World's Greatest Street Food Cities: Dig In!
If you love food and exploring, you cannot go wrong with street food. It is the cheapest and tastiest way to be full for less than $5. Here are our top street food cities, giving you the low down on where to go and what to eat. Bon Appetit!
1. Bangkok, Thailand

Where? You will not find any difficulty in locating premium street food joints in Bangkok because… they're everywhere. Thai locals display their culinary skills on almost every street corner, however, a definite must see is Chinatown off Yaowarat Road.

What? Thai street food consists of almost any type of noodle, meat and veg concoction you can think off. We definitely recommend sampling the curry (red or green) and pad-thai (a sweet, nutty noodle stir fry). Be sure to save room for afters – the mango sticky rice is absolutely delightful. If your not feeling adventurous however, you can indulge in almost any fresh fruit or juice.
2. Mexico City, Mexico
Where? The best place to enjoy quick and authentic dishes is Rio Sena, towards the south of the Plaza de Insurgentes. More market-type stands are found in the neighbourhood of Coyoacan.
What? Mexico City is the best place to experience what the classics should really taste like. Tacos, burritos, quesadillas and nachos are all excellent choices. Another great Mexican dish is known as elote – cooked corn on the cob served with mayonnaise, chilli and cheese. Delicious!
3. Penang, Malaysia
Where? Food in Penang will really have travellers spoilt for choice. The finest street food is found in Georgetown. Georgetown is home to hawker stalls, food courts and most famously Little India and Chinatown.
What? Almost everything in Penang's street markets is delicious! Here are some of our favourites – char koay teow (stir fried noodles), satay (beef, chicken or pork) and roti stuffed with kaya (Indian flatbread stuffed with coconut jam).
4. Mumbai, India

Where? Mumbai is swarming with eateries wherever you look. Prime locations include Khao Galli (literally Eat Street) full of mostly vegetarian food stalls on both sides of the street, Juhu Beach, Mohammad Ali Road – mainly non-veg cuisine (exceptionally lively in the month of Ramadan) and Chowpatty Beach.

What? Pav vada - deep fried, crispy mash potato balls in bread, various chaats - cold crunchy dishes, usually served with yoghurt, chickpeas, chutney and kebabs. Mumbai is famous for a whole load of grilled meats included kebabs and tandoori chicken and pani puri - hollow crisps that are filled with your choice of condiment. Be careful not to consume any tap water to avoid an upset stomach!
5. Istanbul, Turkey

Where? The mere smells of delicious treats being cooked up on Istanbul's streets are enough to entice any passerby. Although snack shops or büfes are in great abundance everywhere in Istanbul, the areas of Karaköy and Ortaköy are brilliant places to start.

What? Istanbul is heaven on Earth for all meat lovers. We recommend the slow roasted-marinated meat, known as döner, and also the variety of kebabs the vendors have to offer. Istanbul is also perfect for light sweet delicacies, our two personal favourites being Turkish delight (available in a wide range of flavours) and baklawa (a light, sweet and sticky pastry).
6. Marrakech, Morocco
Where? The best places to indulge in local Moroccan cuisine is at the souks – these market-like streets showcase the best foods Morocco has to offer. The Medina and Jemaa el Fna cannot be beaten on taste and value!
What? The spices and olives available on the streets of Morocco are divine. Warmer meals include soups, shawarmas, roast lamb, cous cous and tagines – giving travellers a chance to experience fresh and traditional cuisine at low costs.
7. Rio Di Janeiro, Brazil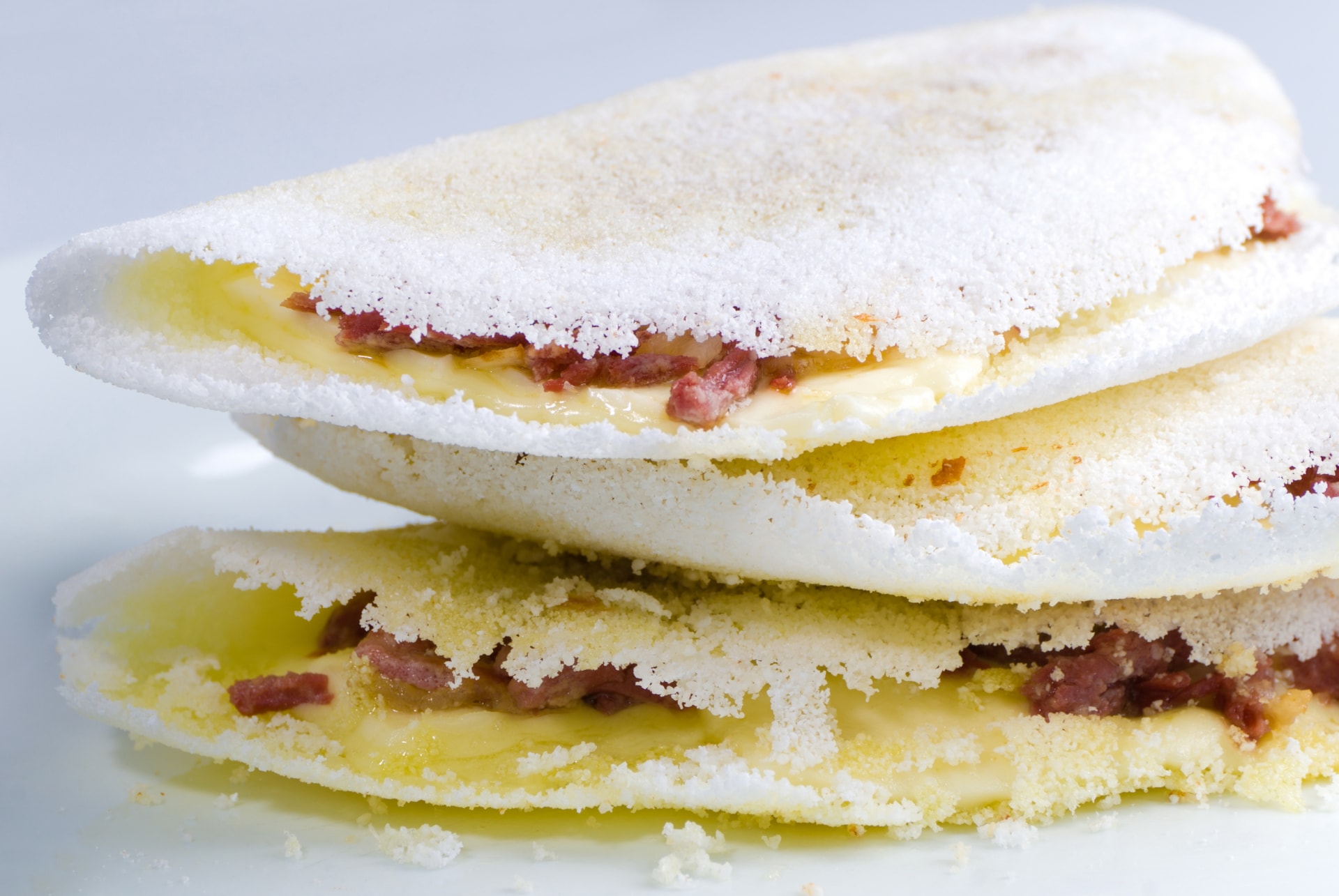 Where? Follow the locals! The kiosks that look the busiest are likely to have the best food. Kiosks are everywhere, but particularly good ones are located on the beaches of Ipanema and Copacabana.
What? Rio is dessert central – kiosks serve up the freshest pastels (hollow pastries filled with chocolate) and tapiocas (thin crepes with your choice of topping) ever tasted. There are also a great number of savoury dishes available –we recommend you try the churrasquinhos (BBQ meat on a skewer), the coxhinas (savoury chicken snacks) and the cachorro quente (hotdogs).