World's Greatest Safari Parks
Action packed Safari holidays are increasing tremendously in popularity. It gives travellers the chance to fully immerse themselves in their surroundings and truly experience something new. We would like to share our Top 7 Safari destinations for you to enjoy:
1. Serengeti, Tanzania
Serengeti National Park, the world's largest game reserve, is most famous for its size and species diversity. In May, the grasses begin to dry up and animals move to Kenya in search of fresh water – causing a mass migration. The sight of gazelles, zebra and wildebeest parading the African plateau will leave you speechless.
2. Masai Mara, Kenya
Kenya's largest game reserve, The Masai Mara, is most prolific in the months of July to September. This is when masses of wildebeest and zebra rush in from the neighbouring Serengeti and deliver a jaw dropping experience. It is also home to a great diversity of big cats, including lions, leopards and cheetahs
3. Kanha National Park, India
The Kanha National Park is one of the world's largest tiger reserves and houses a great abundance of leopards, sloths and Indian wild dogs. As tiger numbers are rapidly decreasing, the parks appeal is becoming more and more sought after. The park was the inspiration for Rudyard Kipling's famous novel – The Jungle Book.
4. Pantanal Jaguar Safari, Brazil

Pantanal is a tropical wetland in Western Brazil, most famously known for its jaguar population. Although Brazil doesn't immediately jump out as a top safari destination, tourists from around the world are becoming increasingly attracted. Keep your eyes peeled for the alligators, macaws and anacondas!
5. Kruger National Park, South Africa

The largest National Park in South Africa, home to the largest species of land animals and The Big Five (the lion, rhino, leopard, buffalo and elephant). Unlike the other destinations, Kruger Nation Park is a self-drive resort, with many choice of accommodation inside, ranging from a tent to 5 star luxury.
6. Bwindi Impenetrable National Park, Uganda
Bwindi Impenetrable National Park is a UNESCO World Heritage Site and holds over half of the world's mountain gorilla population. The park also provides a great opportunity to catch chimpanzees, baboons and even antelopes.
7. Nagarhole National Park, India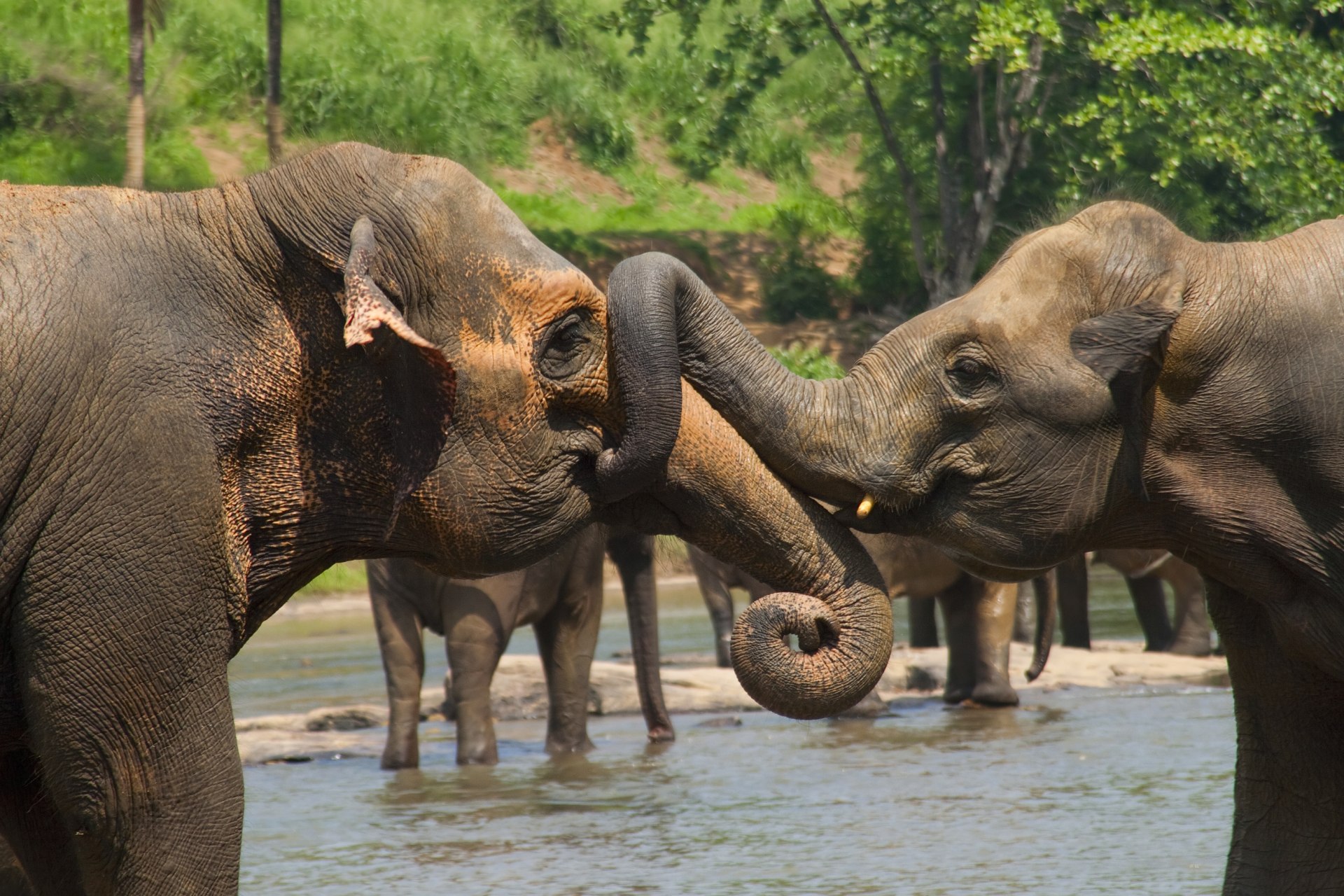 Nagarhole National Park, or The Rajiv Gandhi National Park, is located on the Karnataka state in South India. It is the best place to see elephants in their natural bamboo filled environment. As well this, the park has a great number of tigers, leopards and Indian bison.