Are you looking for the adventure of a lifetime? Then look no further than the breathtaking wilderness of Mozambique. You'll experience the sheer vastness of this country, come face to face with rare wildlife and discover the raw magic of being so close to nature. These are some of the highlights.
Plan an unforgettable safari to Gorongosa National Park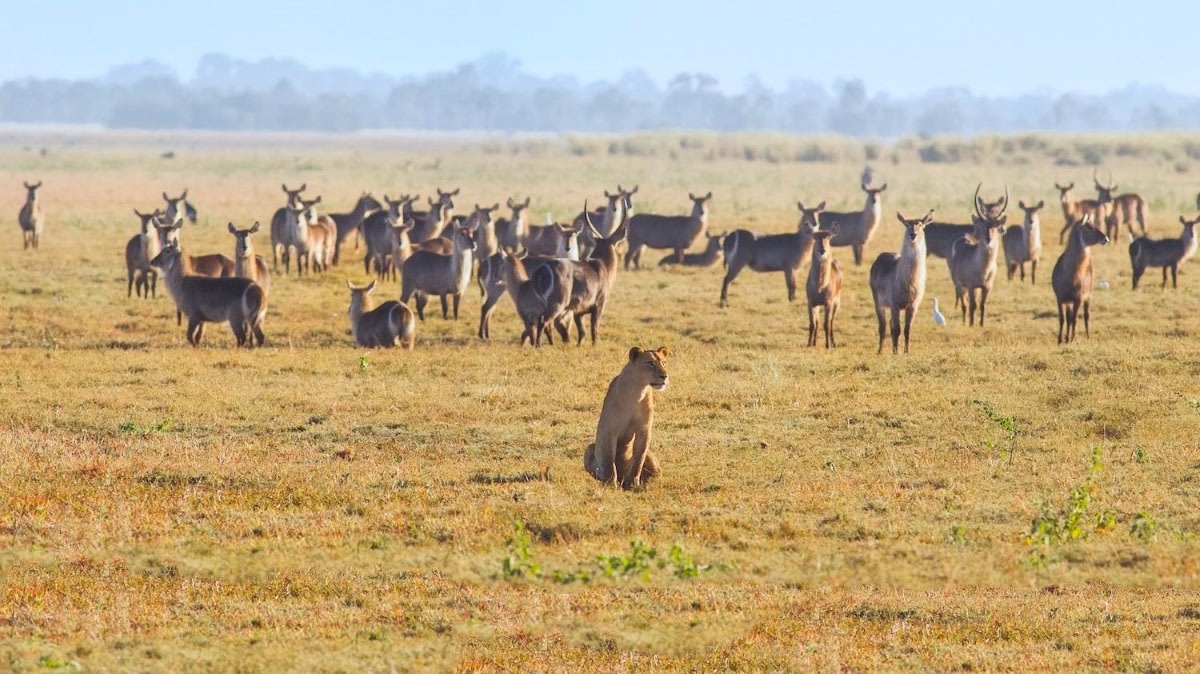 Mozambique's most famous park is an ongoing success story with its wildlife restoration programme. Once decimated by the country's civil war, you can now experience its extraordinary beauty and get close to spectacular wildlife and birdlife in one of the most diverse national parks on Earth. Take a guided safari and discover herds of elephants, buffalo, crocodiles, zebras, and lions. The park is very accessible for visitors with good accommodation options.
Go off the beaten track at Niassa National Reserve
This is the biggest conservation area in Mozambique, larger than the size of South Africa's mighty Kruger National Park at an enormous 42,000 sq km and one of the last great wildernesses in Africa. It features incredible wildlife including 12,000 elephants, rare wild dogs, lions, leopards, and zebras. The reserve is remote and challenging to get to, located in the north of the country, but this is one of its charms and is definitely worth the effort.
Visit Maputo Special Reserve (Maputo Elephant Park)
This awe-inspiring 50,000-hectare reserve, located in the south of Mozambique next to the coast, is famous for its 300 elephants as well as hippos and many rare birds. This is also an important breeding ground for turtles. It is an amazing place to get close to nature and includes some stunning beaches. Meet the elephants on the pristine white beach of Cape Milibangalala and flamingos in the Maputo bay of St. Maria peninsula. Unspoiled coastline, superb diving and fishing and wonderful people.