I do...want to honeymoon here
A honeymoon is supposed to be a holiday of a lifetime, especially after all that wedding planning, so here are 7 destinations , which begin married life in the best possible way.
1. Aruba
For those looking to relax in luxury on a beach, the tiny 20 mile long by 6 mile wide island of Aruba in the Southern Caribbean is a perfect choice. Incredible weather and beautiful beaches are just two of the qualities that have made Aruba an excellent holiday destination for newly married couples. It is also packed with restaurants, nightclubs and casinos so there is something for everyone.
2. Greece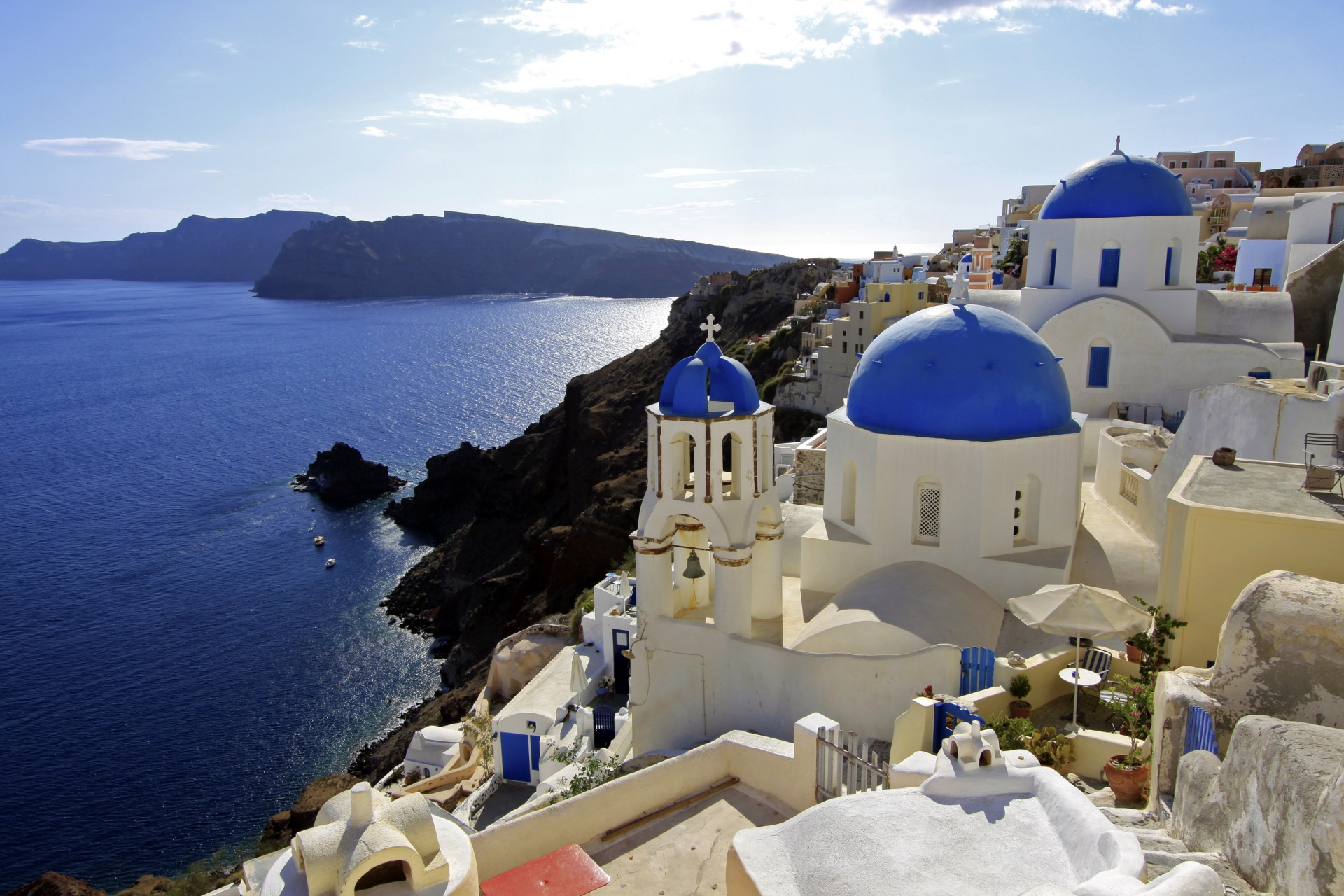 Does taking in a bit of history, as well as enjoying the warm Mediterranean sea and picturesque landscapes sounds like a perfect escape? Then Greece is the idea honeymoon destination for you. The Greek islands of Mykonos and Santorini are notorious for their fantastic views. Or why not take in a bit of history at the ancient Palace of Knossos in Greece? There is so much to see!
3. France
With such a large country, comes endless possibilities for a top honeymoon. From eating dinner on top of the Eiffel Tower in the city of love, Paris, sampling wines in famous Bordeaux or heading to the South of France to the Cote d'Azur to soak up the sunshine in one of the prettiest coastlines in the world - it is fair to say that you are extremely spoilt for choice if you go on honeymoon here.
4. Jamaica
Why not holiday in the country that was one of the first to cater to honeymooners? Jamaica remains an extremely popular destination for newlyweds with tropical beaches, down to earth locals, water sports galore and even fire dances taking place - all adding to the experience. Feel the rhythm!
5. Mexico
This has been honeymoon heaven for decades, especially in Cancun, in Mexico's Yucatan region, with the gorgeous white sandy beaches, warm azure waters and the fact it is so close to all the amazing Mayan ruins. If you're looking for pools with a swim-up bar, amazing nightclubs, great shopping, spa facilities and top activities like jeep adventures and parasailing this is just for you.


6. Hawaii
Get ready to walk hand in hand along the amazing soft white beaches, island hop and taking in the many natural wonders here including the volcanic landscape. It is no wonder that Hawaii is regularly one of the first destinations that couples think of when planning a honeymoon.
7. Fiji
Choice is the word that should be on every couple's lips when honeymooning in Fiji as there are 322 islands in this archipelago. In this beautiful place there are a vast number of activities available from wind-surfing and snorkelling to a peaceful and romantic candle lit dinner. Relax and enjoy the tranquillity!