Top Papua New Guinea Attractions
The nature lover's paradise of Papua New Guinea attracts tourists all year round, from the islands off the coast to the sparkling volcanic peaks of the mainland. Papua New Guinea has enticed travellers from all walks of life for adventure, relaxation or plenty of excitement and culture. Here are the highlights of the natural beauty of Papua New Guinea.
1. Kokoda Track/Trail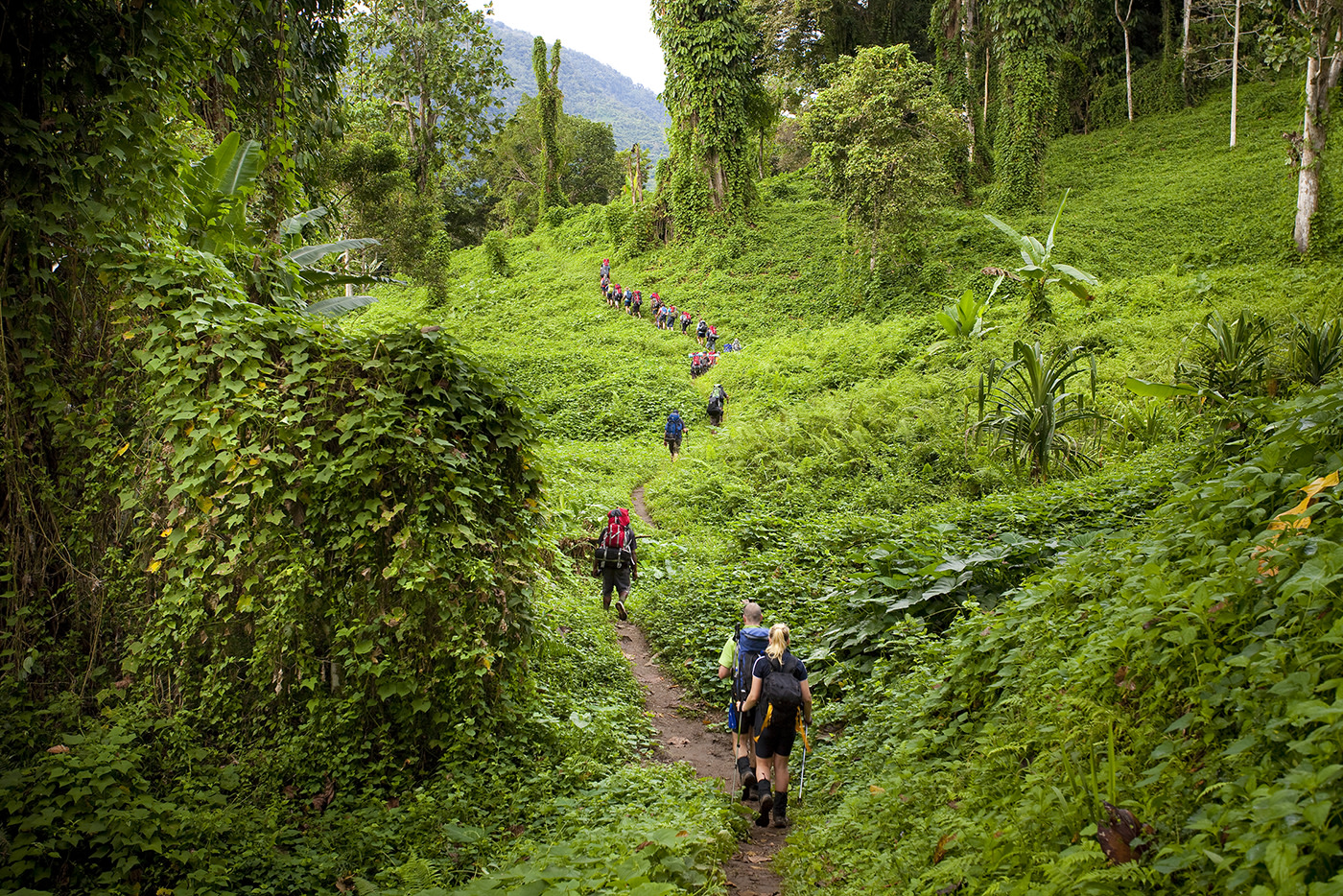 A world-famous route that runs from Port Moresby in the south to Owens Corner in the North, the track is a challenge that can be enjoyed by everyone but especially by bushwalking lovers. The 96km track passes through rugged mountains, jungles, orchids, birds and clean mountain streams.
2. Mount Wilhelm
One of the most accessible and climbable mountains in Papua New Guinea and standing at some 14,000ft above the sea level, this hike is definitely not one for the faint-hearted. Hiking here can take a few days depending on the route and the hiker's ability.
3. Port Moresby Nature Park
The park, formally known as the National Capital Botanical Gardens, is located inside the grounds of the University of Papua New Guinea. The site boasts some astonishing floral species including bamboo exhibits, heliconias and plenty of native plants. You can also find an array of animals roaming the grounds.
4. Milne Bay
Not many people make the trip to this area and those who decide to go, tend to be diverse. Venture further into the bay and you will face some age-old cultures, villages and pristine wildlife. The best way to enjoy Milne Bay diving is aboard one of the liveaboards, or live on boats, that are based out of Alotau.
5. Mount Balbi
One of the most impressive natural sites here located just off the country's eastern coast. Mount Balbi is an old caldera and volcanic cone of over 900ft. Don't forget to check out the crater lakes while you are there and take in the breathtaking scenery that is in front of you.
6. Laloki River Gorge
Below the cool, lush green hills of Sogeri you will find Laloki River gorge, 600ft above sea level. For the best place for that perfect picturesque shot, head straight for Rouna Falls.
7. Mioko Island
One of the best islands to visit, with sights including beaches, 2 open-pit caves and a coastwatcher's lookout cut into the cliff tops. Crawl in the nearby tunnel for the two views of the open sea and the sky.