There is a reason why France is the most popular tourist destination in the world. Visitors from across the globe come to enjoy the beautiful countryside, glittering cote d'azur, iconic landmarks, fine wines and incredible food. These are some of France's top cities you must visit on your travels.
1. Toulouse
Known as 'La ville rose' (the pink city) because of the many red bricked buildings, it is a vibrant, bustling place. As the capital of the Midi-Pyrénées region, this southern city has a real Mediterranean feel and has many historical churches and other sites to see in the centre. The oldest canal in Europe, Canal du Midi, is also worth visiting.
2. Bordeaux
Famous the world over for its fine wines and for being a wine capital, Bordeaux is a large port city with a fantastic arts and culture scene. The historic centre is on the UNESCO World Heritage List and there are many charming villages and vineyards to explore nearby.
3. Strasbourg
As the capital of the Alsace region and on the border with Germany, Strasbourg is also the seat of the European parliament. It has a rich history and heritage, including an outstanding gothic cathedral and a beautiful historic centre known as Grande Île.
4. Montpellier
The southern French city of Montpellier is the capital of Languedoc Roussillon and is packed with culture and elegance. It is a lively place, with some beautiful medieval architecture and pretty squares.
5. Marseille
This ancient port, on the Mediterranean coast, is France's second largest city and has a colourful, energetic centre. Marseille has a picturesque old port area, impressive medieval architecture and a wonderful climate. Remember to take a boat trip to the old fortress on the Ile d'If - made famous by the novel The Count of Montecristo.
6. Lille
This northern French city has a strong Flemish influence, which can be seen in the architecture. This is also a cultural hub, with Lille art gallery having a reputation for being second only to the Louvre. It is known for being an incredibly friendly place and has great travel links, with the TGV and Eurostar making it easy to get from London, Paris and Brussels.
7. Dijon
The artistic, elegant city of Dijon is a must for strolling around in, especially if you want to see all that this city has to offer. This city is home to Palais Ducs et des Etats de Bourgogre (the ducat palace), once home to a powerful duchy. The Duchy may have gone, but their legacy definitely remains.
8. Reims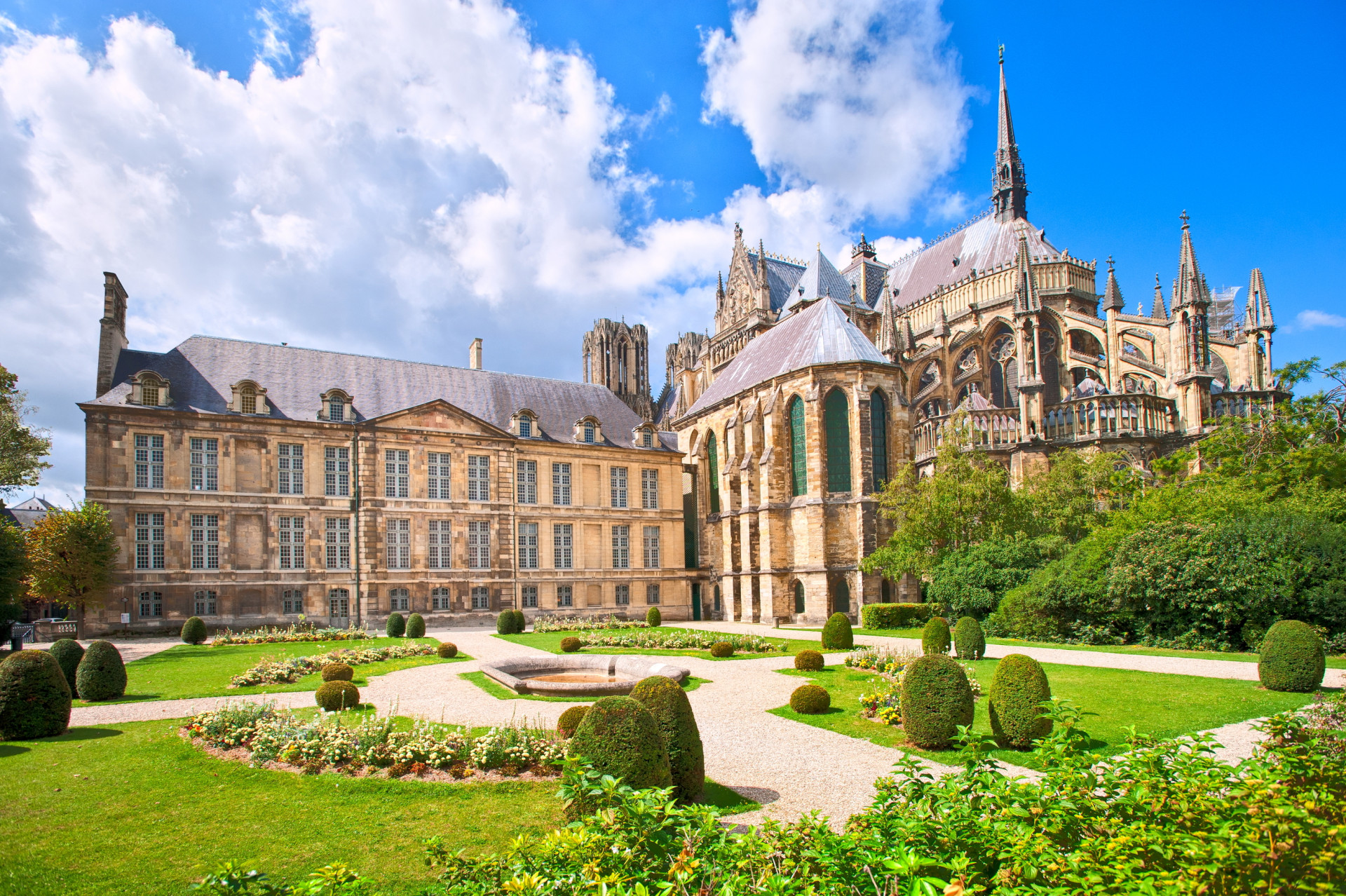 If there's one city that features heavily in France's history, then it's got to be Reims. This city is famous for being home to 3 UNESCO World Heritage Sites: Notre Dame Cathedral, Palais du Tau and Saint-Remi Basilica and Abbey Museum.
9. Nice
One of the most famous cities in Europe, let alone France, Nice boasts a stunning Mediterranean landscape, as well as beautiful beaches with crystal clear waters. Along with favourable temperatures, this makes Nice a truly divine visit.
10. Aix-en-Provence
The first thing you'll notice about Aix-en-Provence is the riot of colour that will welcome you as soon as you walk into this city, with the streets and its magical buildings each with its own unique story to tell.
11. Poitiers
This city is primarily known for its Romanesque and gothic art, encapsulated in its amazing buildings and churches, such as the church of St Hilaire, St Peter's Cathedral and Blossac Park, among other buildings. Interesting fact about Poitiers, did you know that it has the third most organs out of any city in France?