If you like to hang out where the celebs do, don your darkest sunglasses and step inside one of these luxurious retreats.
1. Chateau Marmont Hotel, Los Angeles, USA
This iconic hotel was built in 1927 and modelled on a chateau in the Loire Valley, France. It is renowned as an A-list haunt and is known for its exclusivity, privacy and charm. It is now one of Los Angeles' 'historic-cultural landmarks'. Stars that have stayed here or been influenced by this famous hotel include Hunter S. Thompson, F. Scott Fitzgerald, Tim Burton and Sofia Coppola.
2. Le Meurice, Paris, France
World famous celebrities such as Jay-Z and Beyoncé Knowles have stayed in this exclusive hotel in the heart of Paris. The Royal Suite is a favourite, which has a 2,691 sq ft terrace looking out onto one of the most beautiful cities in the world.
3. The Little Nell, Aspen, Colorado, USA
This popular celebrity hideaway as all the 5 star trimmings you would expect. With luxury suites and rooms, beautiful mountain views, pampering spa treatments and ski in/ski out access to the mountains, this is a Hollywood favourite. Stars such as Goldie Hawn and her daughter Kate Hudson have stayed in The Little Nell, as well as Mariah Carey and Kevin Costner.
4. Hotel Santa Caterina, Amalfi Coast, Italy
This stunning 19 Century Cliffside hotel is the ultimate romantic retreat, overlooking the breathtaking Mediterranean Sea. With fine food, wine and hospitality it's no wonder stars such as Angelina Jolie and Brad Pitt have enjoyed stays here.
5. Huka Lodge, Taupo, New Zealand
This elegant and stylish lodge was founded back in the 1920s and is a distinguished residence for the rich and famous. It has an incredible riverside location next to the Waikato River and offers a luxurious and private stay. Stars such as Kate Winslet, Michael Douglas, Barbra Streisand, and Diana Ross have all been to Huka Lodge.
6. One & Only Palmilla, Los Cabos, Mexico
Built in 1956, as an exclusive hideaway, it was originally only accessible by boat. Hollywood royalty such as Bing Crosby and Lucille Ball were some of the hotel's earlier guests. It had a $90 million refurbishment in 2004 and remains a glamorous retreat for stars, with first class service.
7. Halekulani, Honolulu, Hawaii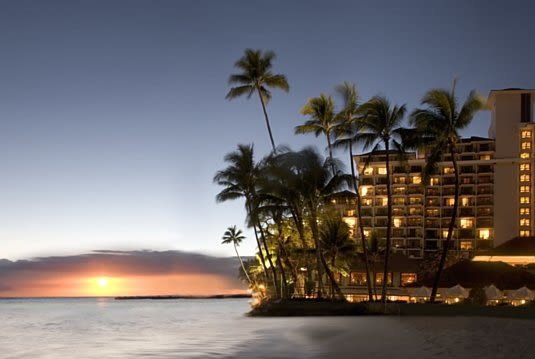 With a beautiful, idyllic setting, including an exquisite pool, it is easy to see why celebrities flock to this acclaimed hotel. On offer is an elegant, private, first class luxury retreat away from everything. Halle Berry and Cameron Diaz are two of many stars who have been to this dazzling hotel.