Top attractions in Alaska
Alaska is arguably in a class of its own not only when it comes to the size of this state but also to its beauty. A vast uninhabited wilderness overwhelms the small and picturesque cities, making it a unique place that can be enjoyed in various ways. Here is our guide to the top attractions you can find in Alaska.
1. Kenai Fjords National Park
This United States National Park provides some of the best sights in Alaska. Not only is it home to glaciers and uninhabited coastlines, but here you could also spot the Alaskan brown bears. Immerse yourself in the park's natural beauty and get awestruck by the place where the mountains, ice and ocean meet.
2. Alaska Native Heritage Center
Located in Anchorage, this is a renowned cultural center and a museum. Visitors come here to expand their understanding of Alaska's indigenous people, by being presented with traditional crafts, artworks, and dance and music performances.
3. Iditarod National Historic Trail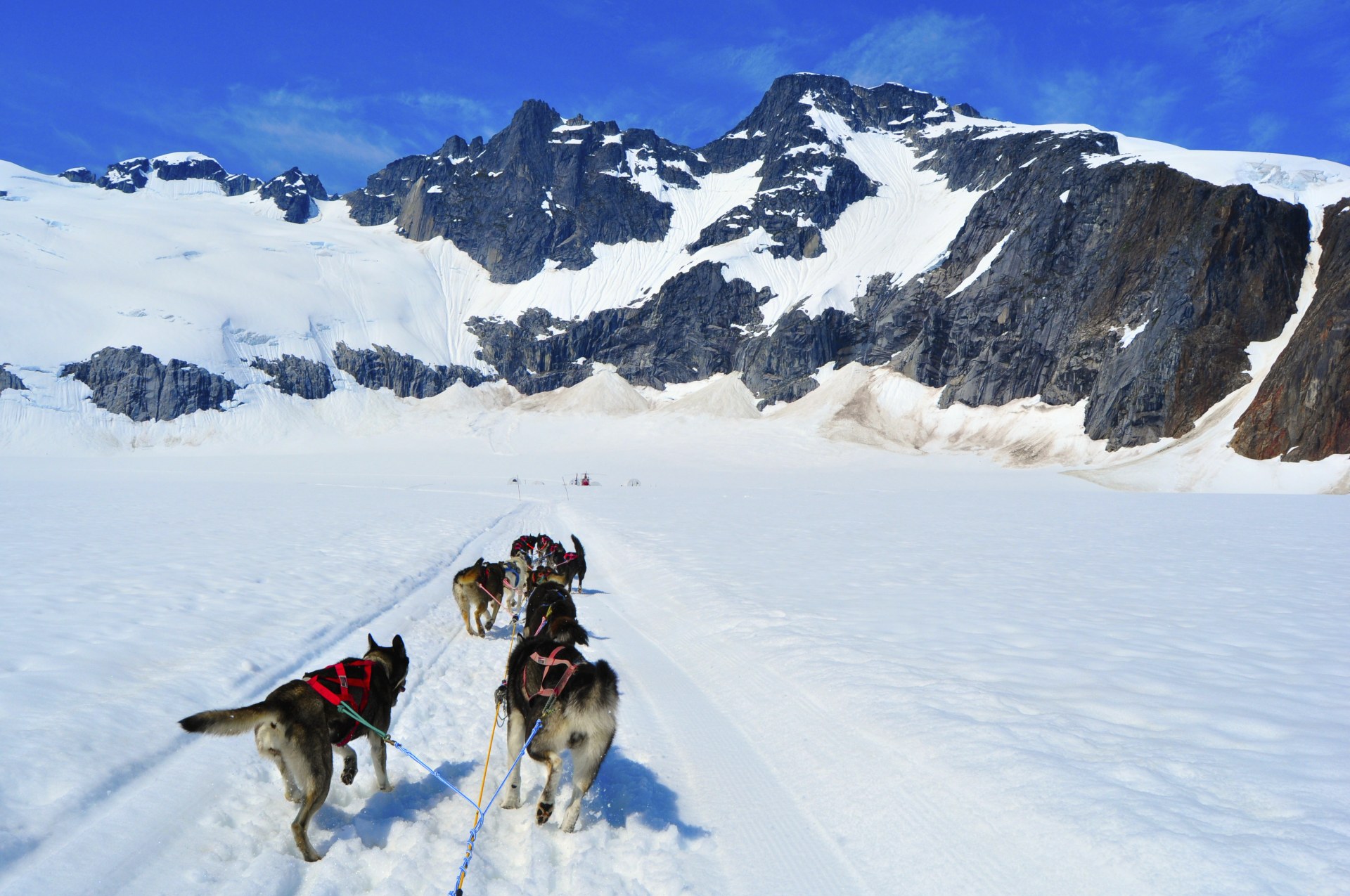 A 2,300-mile system of winter trails, that at first connected Alaska Native villages and was used by ancient hunters, and later by gold prospectors. Today, over 1,500 miles of the historic trail is open to the public, and it is mostly known for the dog sled racing.
4. Mendenhall Glacier
Located 12 miles northwest of the capital, the Mendenhall Glacier snakes down from the Juneau Icefield to Mendenhall Lake. Here you can take a sled-dog ride on a glacier, hike boardwalk trails, fish in the streams of the ocean or float amongst the icebergs in a kayak.
5. Alaska SeaLife Center
There's always something enchanting about seeing wildlife up close and personal. This is Alaska's only public aquarium and ocean wildlife rescue centre. Here you can see such marine life like puffins, sea lions, octopus, or even pet a starfish!
6. Pack Creek Bear Tours
If you want to see the big brown bears up close and personal, then head to Pack Creek Bear Sanctuary, located a 25-minute floatplane ride from Juneau. Here you are guaranteed a sighting and a front row seat experience with these mammals roaming in their natural habitat and you may even be lucky enough to watch them hunt for fish.
7. Georgeson Botanical Garden
Part of the University of Alaska Fairbanks, the Georgeson Botanical Garden boasts to be the northernmost botanical garden in North America. Five acres of colourful flowers, aromatic herbs, sweet fruit and enormous vegetables – a true treat for the senses for all the nature lovers out there.