We always look at the biggest, tallest, most imposing structures in the world but let's have a change and look at life in miniature. Here are some top tiny model towns you should see.
1. Swissminiatur, Switzerland
This is a fascinating mini-swiss world, which celebrated its 50 year anniversary in 2009. The open-air miniature park is situated next to Lake Lugano and is 14,000 m so bring your walking shoes. There are over 120 models of all the top attractions and monuments that represent Switzerland. Don't miss the 3,560m long model railway which runs through the park, with 18 trains. The surrounding mountains, including Monte Generoso and Monte San Giorgio are in a UNESCO World Natural Heritage Site, giving it a beautiful backdrop. www.swissminiatur.ch
2. Madurodam, The Hague, The Netherlands
The Scheveningen district is home to a miniature world of 1:25 scale model replicas including well known Dutch castles, the national museum, the airport, the harbour, fields of tulips and windmills.
Opened in 1952, it has been a huge tourist attraction ever since and millions of people have visited. Madurodam celebrated its 60th anniversary in 2012 and this coincided with a revamp of the park. It now includes three themes, 'water as a friend and enemy', 'the old city' and 'the Netherlands'. It is interactive for visitors so you can mix your own music, open and close dams and watch a light show. I'd like to be a Borrower for a day please. www.madurodam.nl
3. Model Village, Bourton-on-the-Water, England
Be a giant at this charming one-ninth scale replica village of Bourton-on-the-Water, which is famous for its tiny models of the Old Water Mill, ford and the Old New Inn. Opened in 1937 it is also known for its tiny bonsai trees and they are carefully maintained to keep them to scale. There is also a unique exhibition called Miniature World which includes tiny room sets and scenes. www.theoldnewinn.co.uk
4. Mini Chateaux Park, Amboise, France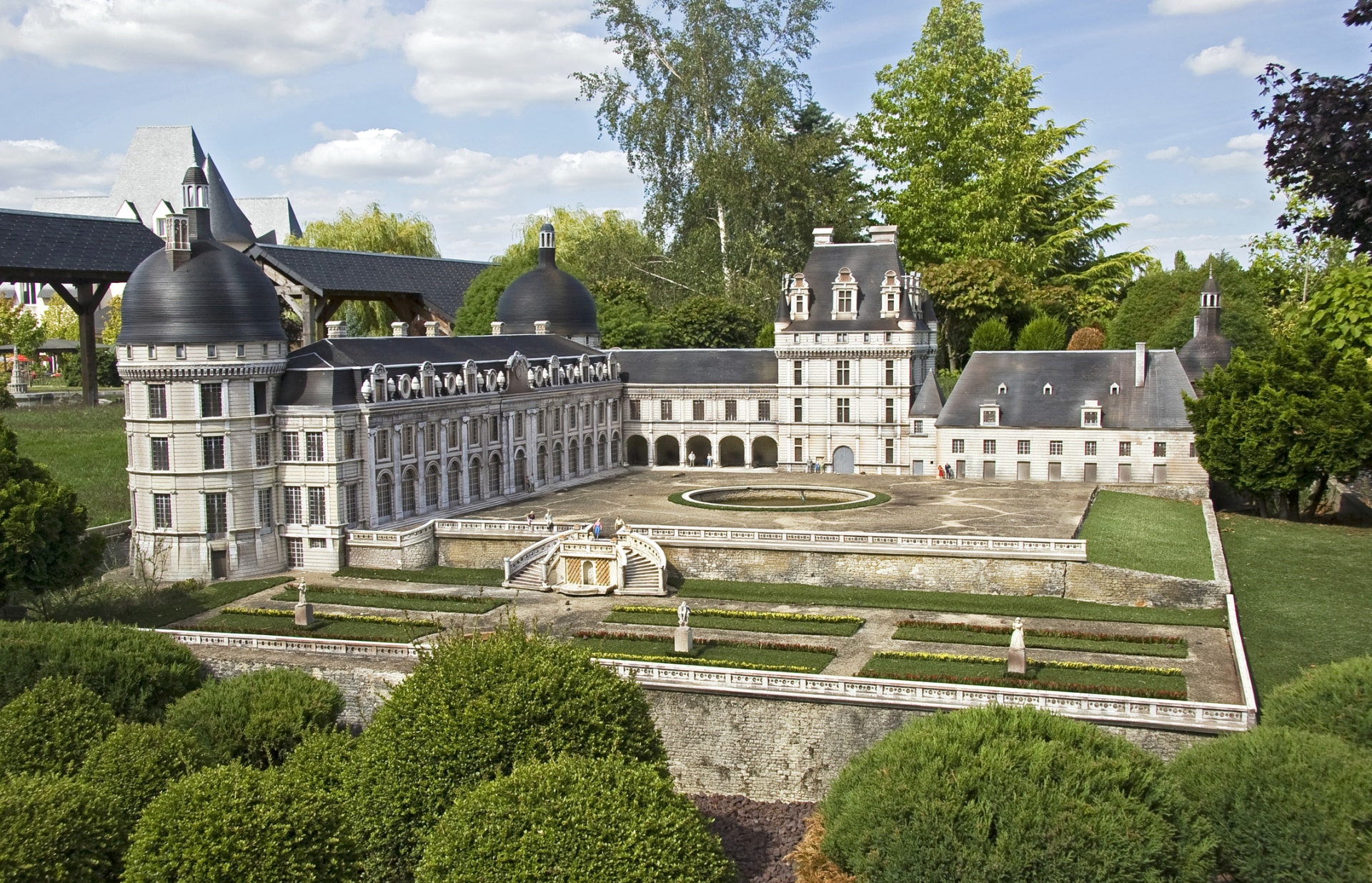 The Loire Valley's most incredible châteaux are showcased here in the 2 hectare site at 1/25th of their actual size. There are over 40 models including Châteaudun, Chenonceau and Loches, along with pretty gardens, trains, railways and boats to admire around the site. Oh and if you are feeling like fancy dress you can even wear a period costumes - definitely one for the young or young at heart!
5. Italy in miniature, Rimini, Italy
This is Italy's most famous miniature park displaying 273 tiny replicas of well known Italian and European buildings and the detail is just mind-blowing. The 1:25 and 1:50 scale models are set in pretty surroundings in Viserba, a part of Rimini. www.italiainminiatura.com
6. Legoland, Germany
Okay so I couldn't let this one go - of course 'miniland' is featured in every Legoland theme park and there are 6 now in Malaysia, the UK, California and Florida in the US, Denmark, and Germany, which is pictured.
The Deutschland park includes many famous European towns and landmarks shrunk down to a scale of 1:20 and made from over 25 million lego bricks. You better get that lego out now if you want to compete! There are also people, cars, animals, boats, trains and planes all made incredibly tiny and with great attention to detail to make it as true to life as possible. www.legoland.de
7. Mini St Petersburg, Alexander Park, St Petersburg, Russia
Now this is a little bit different but deserves to feature here - a miniature sculpture park in St Petersburg, Russia with the famous city landmarks brought to life. The genius idea was to make the park a vibrant, pretty and family oriented place and it has also become a popular tourist attraction in its own right. The replicas include Peter and Paul Fortress, the Hermitage and the Church of spilled blood. It is located near the Gorkovskaya metro station.