Things that you should not miss in Oslo
Oslo is often referred to as one of the most expensive cities in the world. However, with its abundance of historic monuments, museums and attractions why wouldn't you want to visit? Here are the highlights of what you should not miss out when you are visiting Oslo.
1. A ship of discoveries
The Viking Ship Museum displays the world's two best-preserved, wooden Viking ships built in the 9 century. What's more, small boats, sledges and other household utensils are also on display here. Discover the history of Vikings from Gokstad, Oseberg and Tune as well as objects from Viking tombs around Oslo fjords.
2. A sculpture park like no other
The largest sculpture park created by artist Gustav Vigeland was coincidently also named after him. The Vigeland Park features more than 200 sculptures in bronze, granite and cast iron. A monumental artistic creation with a distinct message that is worth seeing.
3. Made of ice
More than 40% of Norway's territory lies north of the Arctic Circle. So what do you do with all that ice at your disposal? Make an ICEBAR, of course! ICEBAR Oslo is kept at -5°C and everything is made out of 50 tons of crystal ice, from seats to cups. Definitely an experience of a lifetime! Enjoy 45 minutes of pure bliss in the freezing cold conditions.
4. A little bit of song and dance
Known to be the first opera house to let visitors walk on the roof, the Norwegian National Opera and Ballet house is located right at the harbour and is angled to look like it's rising from the waters. They offer many programmes that visitors will definitely appreciate.
5. Norway's largest amusement park
The Tusenfryd amusement park is one park with a thousand opportunities to have fun. This is Norway's largest amusement park with over 30 fun attractions, games and shops. With activities fit for all ages, there is definitely a ride that is perfect for everyone.
6. People can actually fly!
Holmenkollen ski jump may be the most famous ski jump in the world. This iconic tower stands on a hill above the city of Oslo and is Norway's most visited tourist attraction. Visit the 60m high tower and take in the panoramic view of the city and its fjord.
7. A medieval castle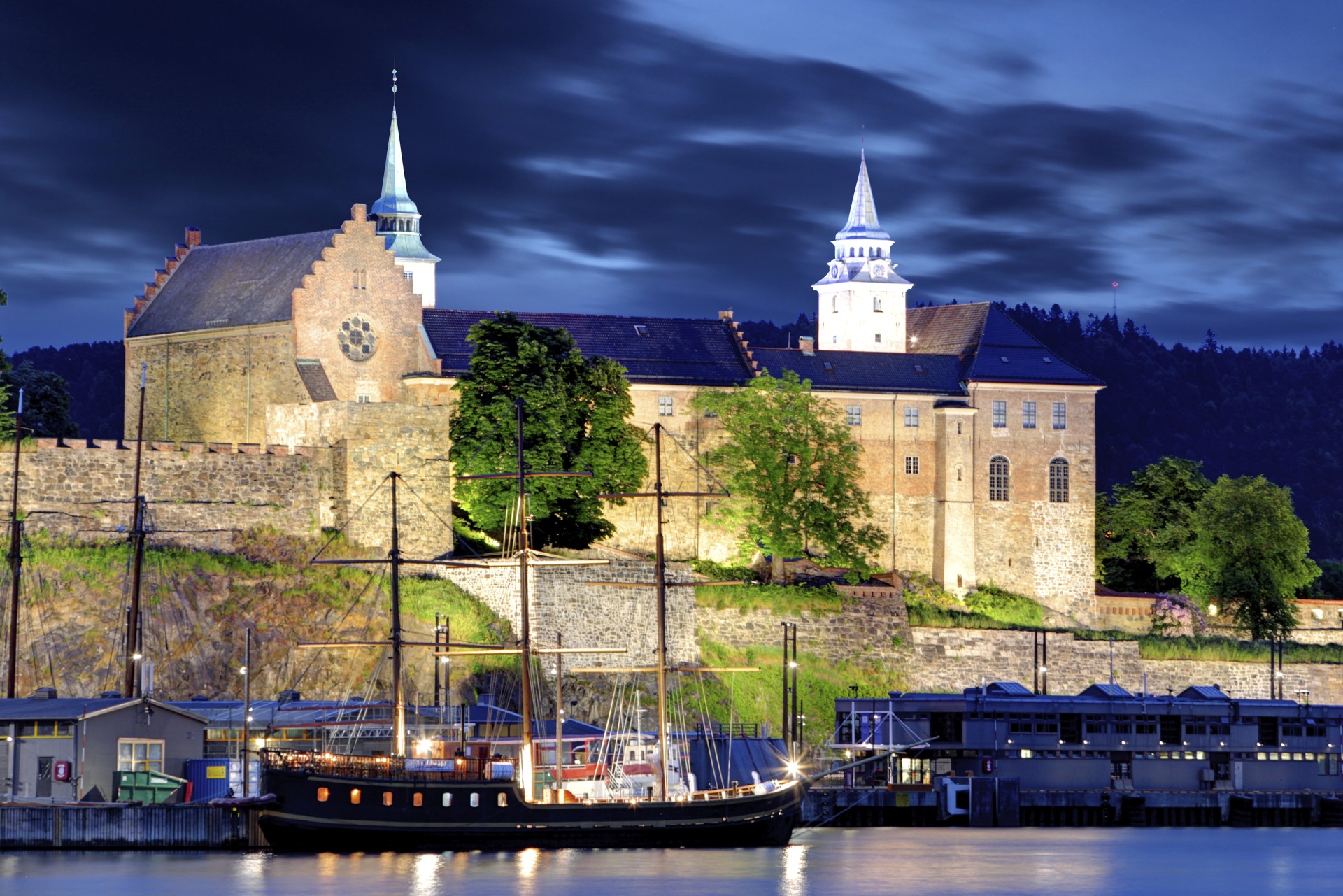 Akershus Fortress is Norway's most important medieval monument located in the city center by the Oslo fjord. It may probably be the best place to discover Oslo's history. Take the guided tours and discover which ghosts are still in existence in which chamber. Happy hunting!