Sun-soaked coasts of South Africa
The coastline of South Africa is famed for its varying natural environments and incredible beauty, from the subtropical and lush east coast to the stunningly beautiful and alluring Diamond Coast. Discover a wide range of year-round coastal activities.
Durban's Beaches
Durban's beaches lie along a stretch of golden sand, known locally as the Golden Mile. From Blue Lagoon's fishing spot to the sunken Vetch's Pier, a host of flat, sandy beaches invite you to set down an umbrella and towel and while away hours in the sun.
Blessed with warm water, robust waves and seemingly endless stretches of sandy beaches, it's easy to understand why Durban (eThekwini) is everyone's favourite seaside playground.
The Diamond Coast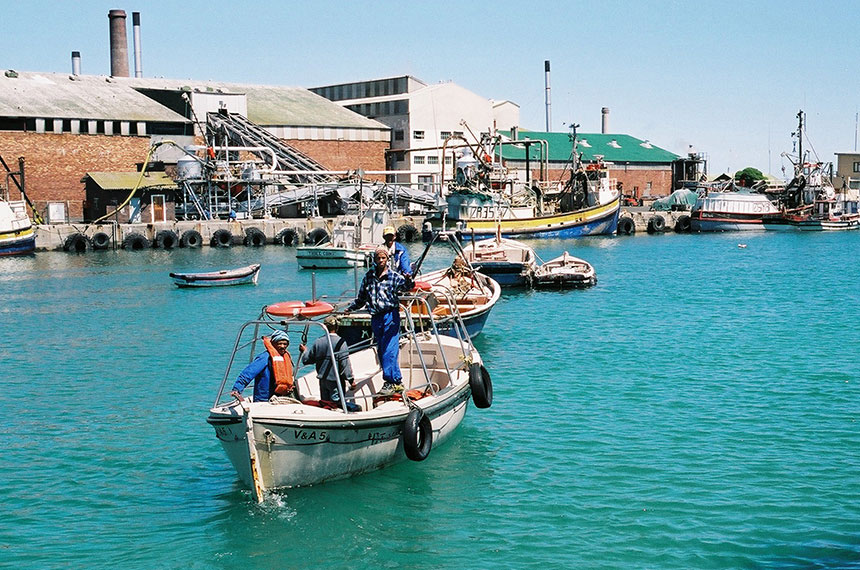 Winding along the coast of the Northern Cape Province, you'll find a place adventurers and fortune hunters throughout history have called home. And while you may not find your fortune here, you'll definitely be romanced by its beauty and peacefulness.
Wild and rugged, the Diamond Coast can be found on the far north-western coast from Port Nolloth to the mouth of the Orange River. Situated in Namaqualand, it's renowned for its rich plant life – especially in Spring when thousands of blooming flowers cover the landscape in a sea of colour.
The Cape Whale Route
The Cape Whale Route is the perfect outdoor family adventure. On this route you'll check into charming towns like Betty's Bay, Kleinmond, Hermanus, Pringle Bay, Stanford and Gansbaai. The route offers some of the best land-based whale watching spots on the planet, but it doesn't stop there.
Hermanus is the largest town along the Cape Whale Route, boasting excellent accommodation, restaurants and adventure activities. This beautiful little nook has become particularly famous for its whale watching, so the annual Hermanus Whale Festival is a must do event.
Surfing in Jeffreys Bay
Discovered by longboarders during the early 1960s, Jeffrey's Bay, or J-Bay as we like to call it, has the kind of waves that attract surfers from around the world. It's known among international surfers as having some of the best waves in the world.
Halfway between the Gamtoos and Krom rivers, J-Bay stretches from Cape Recife in the east to Cape St Francis in the west.
Although it's technically a fishing village, what makes J-Bay special is that a wave can run for up to 800m, offering surfers an unbeatable and everlasting ride.
Boulders Beach Penguins
Boulders Beach remains the only place in the world where one can get up close to African penguins. Penguin viewing is made easier by boardwalks that lead vistors across the beaches.
South Africa's penguins are under threat from the loss of habitat, declining fish and their ever-encroaching human neighbours. But not to worry, by making a visit to see these unique locals you are helping them. Every year over 60 000 visitors flock to Simon's Town to photograph and watch the famous Boulders Beach penguins. This leads to more money to help boost our penguin conservation efforts through South African National Parks.