Four Splendid Buildings You Must Visit
I have visited and seen many buildings of cultural importance; however, impressions of a few buildings and monuments have imprinted so deeply that they created a lasting memory. Read on to discover some breathtaking buildings that simply cannot be missed.
1. Paro Taktsang (Tiger's Nest) Monastery, Bhutan
It is believed that Guru Padmasambhava, also known as Rinpoche, instilled Buddhism in Bhutan. Legend goes that Bhutan was cursed by a devil in the 8 century. Guru Padmasambhava was invited to drive evil spells away from Bhutan. He meditated for three years, three months, three days and three hours and the monster was banished from Bhutan forever. Since then Guru Padmasambhava was considered as a deity of the nation. The cave where the Guru meditated is now converted into a temple. The temple is called Taktshang Gumba or Tiger's Nest and is an elegant structure built around the cave in 1692 by Gyalse Tenzin Rabgye. The rock slopes are very steep and the monastery itself is built into the rock face. It is situated just 10 km north of Paro, where the international airport is located and is open to devotees and visitors.
2. Potala Durbar - Tibet, China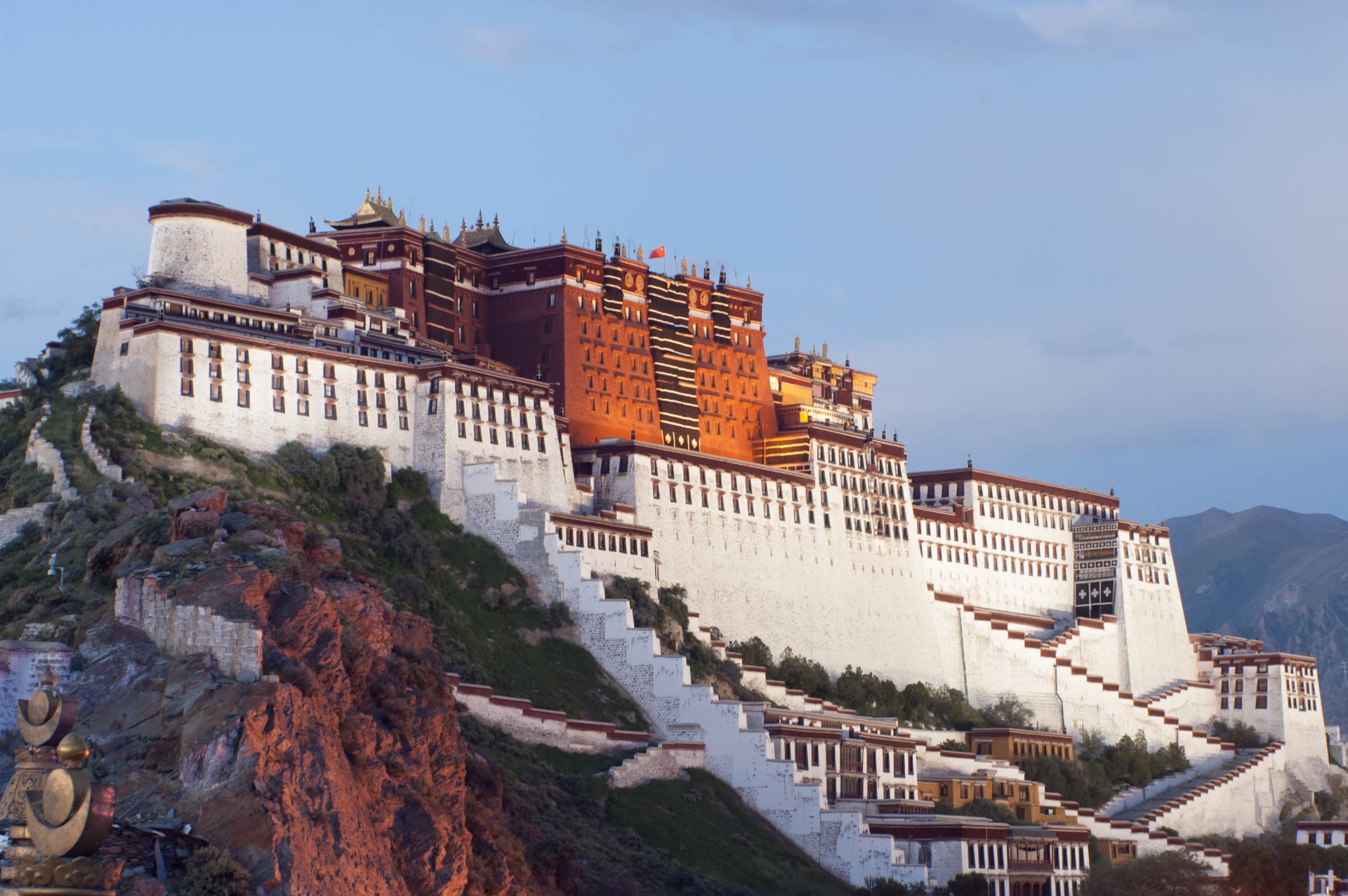 When visiting Tibet, every visitor wishes to see the palace, which was built in 1645 by the 5 Dalai Lama. Since then, the palace has also been a seat of government until the 14 Dalai Lama fled to India during the 1959 Tibetan uprising. The building is 13 stories containing over 1,000 rooms, 10,000 shrines and about 200,000 statues. It is said that the palace was slightly damaged during the Tibetan uprising in 1959 and Chinese Cultural Revolution in 1966. It is now listed as a UNESCO world heritage site and each day it receives 1500 visitors and is one of the must see places on earth.
3. Kasthamandap Temple, Nepal
The name of the capital of Nepal, Kathmandu comes from Kasthamandap. It is a three story high temple, situated in the Hanuman Dhoka Durbar Square in the heart of Kathmandu. The temple was built in pagoda style design in the early sixteenth century by King Laxmi Narsingh Malla. The whole temple is supposedly built from the wood of a single tree.
4. Taj Mahal, India
The Taj Mahal is the epitome of Mughal art and one of the most famous buildings on the earth. Considered to be one of the world's most celebrated structures, the Taj Mahal was built by Emperor Shah Jahan to house the earthly remains of his third wife Mumtaz. The building was commissioned in 1931 and completed after 22 years in 1953. Available literature reveals that the emperor employed 20000 artisans and craftsman and a board of architects to make this building a revered and honorable place of the earth.