Route 66 – Experience America's legendary road trip
The historic Route 66 is on everyone's bucket list. It is the route that takes you across eight states, all filled with history, adventure, and good food. Hop in your car and follow the route for an adventure of a lifetime and see what you can discover.
1. Chicago
Start off your trip in the city of Chicago, Illinois. This historical city is the place where you can get a taste of the infamous Chicago pizza, not only that, exploring Chicago is eventful with the many historical streets - you can see many buildings such as John Hancock Center Observatory or Lake Michigan.
2. Missouri
The second pit stop on Route 66 is none other than the state of Missouri. Here you will find the likes of the old chain of Rocks Bridge, where you can take perfect pictures as well as see the famous "Gateway Arch", an arch that rises from the banks of the Mississippi in front of the Illinois Plains.
3. Kansas
Next stop, Kansas! Here you will be approaching the old Galena business district where you will find many historic buildings and most famously with the little kids, a very familiar figure from a movie called "Cars".
4. Oklahoma
Our next location on the route is Oklahoma. Check out the several state of the art museums, national transport museums and then the Route 66 museum as well. Make sure you have your fill of fun here before moving on to the next location.
5. Texas
You have now reached Texas while you are here enjoy a day at the Cadillac Ranch or even enjoy the rodeo. While you are here don't forget to try Texas BBQ as it is definitely different than anywhere else in the USA.
6. New Mexico
A few more stops to go before we hit the end of the route, you have now reached New Mexico. Here the route slices through the entire state and you will get to experience everything from the busy daytime to the electric nightlife depending on how long you stay. To add a bit of a classic feel to your trip, eat at one of the most beautiful diners simply named as the "66 Diner" with its iconic 60's design and architecture.
7. Arizona
Brace yourselves, you are now entering the heat of Arizona! Take a break and visit the Petrified Forest National Park, which is full of nature and ancient Indian ruins, or the Grand Canyon National Park where you can also enjoy the views of Arizona and the famous canyon itself.
8. California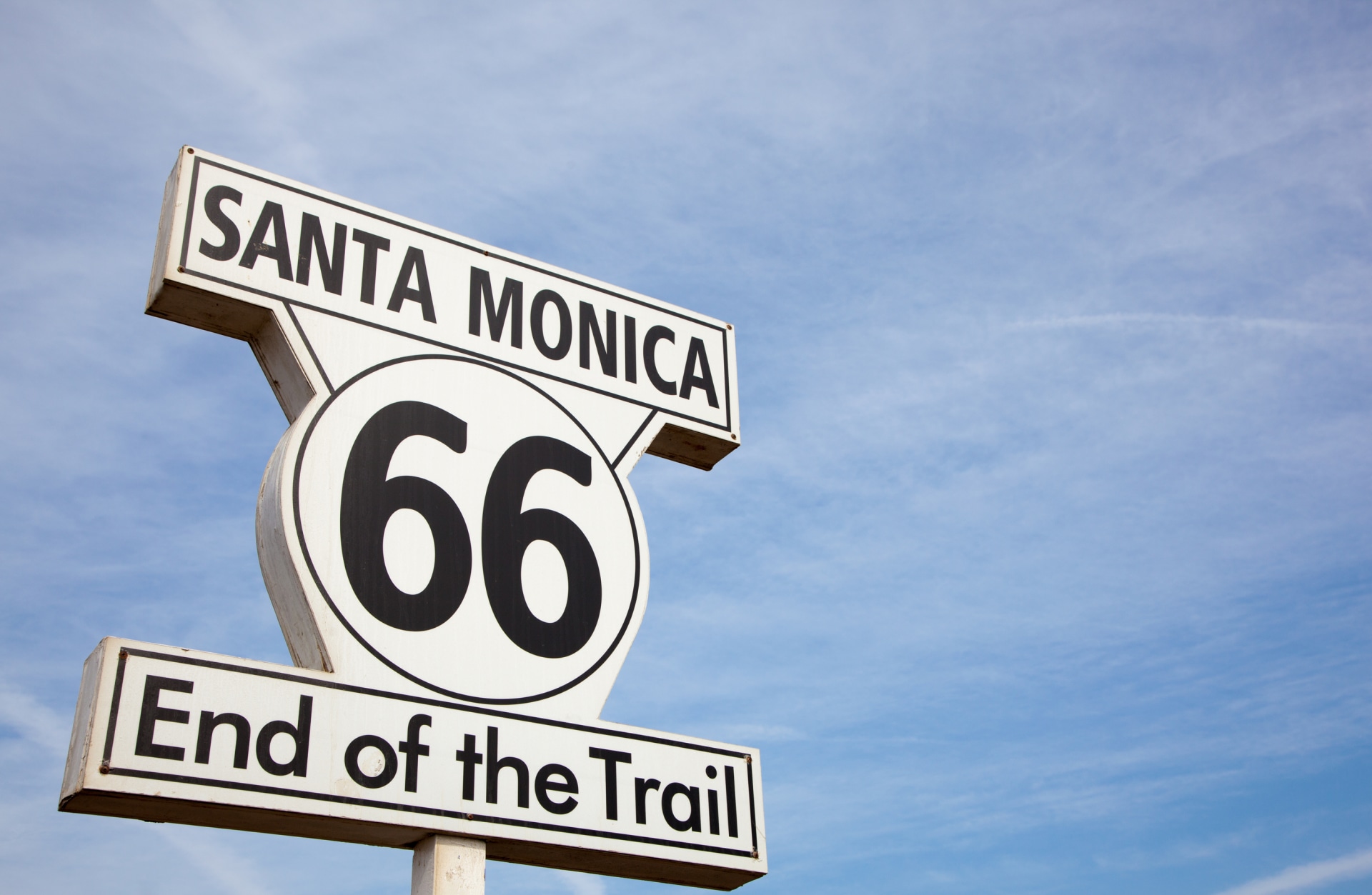 You have now finally reached the end of Route 66, in the one and only California. Enjoy the sun, sea, sand and enjoy exploring the city of Los Angeles and take a walk on the Santa Monica Pier and relax.