Remarkable Réunion Island – our top 7
This small French-governed island in the Indian Ocean has been a well kept secret for a long time, so we would love to tell you about the best bits. With untouched rainforests, miles of white sandy beaches and even volcanoes, Réunion will enchant you.
1. Piton de la Fournaise (Furnace Peak)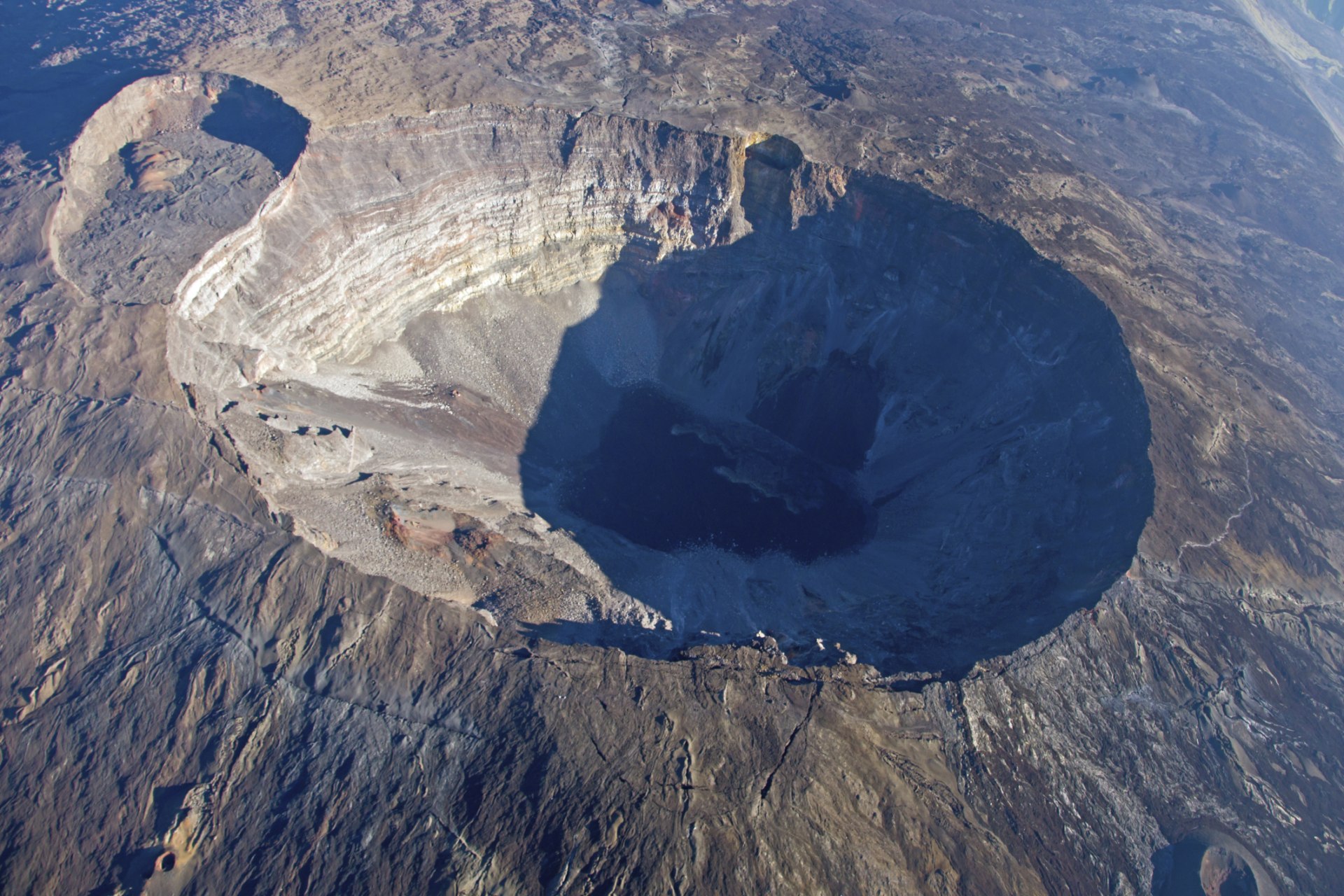 Piton de Fournaise, with its highest peak at 2,631 m (8,632 ft), is one of the most active volcanoes on the planet. It is a big draws for visitors here as you can actually take a tour to see it. It is located in the south east corner of the island and the Nez-de-Boeuf (ox's nose) at 1,000 m (3,300 ft) gives you commanding views of the valleys below.
2. Hiking
There are some incredible hiking routes on this mountainous island – it has over 600 km (370 miles) of established footpaths so there are plenty of routes to choose from and they all form part of the national park. Piton des Neiges is the highest point, at 3070 m, and is an enjoyable hike from Hell-Bourg. Apart from the famous Piton de la Fournaise, Cirque de Mafate is also a top choice for walking and hiking. It is the most remote of the volcanic valleys and you really feel like you have stepped back in time as there are no roads.
Tip: If you don't have time to walk the trails you can get a helicopter tour of the island.
3. The Cirques
Special features on Réunion are the naturally occurring 3000 ft volcanic valleys, which are next to huge mountains. Cirque de Cilaos, Cirque de Mafate and Cirque de Salazie are all popular, with the most stunning cirque probably Salazie because of the magical waterfalls. Make sure you visit Le Voile de la Mariée (The Bride's Veil) located near Hell-Bourg. The waterfalls of Bassin des Aigrettes, Bras Rouge and Takamaka are also spectacular.
4. History & heritage
There is a fantastic mix of cultures on the island, including Asian, African, Indian and Chinese influences. Saint-Paul is also an interesting place to stop off, with a great street market full of enticing and exotic food (on Fridays and Saturdays). It is also an historical place as the island's original capital, so look out for the traditional Creole houses (pictured).
Today's capital, Saint-Denis, in the northern part of the island, must be on your list as well and has beautiful mountains surrounding it. The Natural History Museum is definitely worth a visit along with the Léon Dierx Art Gallery, especially if you love impressionist art.
5. Beach life
The best swimming area is at Saint-Gilles-les-Bains, on the west side of the island, with a coral reef sheltered lagoon. The west coast has some beautiful white, yellow and black sandy beaches to explore too.
6. Botanical Gardens
Jardin de l'Etat is an historic and very pretty botanical garden in the island's capital of Saint Denis. Built in 1773, it has a large collection of trees and plants and also has a natural history museum within the grounds. The lovely gardens are peaceful and a great place to relax and stroll through if you have time.
7. The Kelonia Marine Turtle Observatory
Based in Saint-Leu, this centre is dedicated to conserving and studying the marine turtles and there is a full exhibition about the species. One of the best parts is to see a rare albino turtle in one of the outside tanks. There is also an area which features tortoises. www.kelonia.org