Recoleta's Tales from the Crypt
Recoleta Cemetery serves as the final resting place for many members of Argentina's high society. Nobel Prize recipients, literary laureates, athletes, and artists rub stony elbows with captains of industry, decorated military figures, and at least 18 former presidents of Argentina. The most famous of all residents is Eva Perón, the former first lady of Argentina.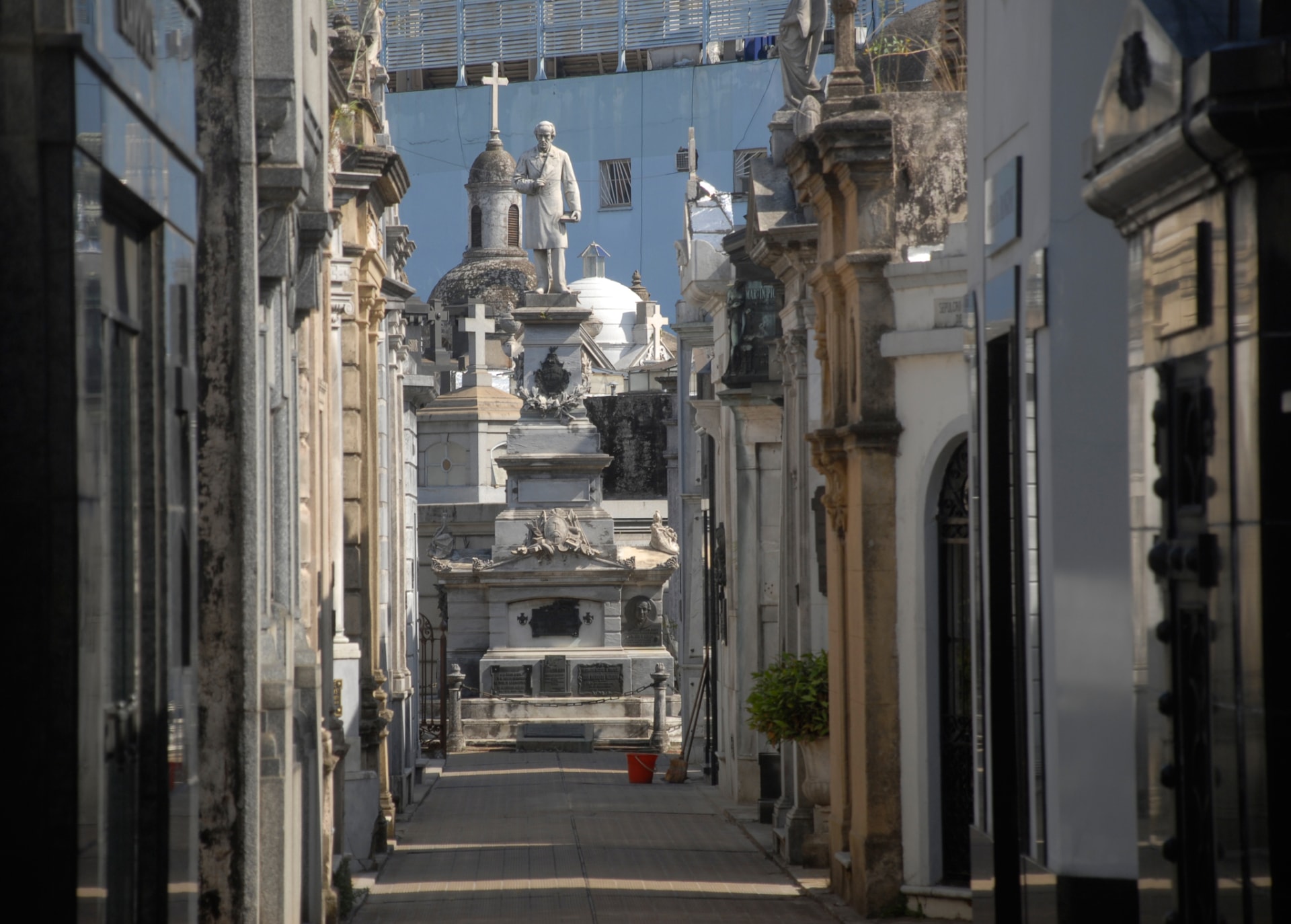 Recoleta feels like a small, affluent city unto itself. It is a labyrinth of opulent, marble mausoleums where no expense has been spared in crafting miniature palaces to house the dead. To wander the streets within Recoleta's walls is to peak into how the Argentine elite honor and mourn their dead.
Not all tombs have been preserved in a museum-like state. Instead broken windows, cracked paint, cobwebs, and overgrown weeds signify the crypts that have been abandoned by families who either cannot afford the upkeep or are unaware that their distant relatives are entombed there.
They say the dead tell no tales, but this is not the case for Recoleta's residents. Instead, her residents offer narratives from beyond the grave of their tragic love stories and of untimely, if not, bizarre deaths.
The saga of Liliana Crociati de Szaszak is a sad one. In 1970, Liliana was a 26-year old bride on her honeymoon in the Austrian Alps. She was killed after an avalanche struck her hotel. Her crypt, made entirely of wood and glass, is rumored to be a replica of her childhood bedroom. A bronze statue of Liliana in her wedding dress stands outside her tomb. Her faithful dog Sabú stands by her side (pictured above). Local lore claims that Sabú died at the same time as his mistress though she was thousands miles away at the time.
Young Elisa Brown's also suffered a harrowing fate. Ms. Brown awaited the return of her fiancée Frances Drummond who fought against Brazil under the command of her father, Admiral Brown, the founder of the Argentine Navy. Sadly, Mr. Drummond was killed in battle. Elisa, then seventeen, was so distraught by the loss of her betrothed that she drowned herself in the river, while wearing her wedding dress, hoping to be reunited with the soul of her intended.
Not all couples buried at Recoleta can claim a happily-ever-after fairytale love. Tiburcia Dominguez and her husband Salvador María del Carril chronicle a story of love on the rocks. Their War of Roses was made public after del Carril published letters in newspapers stating that he would no longer be responsible for her debts. Tiburcia stipulated in her will that their busts face away from each other so that she did not have to look upon him for eternity.
With hundreds of stories waiting to be recounted, any visitor to Recoleta's Cemetary is ensured hours of intrigue.