The Most Popular Tourist Attractions in Ecuador
Set in a background of natural wonders with landscapes of forests and volcanoes, Ecuador is a land full of rich culture and popular attractions. Check out our list of Ecuador's finest tourist attractions you should visit.
1. Second highest summit
One of the most famous landmarks in Ecuador is the Cotopaxi volcano. It is the second highest mountain peak in the country. On a clear day, it is just perfect for visitors to hike up the volcano who want to explore it up close and personal.
2. Get wet and wild in Banos
The self-proclaimed adventure capital of Ecuador, Banos is set high up in the Andes and features many fun activities, including: canyoning, hiking, white water rafting, paragliding, relaxing in mud baths or hot springs, waterfall tours and many more. Take a trip to Banos and have a fun-filled adventure for the day.
3. Shop and explore
Located in a valley at the foot of a volcano, Otavalo market is famous for the weaving skills and colourful textiles. From traditional clothing to musical instruments and carvings. The best time to go to avoid the rush would be on a weekday, but if you enjoy the craziness then Saturday is your day.
4. Adventures in the forest
Mindo is a small town located deep in the Ecuadorian cloud forest. It is a great place to get away from the city and enjoy nature. From eating fresh trout to zip lining through the forest and hiking to waterfalls to take that picture-perfect moment, what is not to love?
5. Villages and a crater
Quilotoa is a village and a lake that is located southwest of Quito. The Quilotoa consists mostly of small Andean villages surrounding a famous crater, which was formed after the collapse of a former volcano, filling the crater with an emerald green lake. The colour is due to the minerals it contains.
6. Archipelago of Ecuador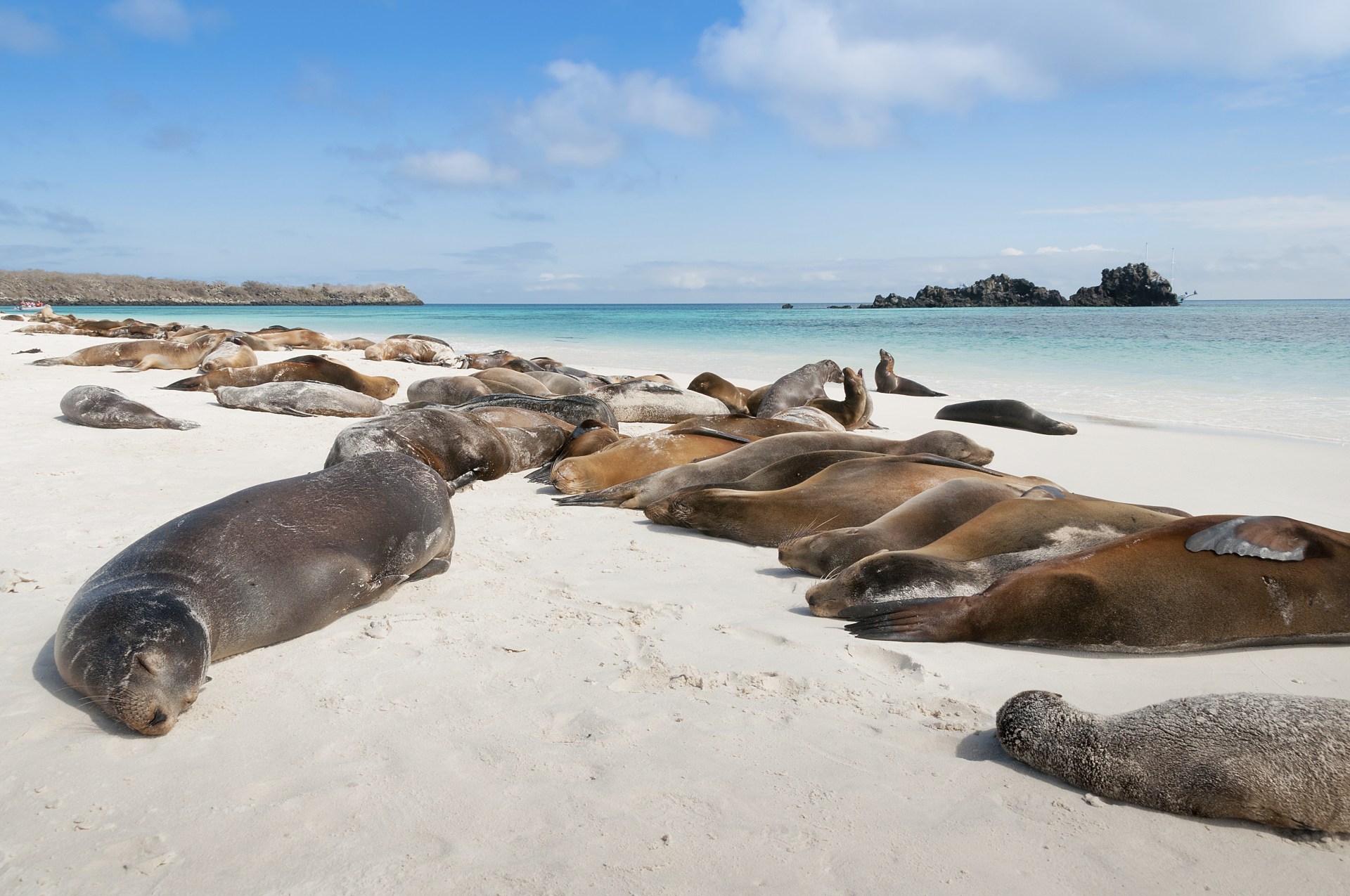 The Galapagos Island is remote and isolated and is located in the eastern Pacific Ocean. It is known for its unique ecosystem, where you can find giant tortoises, sea lions, penguins, marine iguanas and many bird species habiting the island. For a fun adventure why not try the wildlife encounters and diving to get more acquainted with these animals.
7. Roman Catholic church
One of the most beautiful Roman Catholic churches in Quito, the Basilica of the National Vow is the largest neo-gothic church in the country. With its neo-gothic inspired decorations, it boasts impressive architecture that is still unfinished, as legends say that it may bring the end of the world when it is completed.