Pokhara - a beautiful and majestic place
As a traveller, I will not hesitate to declare Pokhara as the most beautiful place on Earth. I have been to many countries outside of Nepal but I have not found any places where, within a radius of 20 km, there is an elevation that rises from 1000m to over 7600m and where you can glimpse mountains, lakes, raging rivers and majestic waterfalls.
This is one reason why Pokhara has always been a place for spiritual inspiration and the legend goes that the famous mythological epic "Mahabharata" was written here by the great ascetic Veda Vyas.
There are over 100 interesting places to see in Pokhara but these are the things I would like to recommend to you.
1. Plan a trek to Sarangkot
Sarangkot is famous for the incredible views at sunrise and on a clear sunny day, when you raise your neck up, you will see Mt. Dhaulagiri (White Mountain) and Mt. Machapuchhre (Fishtail Mountain). When you look down you will have a wonderful glimpse of Lake Phewa.There is a famous song in Nepali "Machapucchre swims in Phewa Tal". You can see a shadow of the mountain in the lake and it looked like a huge mountain is swimming in the water.
2. Go to the International Mountain Museum
If you have extra time, go to visit the International Mountain Museum, the only one of its kind in the world, which is a great place to find out more about Mount Everest and the other peaks in the Himalayas. It also includes exhibitions on the history of mountaineering and the feats achieved. www.internationalmountainmuseum.org
3. See the Peace Pagoda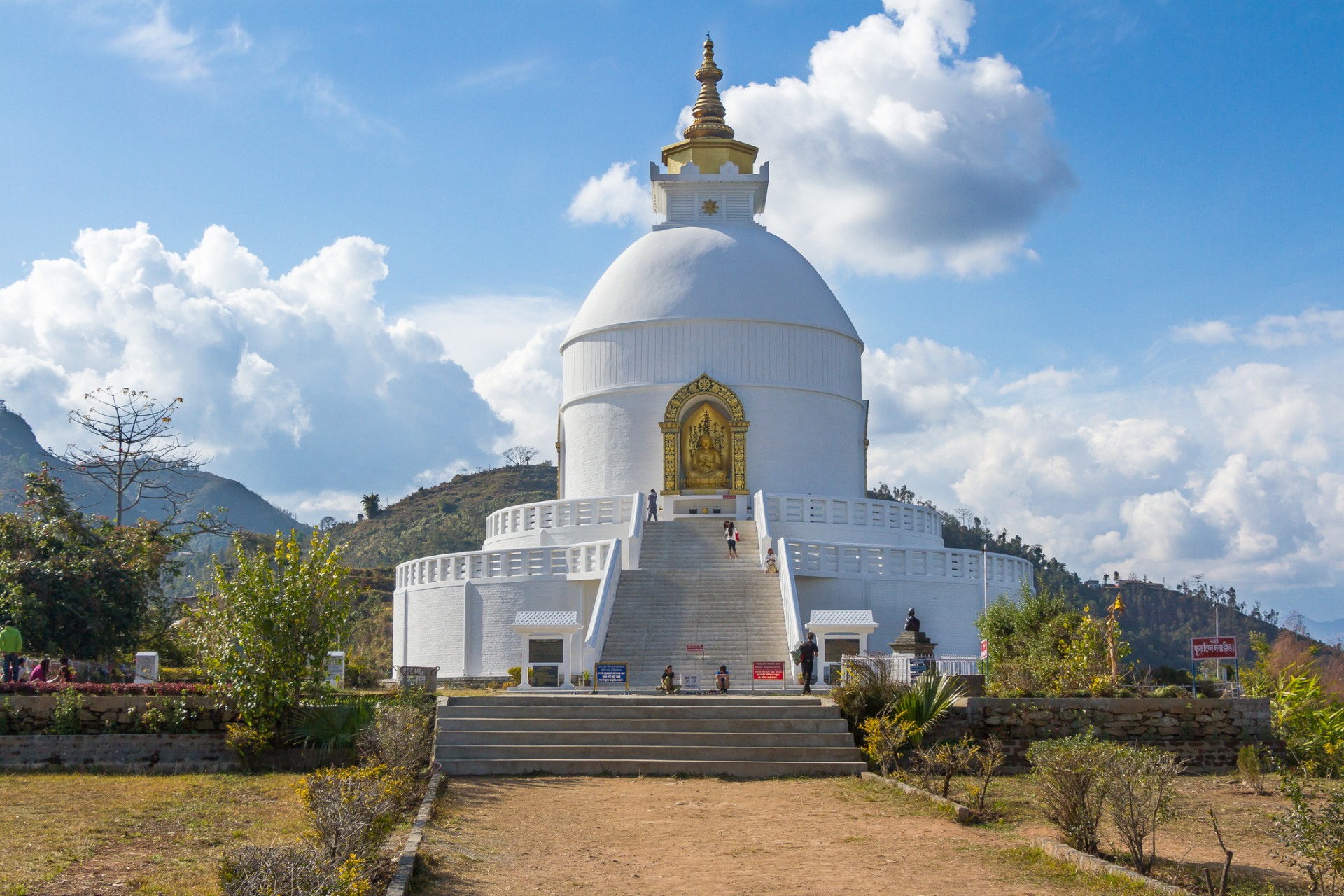 Another place worth seeing is the beautiful World Peace Pagoda, built as a symbol of peace by Nichidastsu Fujii, the founder of Nipponzan-Myohoji Buddhist Order. He did this after seeing the aftermath caused by the atomic bombs, which hit the Japanese cities of Hiroshima and Nagasaki. The views of Pokhara are stunning from this hill.
4. Go trekking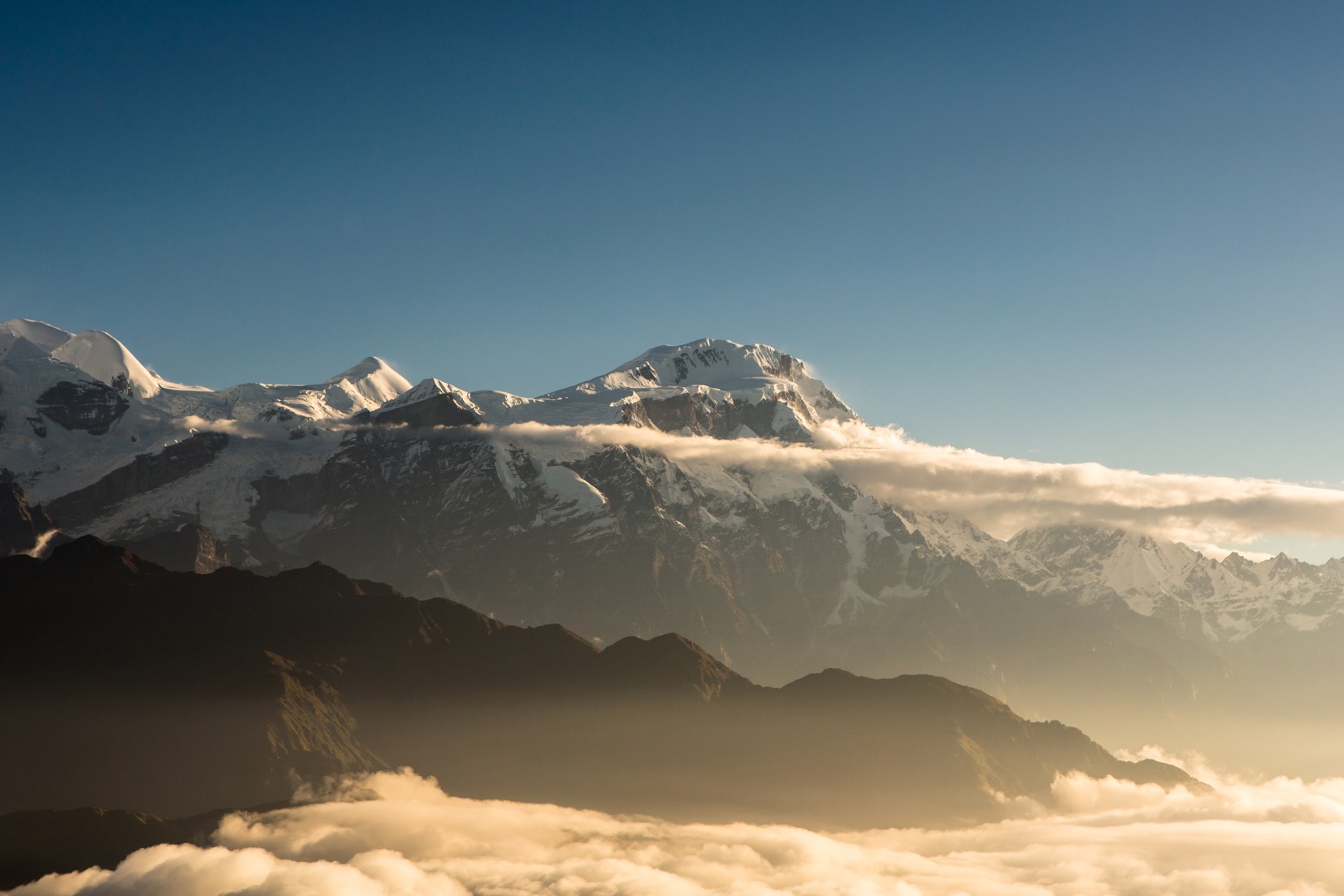 Pokhara is famous for adventure tourism and is at the end point of the well-known Annapurna Circuit Trek and the starting point of several others. The Jomsom Trek and Annapurna Sanctuary both begin from here.
5. Try paragliding
Another attraction is to take a thrilling paragliding flight over Pokhara city and snowy peaks of Annapurna Mountain.
6. Relax on the lake
Boating in famous Lake Phewa is something very romance to do and you can see the snow cladded mountain ranges from the boat.
7. Enjoy the music
The city also has a great music scene, with plenty of eccentric bars and hotels, along with a thriving nightlife. If you are a music lover, Pokhara can be an exciting place with bars playing jazz, rock and pop. Each year Pokhara receives visitors all over the world and it really is a city with a fusion of many cultures.
Getting there
Getting around Pokhara isn't too difficult, with plenty of public transport, there is also a local airport situated in the middle of the town that offers flight to Kathmandu and other beautiful places in Nepal. Remember that once you visit Pokhara, you will want to stay for at least a week though.