Marrakesh - take time out in a secret spot
Set against a backdrop of beautiful colours, intoxicating spices and lively souks, Marrakesh is a super-sensory overload and a delightful destination to fall in love with – and having over 300 glorious days of sunshine a year, it's see why tourists return year after year making it a 'best weekend break-away' too!
Take time out in a secret spot
Nestled inside the walls of the medina sits Le Jardin Secret (meaning 'Secret Garden'), a delightful gem hidden away from the chaotic city and the perfect place to unwind.
Originally dating back to the 1500's and largely left to the elements, a restoration project began in 2008 and took 8 years to complete. Opening to the public in 2017, the long-awaited garden showcases a combination of Arab-Andalusian and Moroccan architecture with 18th century Islamic art.
From the moment you walk through entrance you'll be hypnotised by the smooth symmetry and incredible colours all round – turquoise green flooring, beautiful blue tiles and the soothing sound of water flowing throughout the grounds.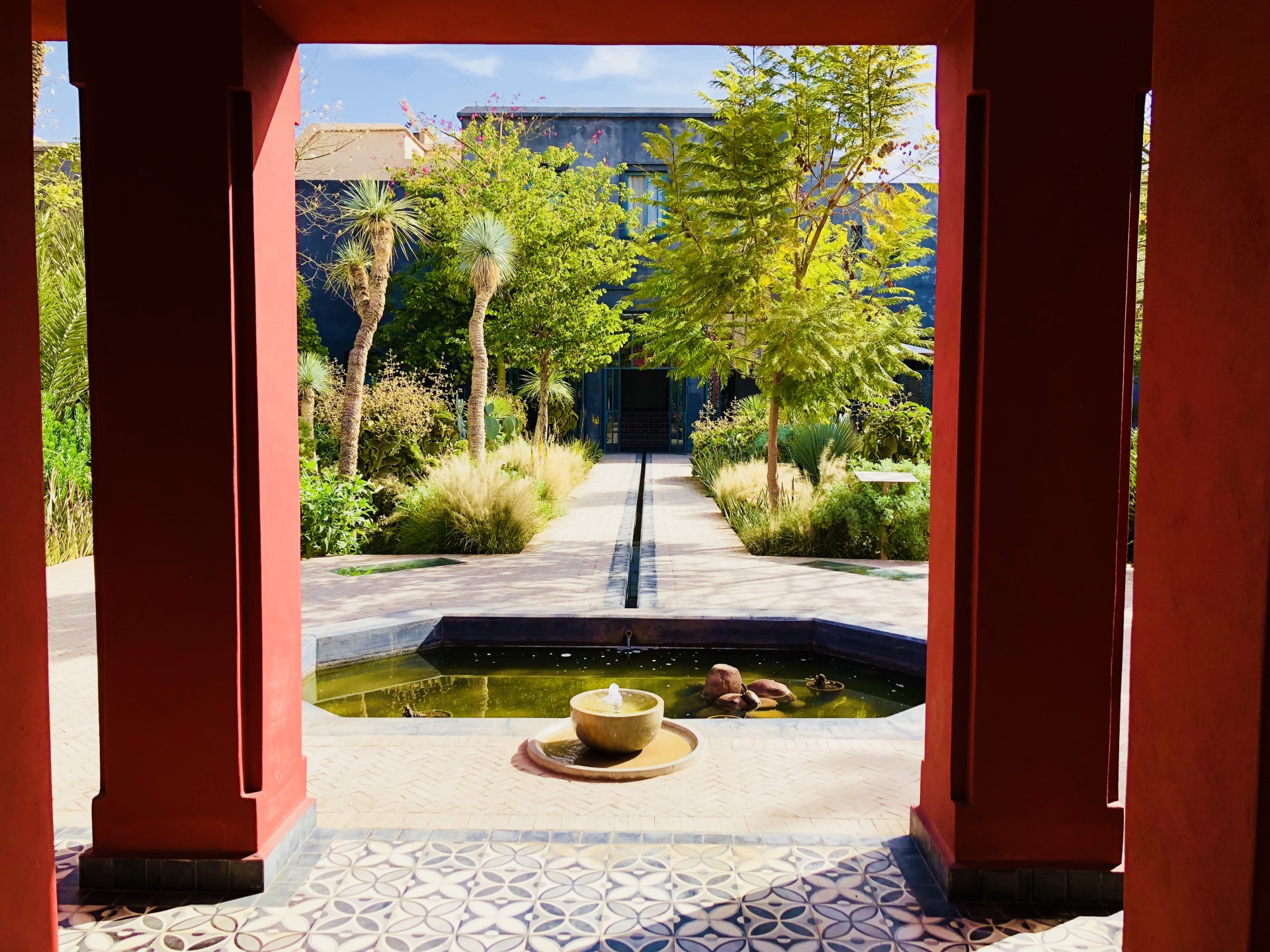 Spread over two connecting areas – an exotic garden filled with an array of beautiful tall palms and greenery and an 18th century Islamic courtyard garden with a central spring, this is a photographers dream and must-see for all visiting the city. A great way to escape the midday heat!
What we did: we visited early afternoon when the complex is bathed in the best light (great for taking super-snaps), then ate lunch on the café terrace, overlooking the garden and medina.
Remember: to dress appropriately and wear sunscreen if sitting in the sun – it gets hot!
Top tip: spend a little extra time reading the plaques dotted throughout the grounds – giving an insight into the restoration project and its interesting history too.