Mardi Gras in the Big Easy
For the uninitiated, the mention of Mardi Gras evokes images of balconies in the French Quarter of New Orleans overflowing with people, taunting onlookers below with promises of necklaces made of colourful, shiny beads. While Bacchanalian celebrations are standard fare, to see only this side of Mardi Gras is to miss the larger spirit of the season. Just like jambalaya, Carnival in the Big Easy can be served up more than one way.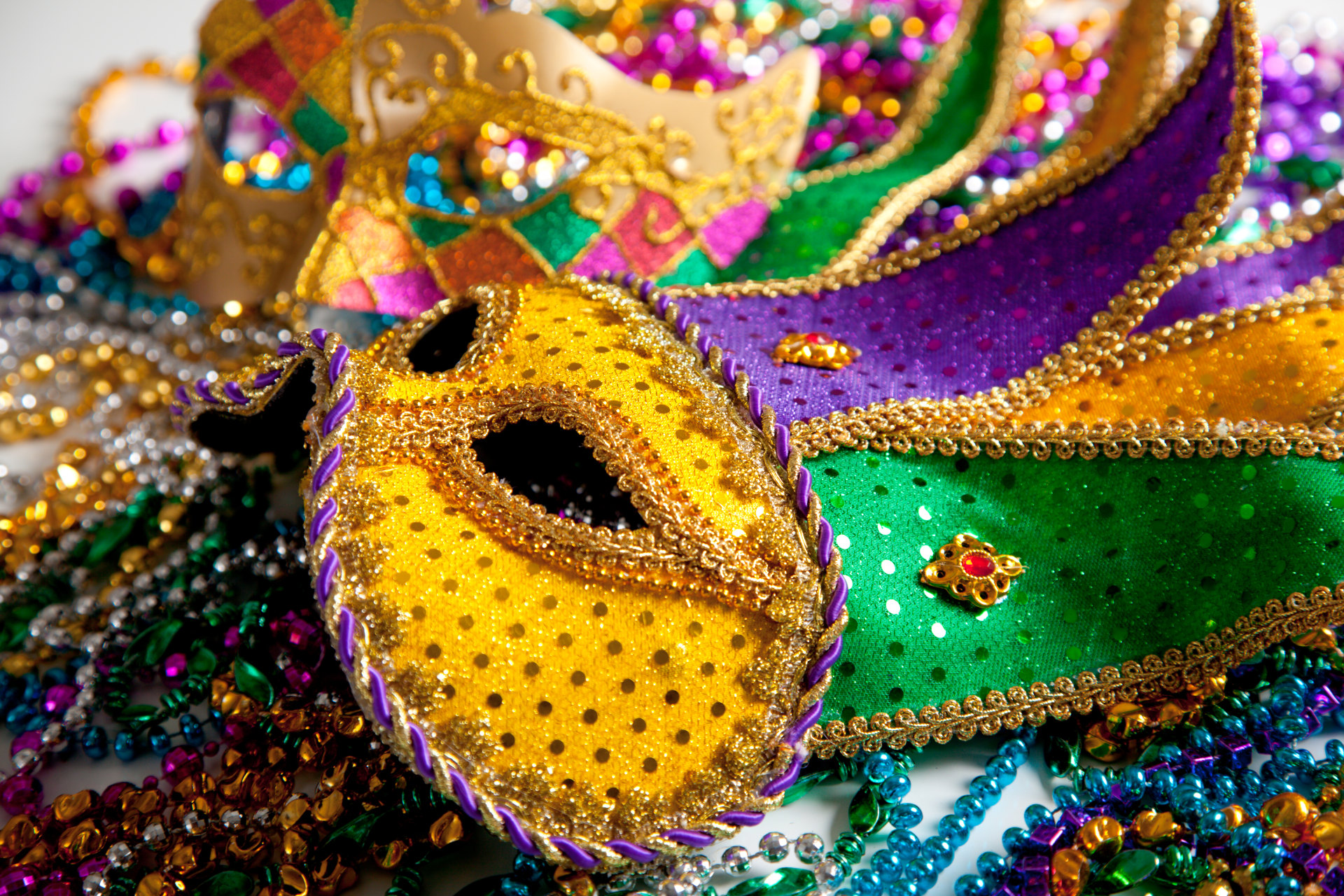 Those looking for a more decadent experience should base their revelry in the French Quarter, while family friendly celebrations are on offer in the Uptown neighborhood of New Orleans.
Locals begin celebrating Mardi Gras season, which begins on Epiphany, long before the flocks of tourists arrive. It is at this time that the traditional Mardi Gras colours of purple, green and gold begin to appear around town. Mardi Gras Mambo plays on the radio while hosts dish out slices of King Cakes at parties. A small plastic baby Jesus is hidden inside the King Cake. Legend holds that the recipient of the piece containing the baby Jesus will receive good luck for the next year and must buy the next King Cake thereby ensuring that the festivities continue.
Parades hosted by various 'krewes', or private social clubs, with names like Endymion, Bacchus, Zulu, and Rex usher in the season. Parades increase in frequency as Fat Tuesday draws nearer with the most ornate parades occurring the week prior to Mardi Gras. A favoured section to watch is along St. Charles Street in Uptown, with old southern mansions and giant oak trees serving as the backdrop for an all day affair of tailgaiting during the parade festivities.
Mardi Gras parades are more than a spectator sport. "Throw me something mister" is heard on the street as competitive parade-goers plead for a good throw. Doubloons, toys, and beaded necklaces are up for grabs. The most coveted throw of all is to catch a Golden Nugget, hand painted coconuts that are given out sparingly and only during the Zulu parade. Catching a Golden Nugget merits bragging rights.
Natives take their parades seriously and prepare accordingly. Camping chairs are lined so closely to each other that they seem to be holding hands. Rows of coolers are filled with ice that lovingly hugs long necks of Abita beer, the local brew, and kegs float in plastic tubs while stacks of solo cups are on standby. Of course, local culinary flair is an important part of any celebration and picnic baskets are filled with cajun delights such as jambalaya and gumbo. With Lenten resolutions around the corner, no calorie is spared during the Mardi Gras season. After all, this is when the good times roll.