It is difficult to pick out a small selection of Madrid's highlights because it has more to offer than most cities on the planet, so let us say these are some incredible starting points for those looking to dive into this vibrant city.
1. Puerta del Sol
This square is the heart of the city. Here in front of the former post office is 'kilometro cero', the spot where all distances in Spain are calculated from. On the corner of Calle del Carmen is the bronze statue of a bear climbing an arbutus tree, which is the symbol of the city.
2. Plaza Mayor
This is probably the most famous square in Madrid. It was a market, a bullring, a place of execution and now is a main tourist attraction with lots of bars and shops.
3. Palacio de Communicaciones
This magnificent building is on Plaza de Cibeles and offers arguably the best 360 degree view of Madrid. It is possible to go up by elevator and learn the history of the building for only a few euros. All exhibitions in the hall are free and there is free Wi-Fi too.
4. Madrid's Museums
Museo del Prado is the most famous museum in Madrid and you need a day to see it but Museo Thyssen-Bornemisza - a smaller museum with its outstanding collection - is my favourite. If you like modern art then don't miss the impressive Centro de Arte Reina Sofia too. Another intriguing gallery, as well as bring one of the best museums here, is Museo de America with a huge collection of Native American art.
5. Parque del Retiro
This is the splendid green pearl in the heart of the city with lakes, statues, a rose garden, an exhibition centre and a crystal palace. Here is said to be the only public monument of 'the fallen angel' in the world. The beautiful Rosaleda includes more than 100 varieties of roses. One can spend almost a day wandering Retiro.
6. Gran Via and Plaza de España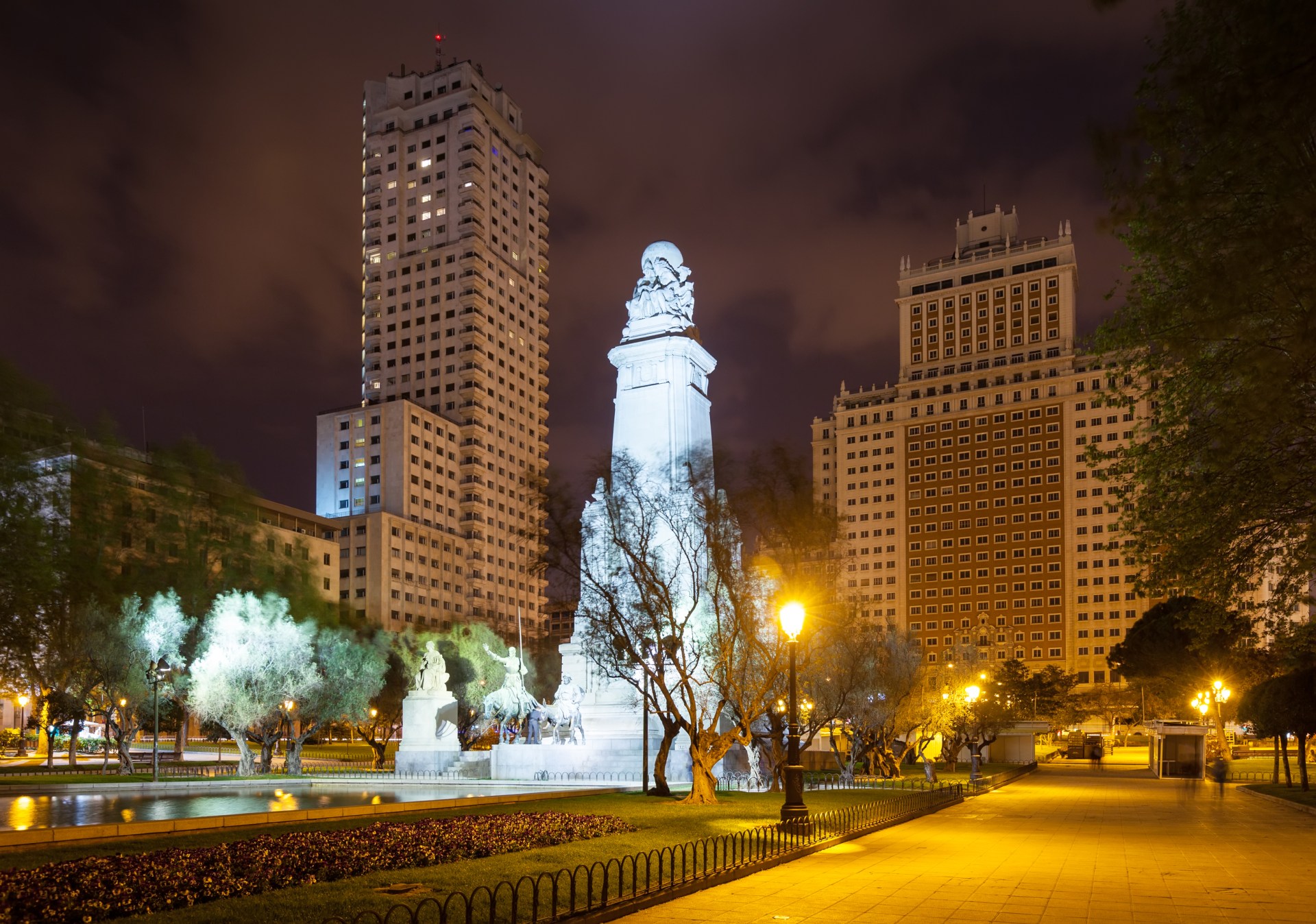 There is no way that you can be in Madrid and not stroll around Gran Via – the famous and always crowded street with many theatres, cinemas and shops. The street leads to Plaza de España, a lovely square with olive trees and a beautiful monument to Migel de Cervantes, the writer of the famous story about Don Quixote and his squire Sancho Panza. Everyone wants their photos taken with the brozen statues.
7. Palacio Real
This is an outstanding Royal Palace and if you are interesting in dazzling royal life you just have to see this beautiful building. More than half of the state apartments are open to the public.