Louisiana's Top Attractions
The southern state of Louisiana definitely has a lot of history as well as fun filled adventures and attractions. With one of the most known events happening in the state's capital you are bound to find attractions that will pique your interest, so take a look below and see which one you might like to go to.
1. French Quarter
The picturesque and busy streets of the French quarter is filled with many restaurants, bars, nightclubs and courtyard cafés. There is so much to explore that there is bound to be something new every time you visit. You can experience the celebration of the mixture of cultures through live music and dancing which has proved to be the perfect mix of culture and entertainment.
2. Lake Pontchartrain Causeway Bridge
When in Louisiana why not take a trip to the longest bridge in the world? Take a stop at any of the eight rest stops for a photo opportunity with the most beautiful and uninterrupted scenery.
3. Mardi Gras
With a trip to Louisiana you obviously have to go to the event of Mardi Gras! The biggest event on Louisiana's annual calendar is basically a huge colourful parade and full of street performances.
4. USS Kidd and Veterans Memorial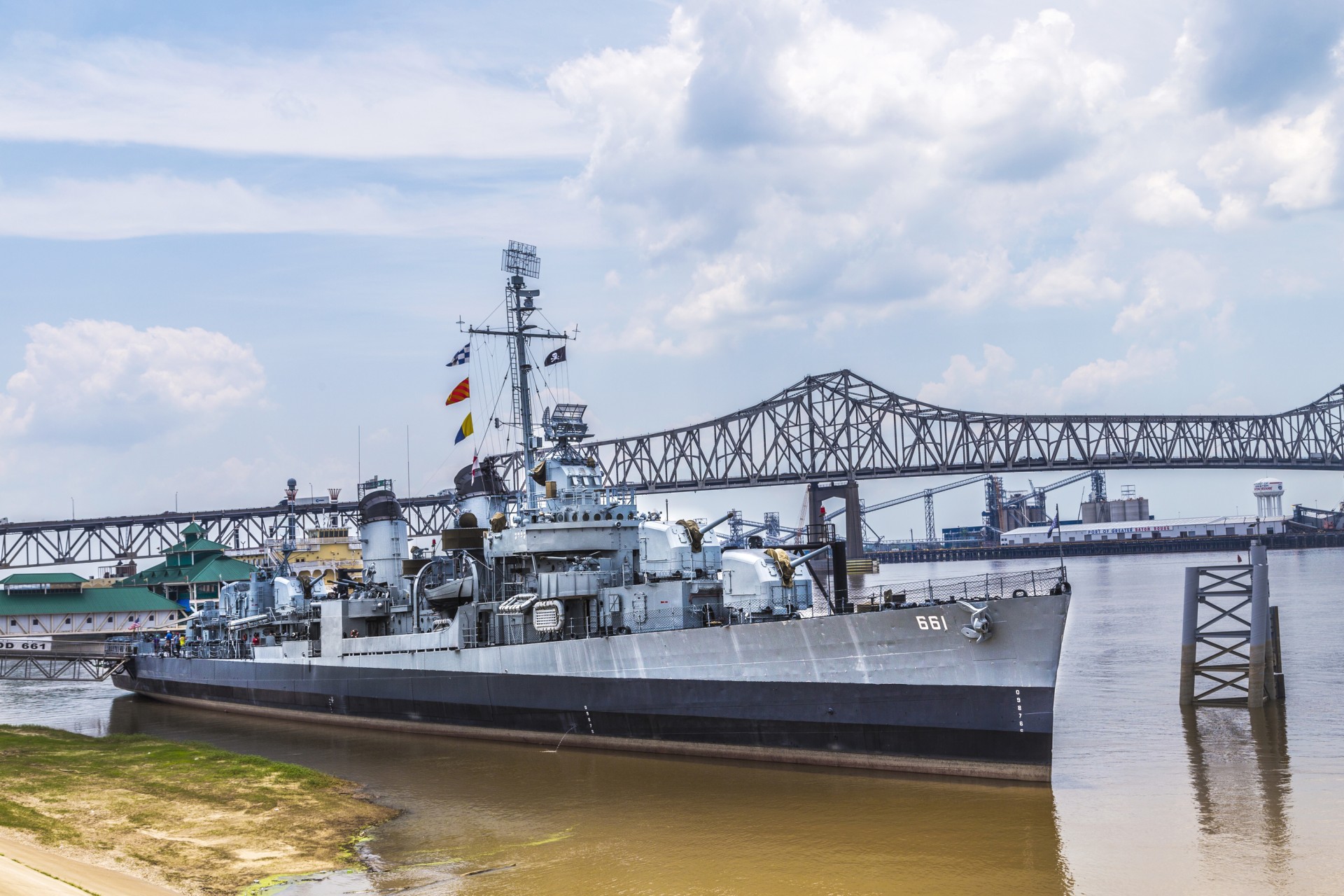 Go back in time and honour the lives of the men and women of the American armed forces. Located in Baton Rouge, you will have the chance to learn about the wars that they fought in for the freedom of the US citizens.
5. Louisiana State Museum
This is the perfect place for all art lovers and culture enthusiasts and is currently housing 450,000 artefacts and works of art that embody the unique and diverse Louisiana culture.
6. Rosedown Plantation and Gardens
Known as being one of the most well preserved domestic southern plantations, this place will take you back in time to get the feel of the lifestyle back in the day. You can walk freely and explore the grounds but don't forget to check out the flower gardens with their variety of flower species that grow there.
7. Honey Island Swamp Tours
If you are looking for an extreme adventure, then you should do the Honey Island swamp tour. This island is known as the least altered swamp in the country. You can be sure to encounter many wild animals in their natural habitat such as alligators, wolves and deer.