São Luís - The lost rainbow in the Atlantic
In the Northeast region of Brazil, there is an island that hides some beautiful secrets - a charming, vibrant and pretty place that enchant many tourists. São Luís, capital of the state of Maranhão, almost at the mouth of the Amazon, is an incredible city.
It has been a UNESCO World Heritage Site since 1997 and its cobblestone streets are populated with historic houses. The city shines like a beautiful rainbow, it includes many places to visit and these are some of the highlights.
1. Red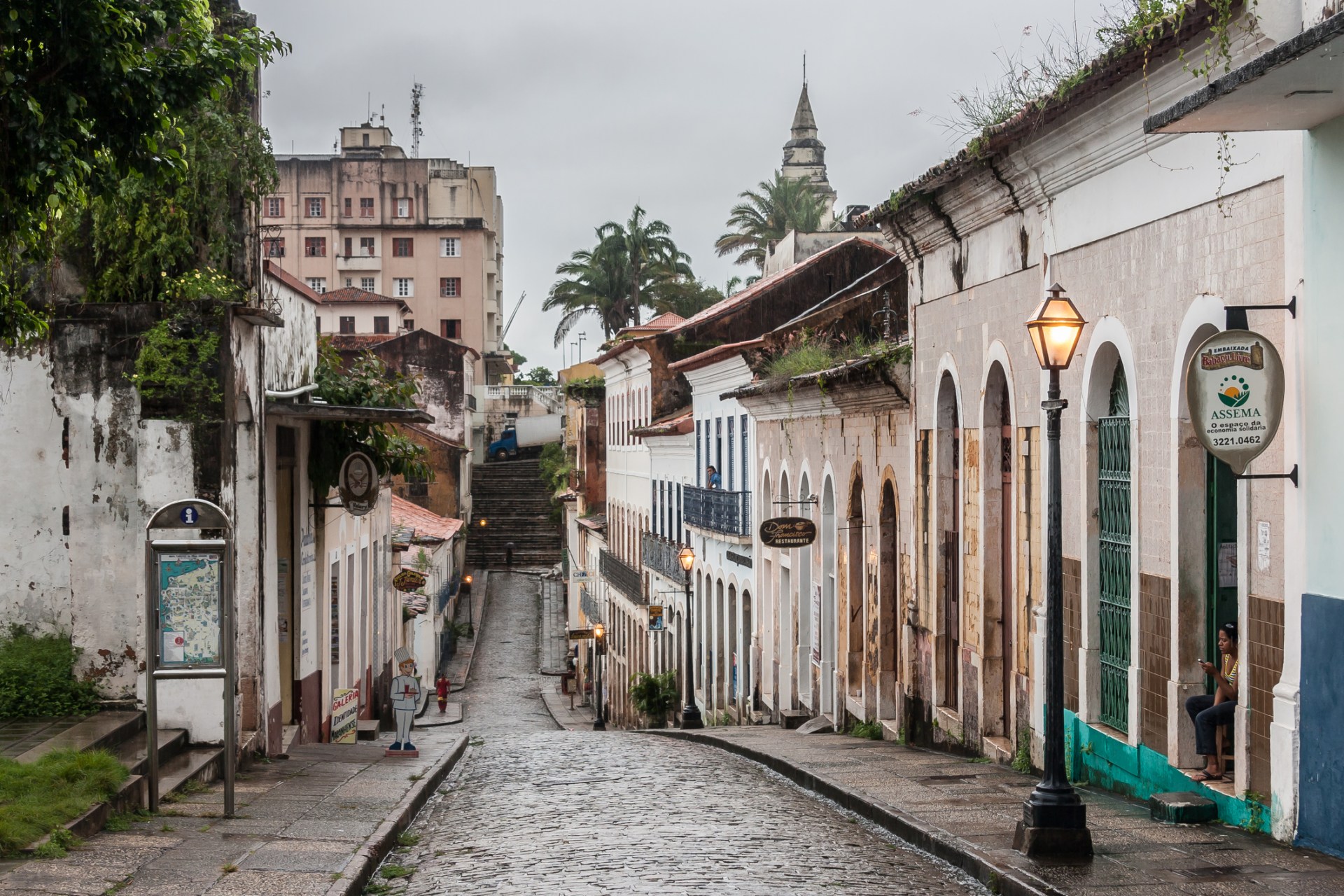 The island is named Island of Love 'Ilha do Amor' for its beautiful squares, hidden fountains and small streets.
2. Orange
The beaches that surround the island give you a caleidoscope of choices. The ebb and flow of the sea, when in low tide, leaves behind a wonderful sandy beach where you can sit, lie down, have a drink and enjoy the magnificent sunset. A recommendation is to take a short drive to Raposa, one of the faraway beaches, which has excellent, cheap food.
3. Yellow
In approximately 2 hours by car you reach the unforgettable Lençóis Maranhenses National Park with its yellow and serene dunes. A must-see from up close and even from the air when you leave the island by plane.
4. Green
The past and the future cross in the city of Alcântara, located on the mainland. A short journey of about two hours brings you to this colonial city, where you can walk amongst ruins and – when possible – visit the special base where small rockets are launched for scientific research.
5. Blue
The centre of São Luís includes many historic mansions built in a colonial style covered by handmade Portuguese tiles, mainly in blue and white colours. A walking tour is worthwhile and opens the imagination to the many histories the island has to tell.
6. Indigo
In the evening the samba, the pagode, the bossa nova and the Brazilian Popular Music (MPB) launches its calls all over the indigo sky through the voices and instruments of many singers that perform live shows and concerts in bars and restaurants here.
7. Violet
The island has a secret, some say. Under the ground lives a big snake that keeps growing. One day, when her head reaches her tail the island will disappear. While this does not happen the locals pay visits to pray, ask for divine gifts and to give grace in the sanctuary of São Jose de Ribamar, in a nearby city with the same name.

A curious thing here is that the sanctuary does not have its doors towards the entrance of the city but to the sea where the statue of the saint came from.
If you have the opportunity do not miss the chance to see this rainbow island!