Lose yourself in the Medina
Must-See Marrakesh - Welcome back to our Marrakesh adventures! With an electric mix of old and new and a great friendly vibe too, there's always something to do and something to see. We're excited to share our favourite holiday hotspots and places not-to-be- missed, helping you to make the most of your own adventures. We truly love this city and are sure you will too!
Lose yourself in the Medina maze
Spanning back over 1000 years in time and now a UNESCO Heritage Site, this ancient-walled quarter is the oldest (and the most charming) part of the city and still inhabited to this day.
You can find an abundance of idea-inspiring Riads (guest houses) to suit every taste, style and budget, marvel at mosques with their colourful hand-carved tiles, take picture-perfect shots of its dazzling derbs (cul-de-sacs) or laze-away the afternoon amongst a green oasis in a public garden.
Head right into the medina to explore its colourful streets, learn about it's incredible history and seek-out a fondouk (traditional caravan sites, now converted into many craft shops and art galleries), having fun bartering for your favourite pieces to take home. We enjoyed seeing the many beautiful old doorways, such incredible carvings and still so full of colour!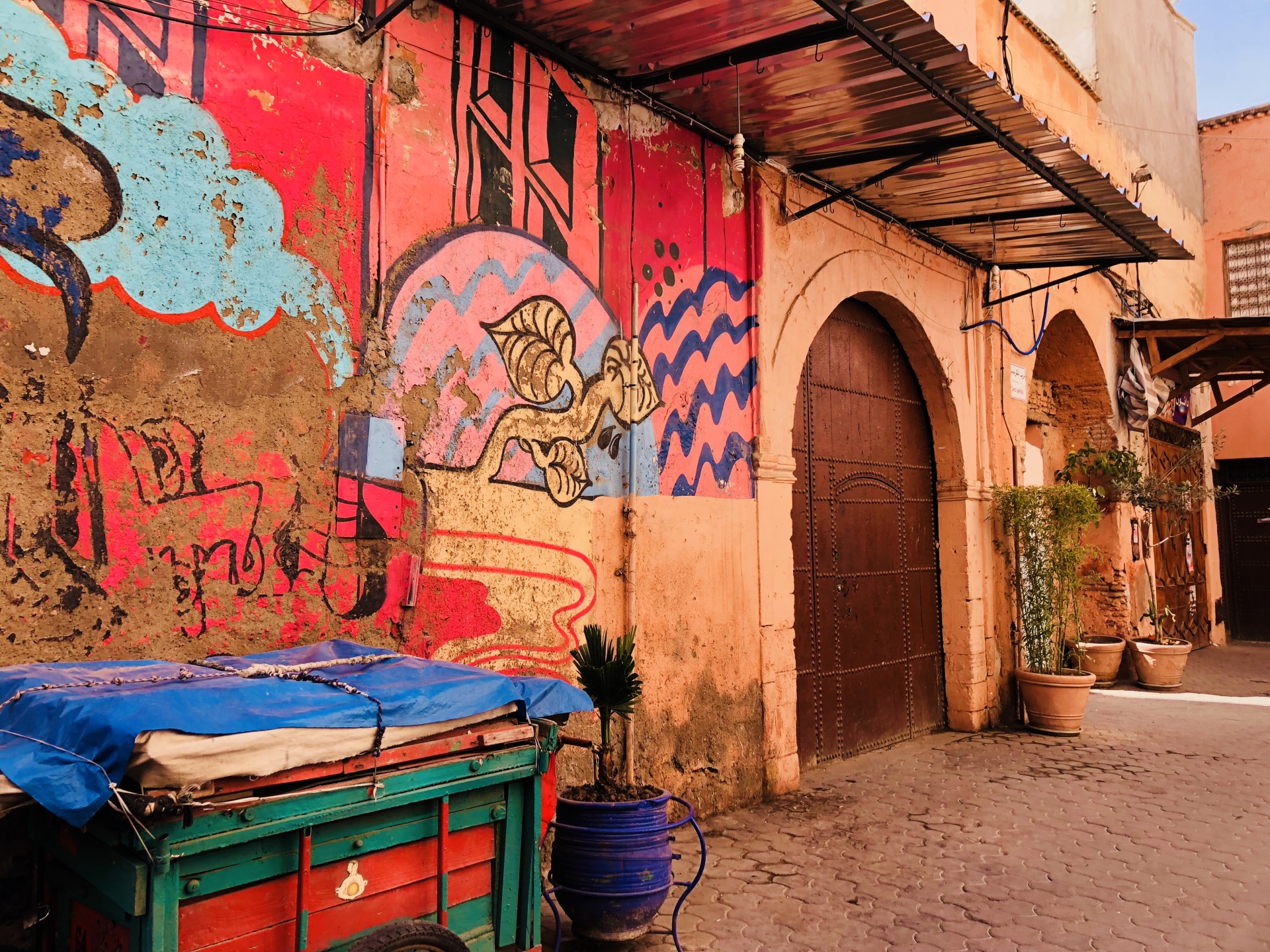 It's easy to feel as though time has stood still in the old quarter; seeing donkey carts carrying its owner's wares and watching the local fisherman sell goods from the back of his bicycle - then laugh at the numerous neighbourhood cats which follow after him in the hope of a free meal (to which he often obliges). There are several bakeries here too, we watched how khobz (tasty traditional bread) is made and then ate it fresh from the oven!
We found there's really only one way to experience the Medina in Marrakesh – that's to completely immerse yourself with it and get lost in the process (don't worry, happy-to-help locals will point the way back to the main square in return for a simple smile or selfie)!
What we did: we hired a registered tour guide to show us everything this great historic quarter had to offer (though it's perfectly safe if you wish to explore by yourself).
Remember: as this is a residential area, ensure you are respectful and wear appropriate clothing.
Top Tip: Mix with the locals and eat where they eat – it's the cheapest place to dine in the city and also incredibly tasty (we can vouch for this…we visited 3 times during our stay)!