Locally Inspired Gourmet Cuisine
When visiting somewhere, it is almost de rigeur to sample the local cuisine.The regions of Montérégie and the Eastern Townships in southern Québec certainly have some of the tastiest delights to sample, such as ice cider and locally brewed beer, along with some excellent restaurants. Let your mind wander and your taste buds tingle as we take a look at gastronomic experiences and other fun activities that southern Québec has to offer.
Cider Route
Just 30 minutes south of Montréal you will find the renowned cider route; established in 1998, the route starts at Cidrerie du Minot in Hemmingford and boasts over 12 cider houses! Don't forget to taste one of the ice ciders the region is known for as you stop along the way. If you are feeling peckish – be sure to stop at one of the artisanal shops for some local cheese, chocolate or even to pick your own fruit.

Local Microbreweries
Get a taste of local culture at one of the region's microbreweries; we suggest Microbrasserie La Memphré, which has some of the tastiest artisanal beers on tap, or La Brasserie Dunham that also offers divine locally crafted beers.
Brome Lake Ducks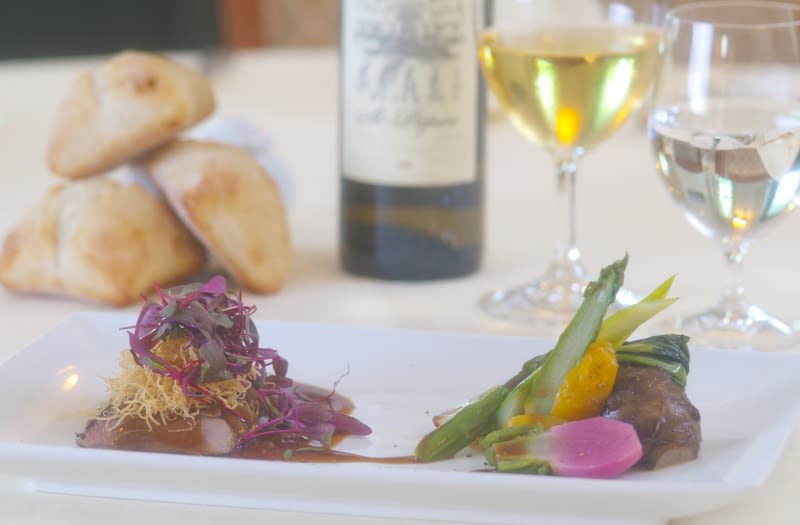 The meat from the ducks of Brome Lake is so celebrated that it has its own festival! Not only can you celebrate whilst dining on some of the most succulent fare from a hundred-year-old farm, the duck meat is available for sale so that you can take a piece of Québec cuisine home with you.
Restaurants
If you wish to dine in style, Manoir Hovey might be just the ticket. Located right outside of the picturesque North Hatley village, the hotel's restaurant offers a unique dining experience in an unparalleled setting overlooking Lake Memphremagog. For breakfast lovers, the hotel's restaurant also offers a decadent Sunday brunch. Other great options in the area are Auberge Ripplecove and Plaisir Gourmand that both serve refined yet typical fare.
Foresta Lumina
By day a picturesque park and by night an illuminated wonderland, Foresta Lumina in Coaticook is a sight to behold. Known for having the longest suspended footbridge in North America, the park comes alive at night with a sensorial experience created by Moment Factory, the same experiential company that brought to life Madonna's 2012 SuperBowl halftime show.
North Hatley Village
Considered to be one of the most picturesque villages in Québec, North Hatley will give you some great photo opportunities as well as some stunning views as you cycle or stroll down the path that runs through the village. Stop by the town's local pub, the Pilsen, for a true local experience.
Véloroute des Cantons Bike Paths
Work up a sweat whilst cycling the most beautiful route in Québec! Extending for 225km (140 miles) through the Eastern Townships and Montérégie regions, this route will give you a feel for the natural terrain and scenery.
Bleu Lavande
Bleu Lavande is the largest producer of lavender in Québec. Reminiscent of lavender fields in southern France, you can stop by for a picnic, sample a variety of their home-made products such as lavender beer or even enjoy a massage amid the flowers.