Live the experience in Limpopo
Limpopo is a region of infinite scenic beauty with a great diversity on both natural and man-made attractions, rich cultural heritage and an abundance of wildlife and nature-based tourism opportunities.
Limpopo's five tourist regions offer travellers a vivid contrast between the Highveld dplendours of the Waterberg, Soutpansberg and Magoebskloof mountains and the wildlife delights of the Lowveld, including the northern and central reaches off the Kruger National Park.
Limpopo offers the ultimate combination of nature, wildlife, culture, adventure and heritage experiences to discover and enjoy. In addition, Limpopo has an extensive selection of top-class venues that guarantee traveller satisfaction.
Safari heaven
Safaris in Limpopo are amongst the most popular choices for both local and international travellers.
Limpopo has ample game and nature reserves. The Waterberg Biosphere includes the Marakele National Park and the Welgevonden Entabeni, Waterberg, Mabalingwe and Mabula reserves. The northern region of Limpopo is home to the Mapungubwe National Park. The east includes the largest part of the Kruger National Park while the greater Kruger includes the Timbavati, Kapama, Thornybush, Balule, Makalali, Karongwe, Klaserie and many smaller game and nature reserves.
Naturally, with so many safari areas, Limpopo has many safari experiences to offer. Safari experiences include luxury safaris, glamping, family and multi-generation safaris, weddings and honeymoons, spa and wellness, golf, photographic safaris, sustainable tourism, culture and heritage, fly-in, budget and an array of other safari experiences.
Limpopo adventures
Limpopo is an adventure paradise. This is untamed and undiscovered Africa at its very best. Limpopo offers various soft adventures like walking, hot air ballooning, horse trails, river safaris, boating, quad biking, MTB and fly fishing.
Also available are extreme adventures like kloofing, abseiling, sky diving, microlighting, rock climbing and tubing.
Trails
A great variety of waling, hiking, slack packing, horse and mountains bike trails can be enjoyed throughout Limpopo province. You are definitely spoilt for choice. Choose between safari and wildlife trails, wilderness trails, misty afro montane mountain trails and forest trails
Limpopo birding routes
Over 600 bird species have been recorded in the province of which 420 are resident. The area offers pleasant and easy bird watching and bird photography. Routes include the Soutpansberg birding route, The Capricorn-Letaba route and Waterberg birding route.
The Waterberg Meander is a network of fascinating people and places bound together by this vast conservation area. There are private lodgets cultural villages, craft projects social upliftment initiatives and national parks. Of special note, the Waterberg also protects the only savannah biosphere in the world.
The once in a lifetime tee-off
The Legend Golf and Safari Resort is home to what has been described as the 'most extreme golf hole in the world' – the Xtreme 19th; the world's highest and longest par-3 hole. Visit the Legend Golf and Safari Resort for this once in a lifetime golfing experience. There are also a number of other memorable golf courses to play in Limpopo. These include: Koro Creek, Euphoria, Hans Merensky, Zebula and Mabalingwe to name a few.
Rock Art
There are over 700 rock art sites in Limpopo. These include San Paintings, Khoekhoe and Northern Sotho paintings. The arit is of great value, not only from an aestehic view, but also for the insight it gives, in particular into the world view and religion of the San, as well as information about types of animals occurring in the environment in earlier times.
Moholoholo Animal Rehabilitation Centre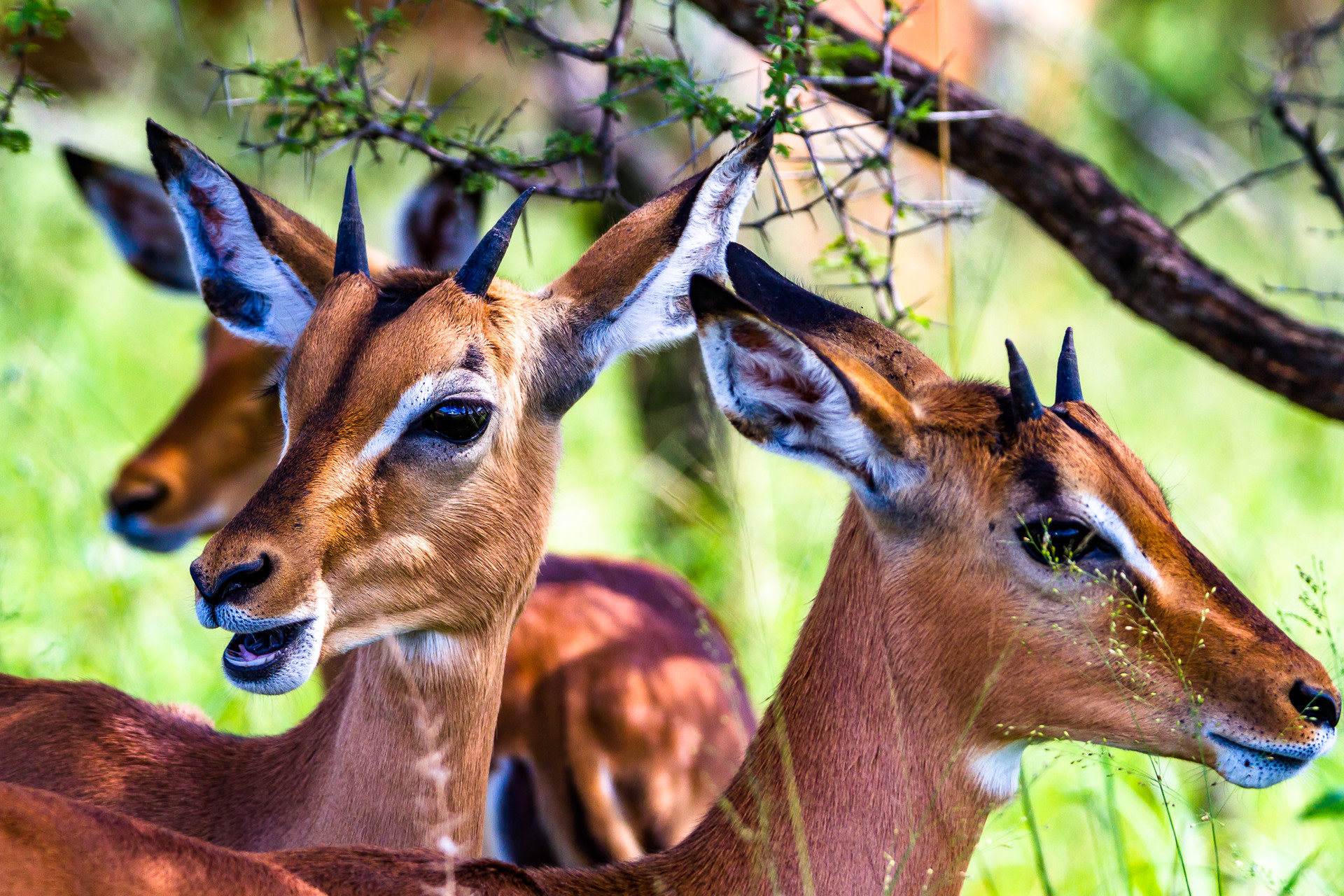 In the shadow of the majestic Drakensberg Mountains, this well-established sanctuary is home to a wide variety of African wildlife. Moholoholo Wildlife Rehabilitation Centre aims to contribute to the conservation or endangered species and the rehabilitation of injured and poisoned wildlife.
Hoedspruit Endangered Species Centre
This unique African wildlife facility focuses on conservation and the sustainability of rare, vulnerable and threatened species. Founded on passion, the centre has adopted a holistic approach to its conservation activities, such as the educating of surrounding communities, tourism, breeding, rehabilitation and anti-poaching to name a few.
Makapans Caves
Makapans Caves is a paleontological site of international significance. Do not miss the opportunity to visit Makapan's Caves where huge herds of antelope and human-like primates fought off gigantic sabre tooth cats thousands of years ago.
Mapungubwe National Park
It is believed that Mapungubwe was home to anadvanced culture of people. The civilization thrived as a sophisticated trading centre from around 1200 to 1300 AD. It was the centre of the largest kingdom in the subcontinent, where a highly sophisticated people traded gold and ivory with China, India and Egypt. The region had a population of more than 5000 inhabitants.
Sacred Places
Visit the sacred lake Fundudzi, which lies at the heart of VhaVenda mysticism or the Theathe Vondo Forest, with its giant hardwoods, tumbling streams with canopies of trees ferns and creepers.
Huge Baobabs
The largest baobab in the country can be found near Sagole Spa. The tree is over 3000 years old, with a girth of 43m.
The Ribola art route
Limpopo is renowned for its arts, crafts and design. Some of the province's most acclaimed artists include Noria Mabaso, the late Jackson Hlungwane, Phineas Masivhelele and Sarah Munyai's work can be found along the Ribola Art Route. Experience the culture and traditional way of life of the people of this region.
Not to be missed on this route, is a visit to the kraal of the rain queen Modjadji.
Have you experienced any of the above mentined activities in Limpopo? Let us know via comments! In the meantime why not check out the official Limpopo microsite for more travel inspirations.