Most beautiful libraries in the world
Sssh! Quiet in the library! Usually, libraries are perceived as book storages. But there are some that not only can provide the knowledge you yearn for, but also inspire with their architecture or the interior. Here is our highlight of the most beautiful libraries in the world.
1. Radcliffe Camera – Oxford, England
Radcliffe Camera, built 1737-1749 to house the new library for the Oxford University, is one of the most iconic sights of Oxford and one of the earliest circular libraries in England. In the past, it held scientific and general books but now it serves as the main reading room of the Bodleian Library, which makes it closed to the public. If you wish to take a photo of this unique building easily, try to visit Oxford off-season, as it's always surrounded by crowds of tourists.
2. Stuttgart City Library – Stuttgart, Germany
On the outside, this nine-story building designed by Yi Architects looks like a cube. The interior, all white, with upside-down pyramid shaped reading rooms and linear, multi-storey atrium in its center, is a really fresh and a crisp project. At night, the outside is illuminated with blue lights from the building windows, making the library a real beauty.
3. Seattle Central Library – Seattle, USA
This 11-storey glass and steel building in downtown Seattle was opened in mid-2004 to combine the function of the library and modern public space. Spatial inside, with compartments dedicated to specific duties, library is a jewel of Seattle's architecture. Besides the 'regular' areas that can be found in each library, it also has 15,000 sq. foot children's section, which allows you to have your child entertained while you're taking a tour. With its triple-layered glass panes and the amount of steel that equals 20 Statues of Liberty, it's also a paradise for photographers.
Hint: head to the 10 floor reading room for a spectacular view of the city.
4. Musashino Art University Museum & Library – Tokyo, Japan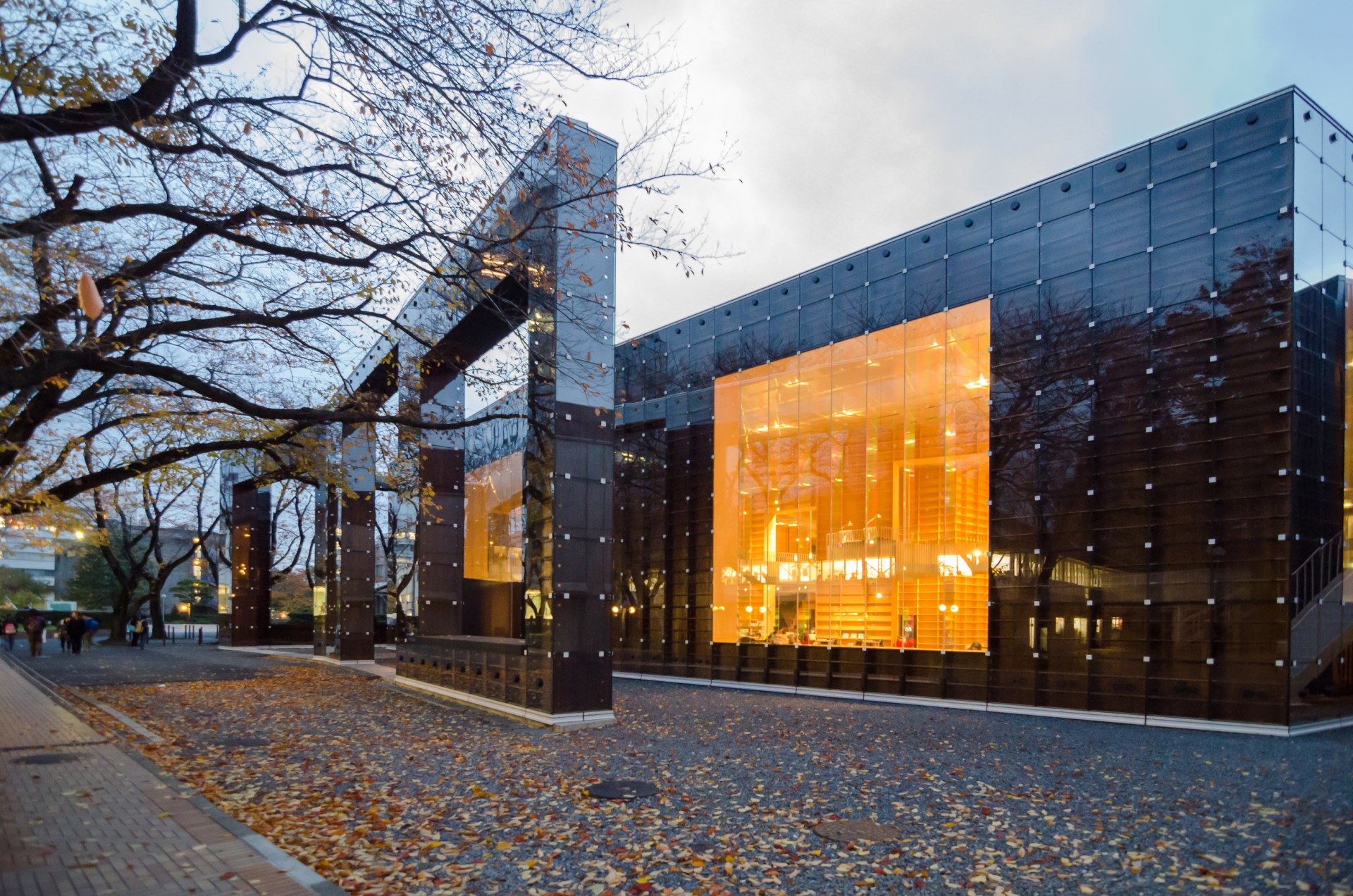 This library was constructed from light wood bookshelves enclosed within a glass case. The architect really took the idea of using bookshelves as a design to the extreme, where even the interior walls, forming a spiral shape, are made from bookshelves.
5. Bibliotheca Alexandrina – Alexandria, Egypt
This sleek granite design and hieroglyphics carved on its walls pay homage to its heritage - an ancient library founded by Alexander the Great and lost through centuries. The reading room is slanted towards the sea thus letting plenty of sunlight in through the glass panelled roof. It's not only a library, you can also find there a planetarium, art galleries or virtual reality environment.
6. Royal Library of the Monastery of El Escorial – San Lorenzo de El Escorial, Spain
Not only this library is a work of art, it's also declared a UNESCO World Heritage Site. In the hall of the 54m length, you can find such treasures like personal documents donated by the Spanish king, Philip II, as well as many important illuminated manuscripts. Vaulted ceilings are covered with frescoes of Pellegrino Tibaldi and it is the very reason why the library has become a major tourist attraction.
7. Vancouver Public Library – Vancouver, Canada
If you think this looks familiar you are right! The architect modelled this library's cylindrical shape after Rome's famous Coliseum. The seven-floor library, along with the colonnade wall surrounding the main building and high office building, take up an entire block. Floor to ceiling windows provide the natural light and almost 360-degree view of the city, and there is a garden on the roof as well.