The Most Beautiful James Bond Movie Locations in the World
James Bond films are not just about martinis, car chases and beautiful women who are martial arts experts. The dramatic sweeping shots of iconic scenery and the far-flung destinations are also a trademark for the franchise. Follow us and discover the most beautiful movie locations that appeared in the movies.
1. Sugarloaf Mountain – Rio de Janeiro
Hailing from the movie 'Moonraker', Sugarloaf Mountain located near Rio de Janeiro provides the most spectacular sight for any visitor. Take the cable car and travel through the scene where Bond battles it out with metal-mouth Jaws.
2. Phang Nga Bay – Thailand
With its starring role in 'The Man with the Golden Gun' Phang Nga Bay in Thailand has become a famous landmark and is even nicknamed 'James Bond Island'. The distinctive feature of the famous bay is the number of sheer limestones that vertically jut out of the emerald green waters.
3. Taj Lake palace – Udaipur, India
Filming of movie lucky number 13 'Octopussy' took place in Udaipur, India at the Taj Lake Palace and Jagmandir Island Palace hotels which are known in the movie as the 'floating palace'. The hotel is lavishly decorated with ornate, carved windows and domed turrets. You can expect the top of the line services with the best views spanning Udaipur.
4. Basilica Cistern – Istanbul, Turkey
James Bond's second film 'From Russia with Love' may seem like a relic of the Cold War era, but its locations are some of the finest in the series. Located in the historical peninsula of Istanbul, the Basilica Cistern is one of the few early architectural examples that have survived to the present age.
5. Ocho Rios – Jamaica
Perhaps filmed in one of the most famous scenes in James Bond history 'Dr. No', where Honey Ryder (Ursula Andress) emerges from the sea. With the tranquil waters and breathtaking sceneries, this location is definitely one for this list.
6. Monastery of the Holy Trinity – Meteora, Greece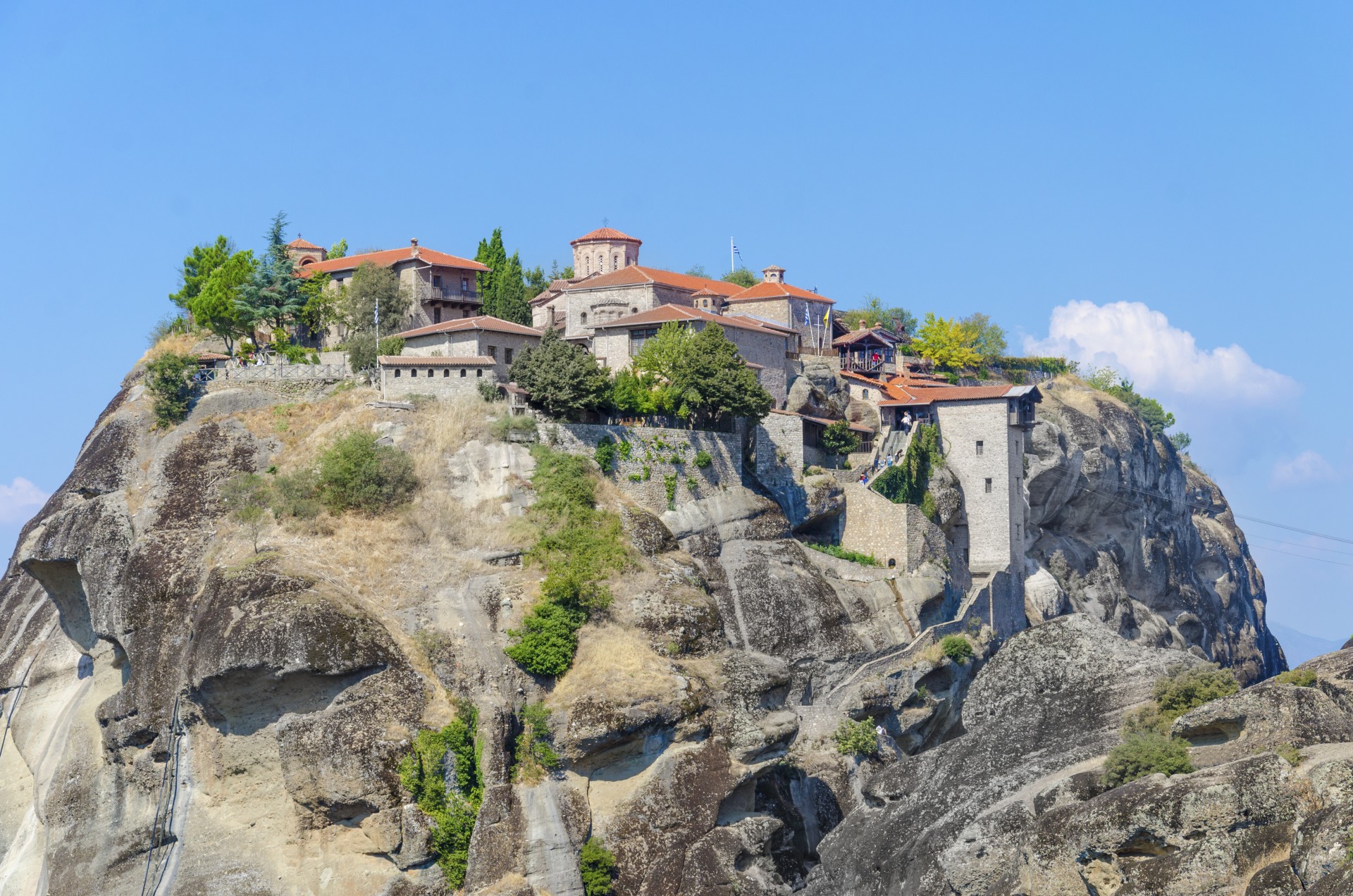 This magical place was featured in one of the first films of James Bond series,'For Your Eyes Only', in the scene where Bond was scaling a rocky cliff face to reach the Monastery of the Holy Trinity in Meteora. It is a complex of six monasteries built on natural sandstone rock pillars, this location definitely brings out the adventurous side in anyone.
7. Piz Gloria – Switzerland
Located at the summit of Schilthorn Mountain in the Swiss canton of Bern, this is a 360-degree rotating restaurant that includes an observation deck. It can be reached by cable car from the village of Müllern.
Love the locations and want to visit or have already been? Let us know by commenting below and don't forget to post your travel tips and photos to WAYN.