Most incredible places to pitch a tent
Most of us went camping at least once in a lifetime, but have you ever pitched your tent in a place, scenery of which will stay in your mind forever? Take a look at our list of such places and see where the adventure of camping and glamping could take you!
1. Under the Aurora at the Boreal forest, Canada
Probably one of the camping sites with the best view in the world – can it get any better than falling asleep under the aurora lights in Canada? This is one of those natural miracles that will keep you in awe for long.
2. Sahale Glacier Camp, Washington, USA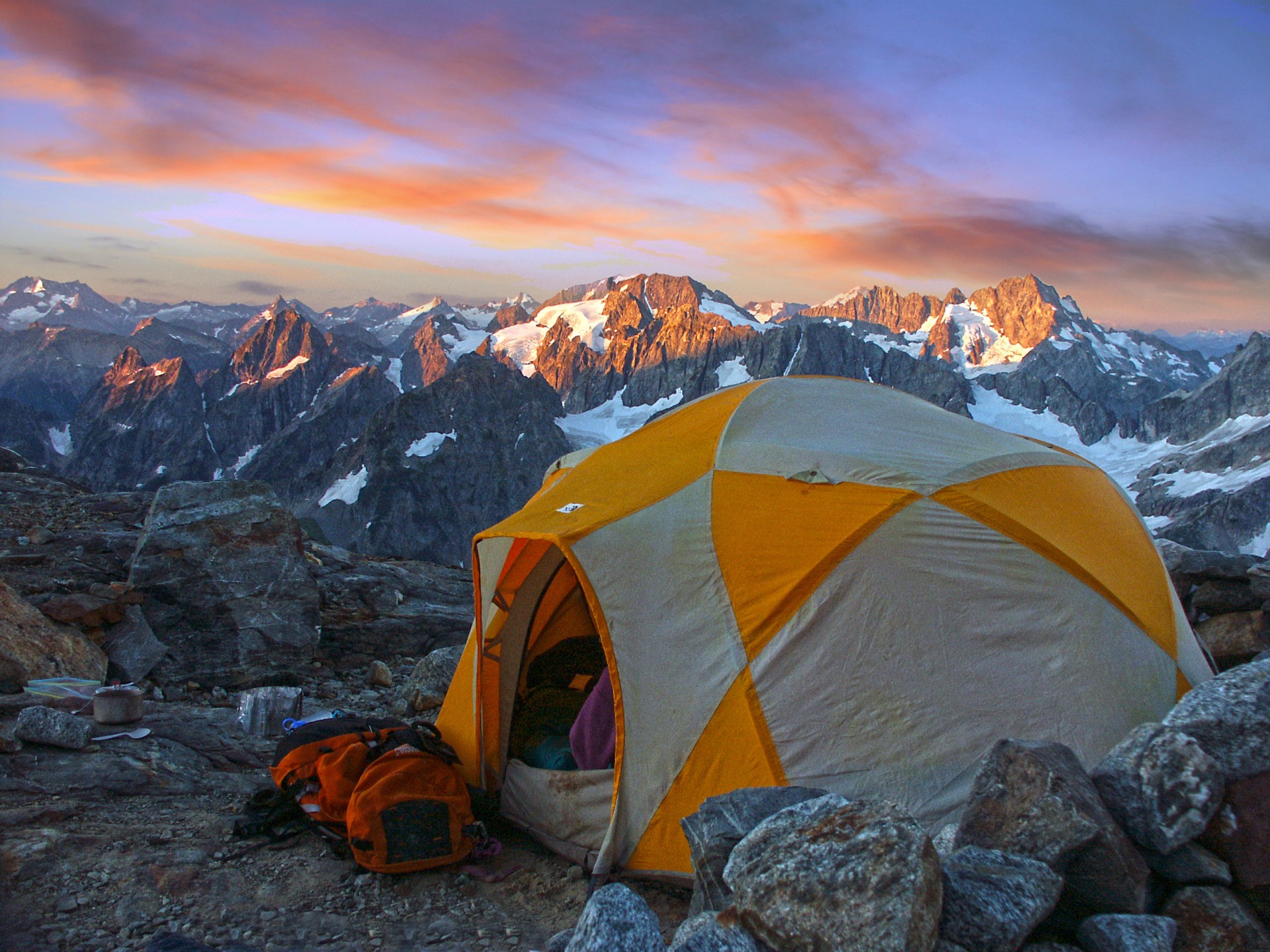 Setting the camp up in this place is a guarantee for one of the best nature experiences you can imagine. With the gorgeous landscapes at the altitude, where it seems to only be rocks, ice and scenic trails that drift peacefully through the Rolling Meadows covering the Sahale Mountain, and the sounds of cracking glaciers, relaxing doesn't seem difficult at all!
3. Lake Alaudin, Tajikistan
The beautiful Alaudin lakes are surrounded by the highest summits of the Fann Mountains. Imagine waking up to such a breath-taking view! If you plan to visit Tajikistan, make sure to go and see for yourself, why the Lake Alaudin is one of the most incredible places to pitch a tent and go camping.
4. Waldseilgarten, Germany
This campsite, located in Bavaria is arguably the most thrilling place to pitch a tent. The Waldseilgarten is an adventure mountain resort that offers guests a unique night experience in the wilderness - sleeping suspended from a tree. How cool is that?
5. Mount Everest Base Camp, Nepal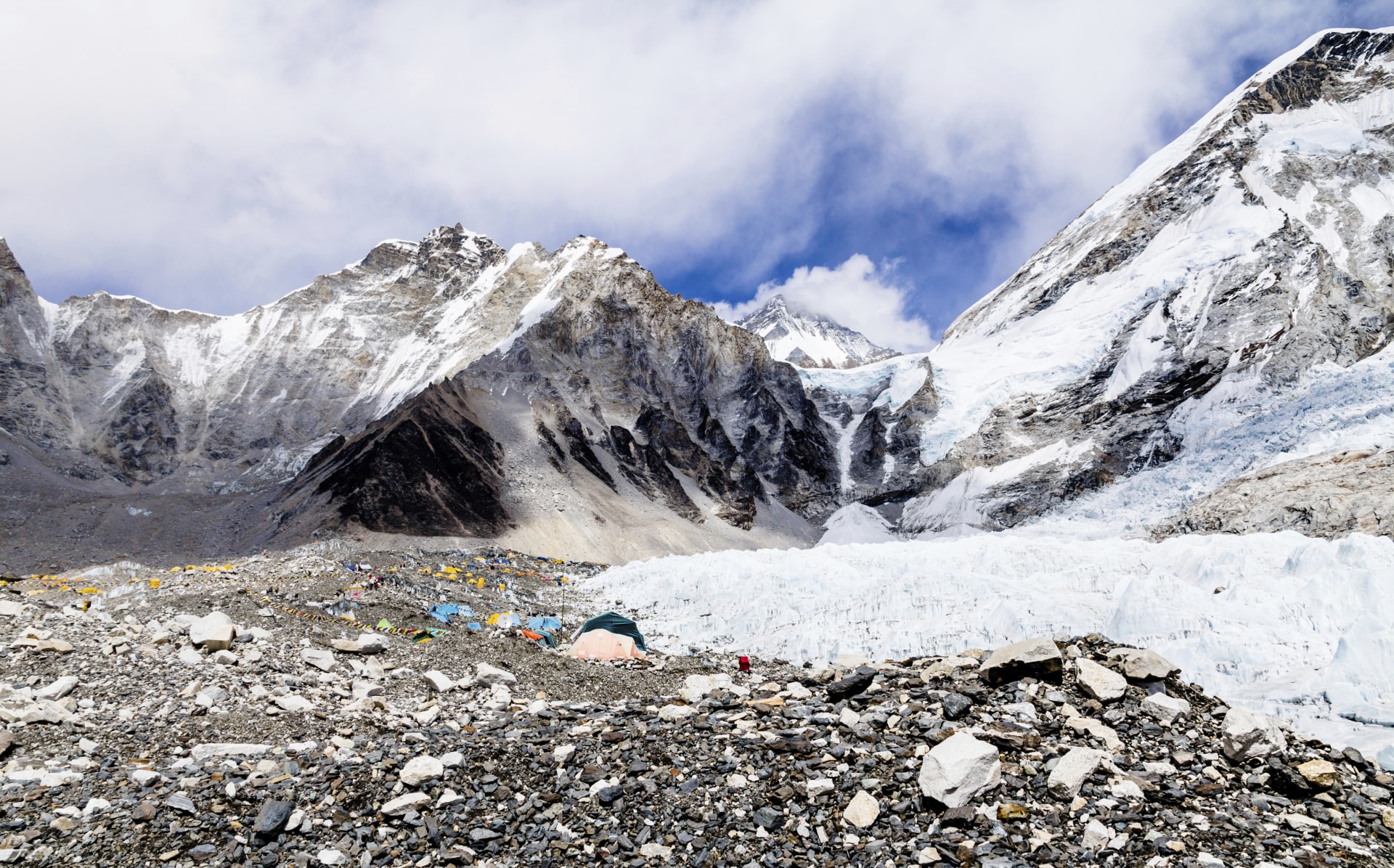 If you love both, thrill and adventure, head to the base camp of Mount Everest in Nepal. There are two base camps you can pitch a tent at, and both require a gruelling trek in order to be reached. Could it get any more exciting than sleeping at the tallest mountain in the world?