Iconic foods of the world
Well it's January and instead of thinking about diets, I thought a better alternative was to choose some of the best food in the world and find out where it comes from (and then try to make it). Please get in touch if you've eaten these dishes in their countries of origin!
1. Pizza, Naples, Italy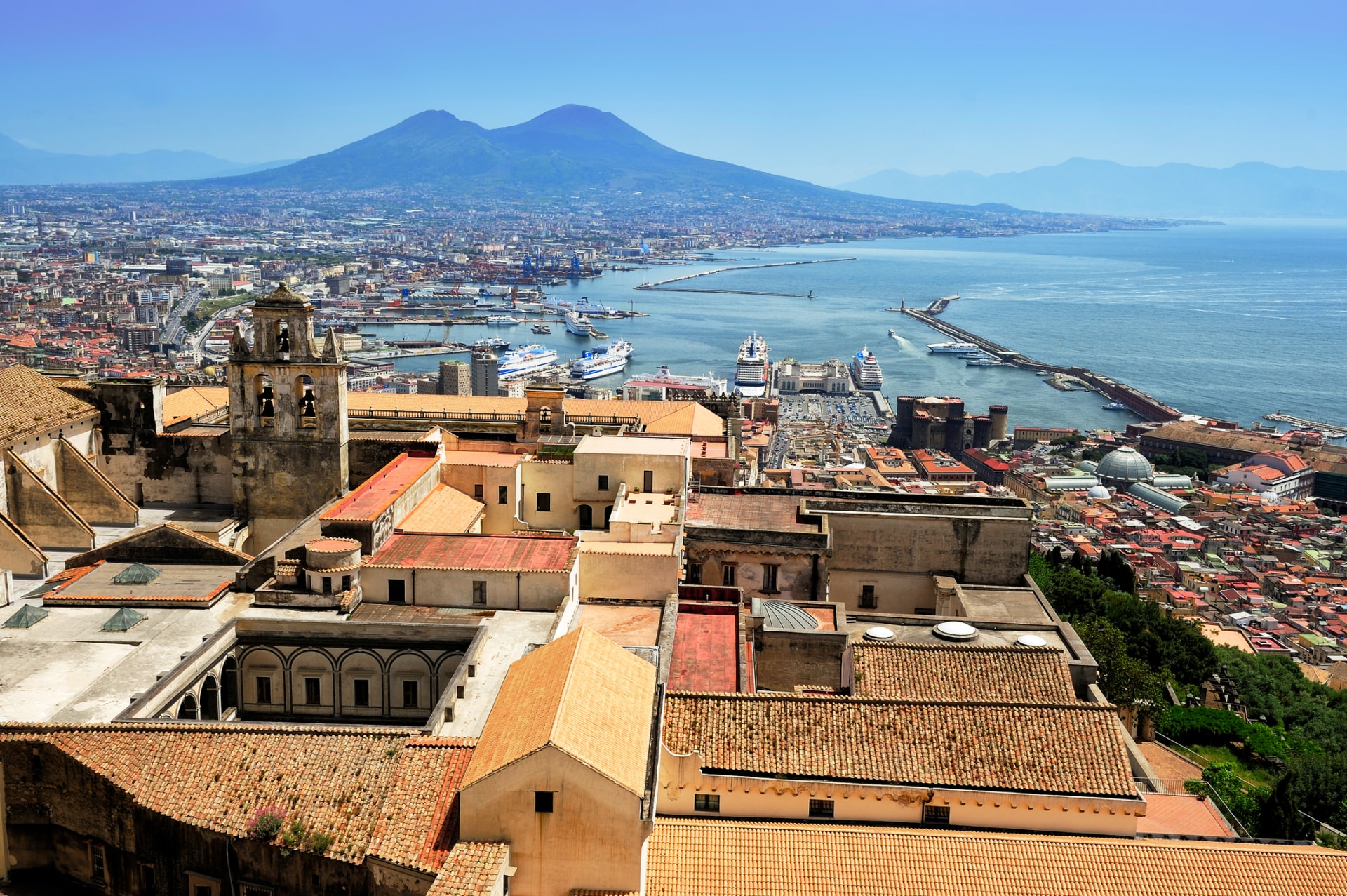 The humble pizza has been around for at least 1000 years. Naples (pictured) is regarded as the first place where pizza really became popular in the late 18th Century as the poor neighbourhoods used to add tomato to flat bread. This became a tourist attraction and people would travel to the poor areas to find the delicious local dish. There are now plenty of good pizzerias here to do taste tests in!
2. Bobotie, Cape Town, South Africa
Bobotie (or bobotjie) is a spiced mince meat dish and is baked with an egg mixture on top. It was originally an Indonesian dish modified slightly and brought to South Africa by the Dutch East India Company. It later became a favourite dish by the Cape Malay community. Try it in Cape Town in colourful Bo-Kaap, home to the Cape Malay people (pictured above).
3. Tapas, Barcelona, Spain
The delicious Spanish appetisers are now served in bars and restaurant the world over but originally the concept came from Andalusia, where sherry drinks used small pieces of meat or bread to cover their glasses between sips and stop flies getting in. I bet you didn't know that! The word Tapas comes from the Spanish verb tapar, 'to cover'. These days they can be hot or cold, basic or more sophisticated. Try some in Barcelona on the bustling Las Ramblas.
4. Bouillabaisse, Marseille, France
This traditional stew is at the beating heart of cuisine in this southern French port city. Originally it was cooked by fisherman who used the fish that they couldn't sell to make a fishy broth. Used with at least three fish - red rascasse (Scorpaena scorfa), sea robin (grondin) and European conger (congre), it can also include many other fish and even langoustine in a more high end version. Try it in Marseille near the port of course.
5. Steamed Dumplings, Shanghai, China
These delicious little delicacies are known as Xiaolongbao in Chinese. They are a steamed bun, normally steamed in a bamboo basket and filled with a soup flavoured with pork, crab meat or vegetables. They are especially known in Shanghai and Wuxi so you must taste them if you visit. They are so good that people fight over them, so watch out!