Originally discovered as the historical 'Bytown' in 1826, Ottawa is Canada's capital city. With rivers, canals and grand architecture to explore, a day in Ottawa is best spent seeing as many sights as you possibly can. Considered to be one of the best educated cities in Canada and having a high standard of living, this stunning metropolitan by the Ottawa River is considered to be one of the best places to live. So, what makes it one of the best places to visit? Read on to find out!
Rideau Canal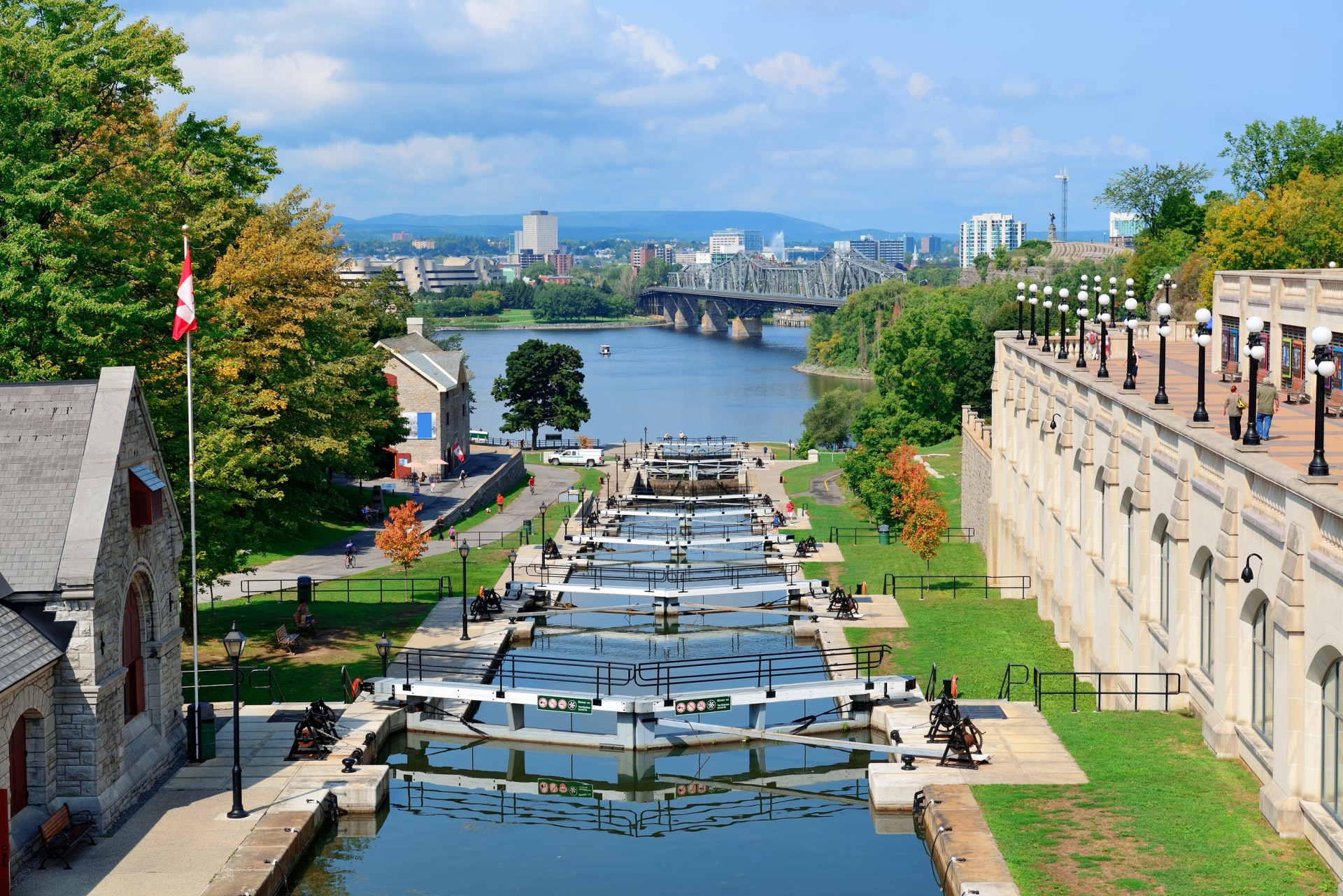 Rideau Canal is a journey into the rich historical culture of Ottawa; the original slackwater system and its locks and dams are still in their original, hand-made form. Ride in a kayak or canoe up the canal and discover the military past, see the national parks or many birds that live along the water's edge.
Bytown Museum
Built entirely from stone in the Georgian architectural style in 1827, the Bytown Museum was opened in 1917 as a place to showcase the artefacts from the city's early days as Bytown. Just the building alone is a marvel to behold; upon going inside you will discover how the Rideau Canal was built, as well as items that have been preserved as significant of the city's history.
Canada Science and Technology Museum
The aim of the Canada Science and Technology Museum is to present the scientifical transformations of Canada. Opened in 1967, it was the first museum to display interactive exhibits and is such a fun place to visit, regardless of age.
Notre-Dame Cathedral Basilica
The Notre-Dame Cathedral Basilica was built in a number of styles, ranging from neo-classical to neo-gothic, due to the time it took to construct, from 1832 to 1846. A statue of the first bishop, Joseph-Bruno Guigues stands at the southwest corner of the Basilica's grounds. Walk inside and you will find beautiful stained glass windows that are typical of the gothic era, as well as carved wooden structures and ornate statues depicting religious figures.
Confederation Square
As a National Historic Site of Canada, Confederation Square is surrounded by a number of significant buildings such as the Government Conference Centre, Central Post Office and National Arts Centre. Positioned in the centre of the square is the National War Memorial. This site is a must-visit as it is such a central area to all the important buildings, as well as a wonderful sight to behold in itself.
Mer Bleue Conservation Area
Translated as Blue Sea, the Mer Bleue Conservation Area is home to a myriad of wildlife such as beaver, spotted turtle and waterfowl. In the bog, you will find plants such as cotton grass, bog rosemary, blueberry bushes and black spruce. Walk across the boardwalk and have a panoramic view over most of the bog. If hiking takes your fancy, there are a couple of trails that follow the higher areas.
Parliament Hill
Parliament Hill is a highly significant site for history as well as a tourist location; situated on the southern banks of the Ottawa River. As the name suggests, it is home to the Parliament of Canada's buildings, although it was once an 18 century military base.
Beechwood Cemetery
Calling all taphophiles! Beechwood Cemetery is the largest cemetery in Ottawa, spreading across 160 acres. It is situated in a forest and has the graves of many significant Canadians, such as ex-Prime Minister Sir Robert Borden, Governer General Ramon Hnatyshyn and many military personnel.