Renowned the world over for its high couture fashion, impressive shopping malls and fine dining, as well as its ancient architecture and gorgeous canals, 24 hours in Milan in Italy, will leave you coming back time and again to bask in the beauty of the metropolis that seems to have it all.
Piazza del Duomo
Built in the 14 century, the Piazza del Duomo, or Cathedral Square, is the ornamental square that Milan Cathedral, the Royal Palace and Milan's impressive mall, Galleria Vittorio Emanuele II, stands on. It is one of the many outstanding examples of the architectural prowess that is present throughout Milan, bringing thousands of tourists every year who wish to marvel at its artistic qualities.
Milan Cathedral
Taking nearly 6 centuries to complete, from 1386 to 1858, Milan Cathedral is the largest cathedral in Italy and is dedicated to St Mary of the Nativity. Located in Piazza del Duomo, the cathedral is the seat of the Archbishop of Milan.
Galleria Vittorio Emanuele II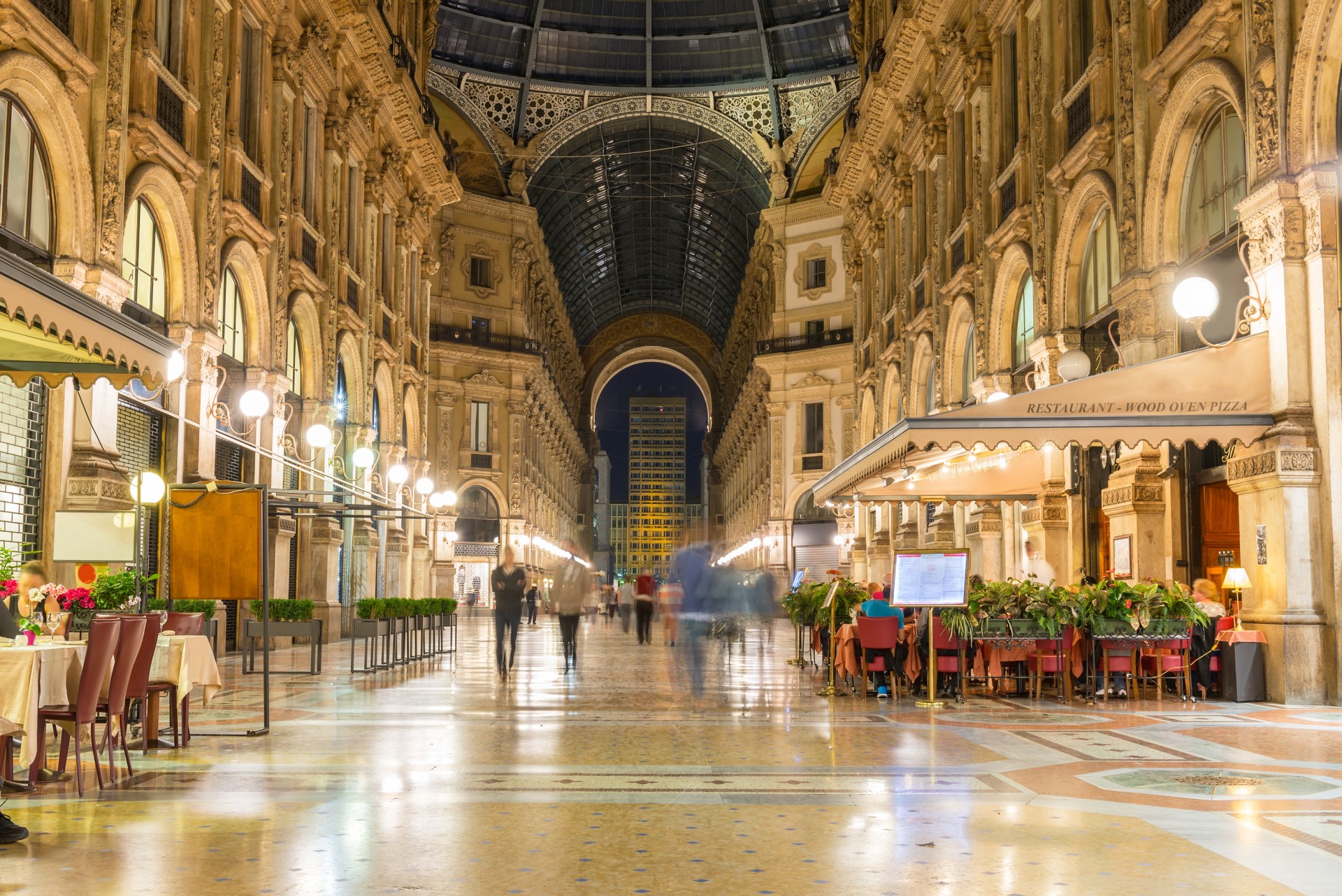 Galleria Vittorio Emanuele II simply cannot be missed out when visiting Milan; a four storey arcade decorated by a glass and cast iron roof, besides the majestic architecture, this building is one of the oldest shopping malls in the world. You will be able to shop to your heart's content, finding everything from big designer brands to fine dining, as well as viewing the four mosaics of the coat of arms for the three capital cities of Italy and the city of Milan.
Naviglio Grande
Joining the Ticino River, Naviglio Grande is a canal. When in Italy, visiting one of its many canals is a must, and this one won't disappoint – it is simply wonderful to see.
Pinacoteca de Brera
Featuring some of the finest Italian paintings, Pinacoteca di Brera, or Brera Art Gallery, is full of delights for the art connoisseur.
Porta Ticinese
A popular tourist attraction, Porta Ticinese is an old city gate that was re-built in the 19 century to replace its 16 century former self.
Bibliotheca Ambrosiana
The Bibliotheca Ambrosia is an ornate ancient library that boasts ornate architecture as well as ancient manuscripts from the monastery of Bobbio that date back to 1606.