7 Hidden Wonders That Will Wow You
We have all heard of the Great Pyramid of Giza and the Great Wall of China but what about the less widely known wonders that are out there? We've investigated and come up with our top seven.
1. Cano Cristales, Colombia
This breathtaking river of colour is found in the Serrania de la Macarena mountains in Colombia between September and November. The crystal clear water transforms into this a riot of colour because of the algae in the river. Seeing is believing!
2. Hillier Lake, Western Australia
This extraordinary pink lake looks particularly remarkable if you fly over it and is located in the Recherche Archipelago of Western Australia. It is thought that the colour is created by algae and salt in the water. The pink colour remains if you take water from the lake and weirdly is safe to drink. Anyone for pink lake cocktail?
3. Wulingyuan Quartzite Sandstone Pillars, Hunan Province, China
Like something straight out of a fairytale, this remarkable forest of towering pillars is in an area known as the Wulingyuan Scenic and Historic Interest Area . There are approximately 3,100 quartz sandstone pillars in the now protected UNESCO World Heritage Site. Rising up like giant sentinels, with some reaching 800 metres in height, this geological wonder was formed in ancient times when the area was an ocean floor.
4. The Plain of Jars, Laos
Often called the Stonehenge of South-East Asia, these ancient and mysterious stone jars are dotted across the plains of Xieng Khouang in their thousands, in over 90 different sites.
Thought to be burial jars dating from the Iron Age, they have been inaccessible until recent years because of the millions of unexploded US bombs in the region.
This is still one of the most dangerous archeological areas in the world.
5. Marble Caves, Patagonia, Chile
Formed over the last 6,200 years, the beautiful and striking Marble Caves of Lake General Carrera are definitely on our list. The lake itself is huge and is fed by glaciers, which give the water an eerie blue colour.
6. The Coloured Earth, Mauritius
Mauritius is home to the incredible natural wonder known as The Seven Coloured Earths, which was only discovered in the 1960s. These remarkable dunes are made up of seven different colours of sand, formed naturally through volcanic activity. However, it is still a puzzling phenomenon to scientists that the coloured sands will not mix together.
7. Spotted Lake of Osoyoos, British Columbia, Canada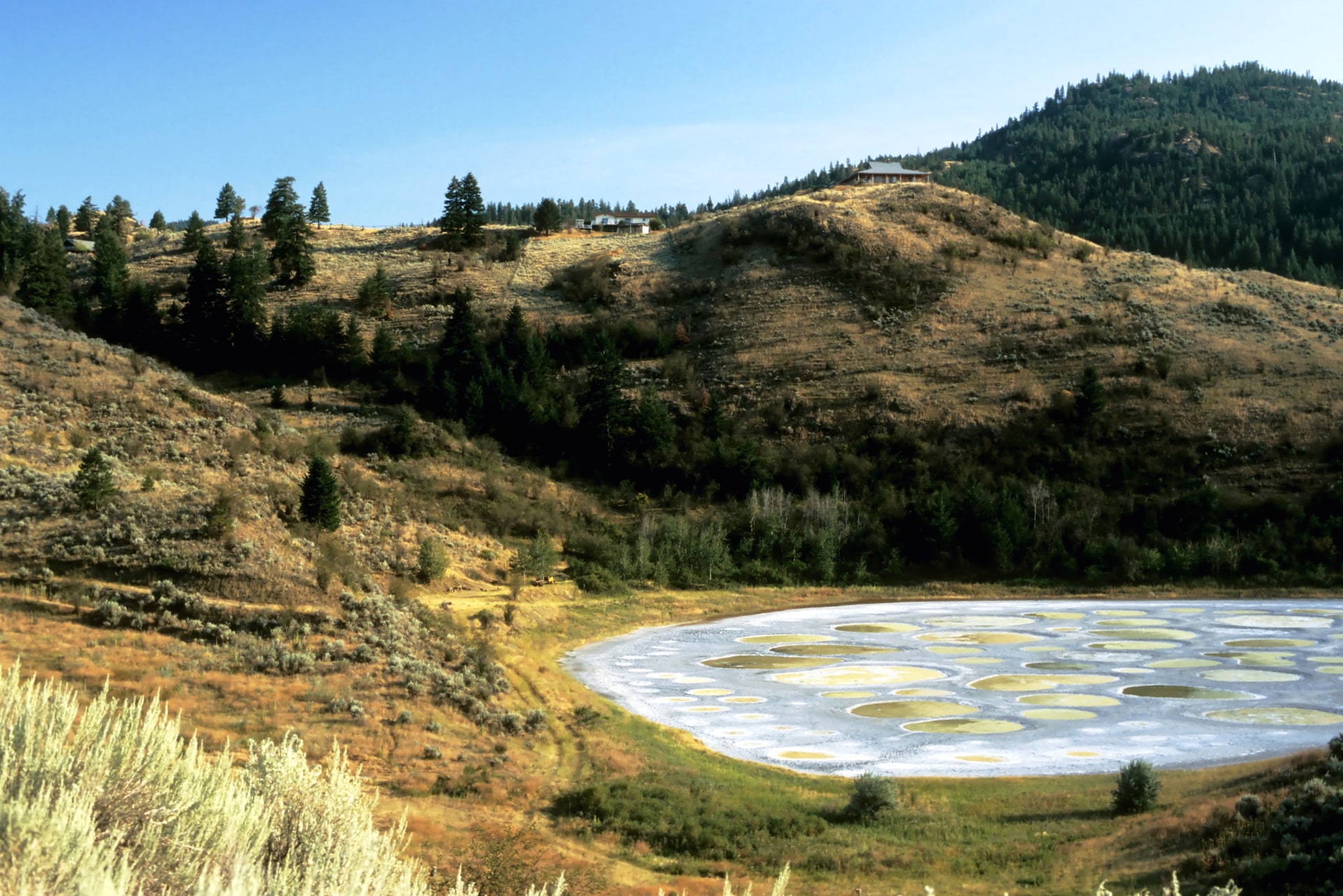 This enigmatic spotted lake is considered to be a sacred place and the lake's waters to have healing powers. It is located in Canada on private land now owned by First Nations, the indigenous people of Canada. The incredible spots are formed because of the high concentration of minerals in the lake and are a variety of colours including white, yellow, blue and green.