There are many stunning spots around the world with natural hot springs. You can take a dip into the therapeutic water or just appreciate the mesmerising beauty of these locations. Here are a few top places to explore.
1. Banff Upper Hot Springs, Canada
The famous waters of Banff upper hot springs were discovered in 1884 and are still a fantastic way to relax after a day of skiing or hiking. Located in the town of Banff, as part of the Banff national park, the springs have a beautiful alpine backdrop. The temperature of the water is kept between 37°C to 40°C and the water is naturally infused with minerals like sulfate, calcium, and magnesium.
2. Napa Valley, California, USA

Image: www.calistogaspa.com
Napa Valley is known for its world famous wineries but it also has some incredible hot springs. At Calistoga Spa Hot Springs hotel you can take a rejuvenating bath in one of their four heated pools. The temperature of the water in these mineral pools ranges from 26 °C to 40 °C . You can soak your body in the water and enjoy the scenic beauty of surrounding Mount St. Helena.
3. Myvatn Nature Baths, Iceland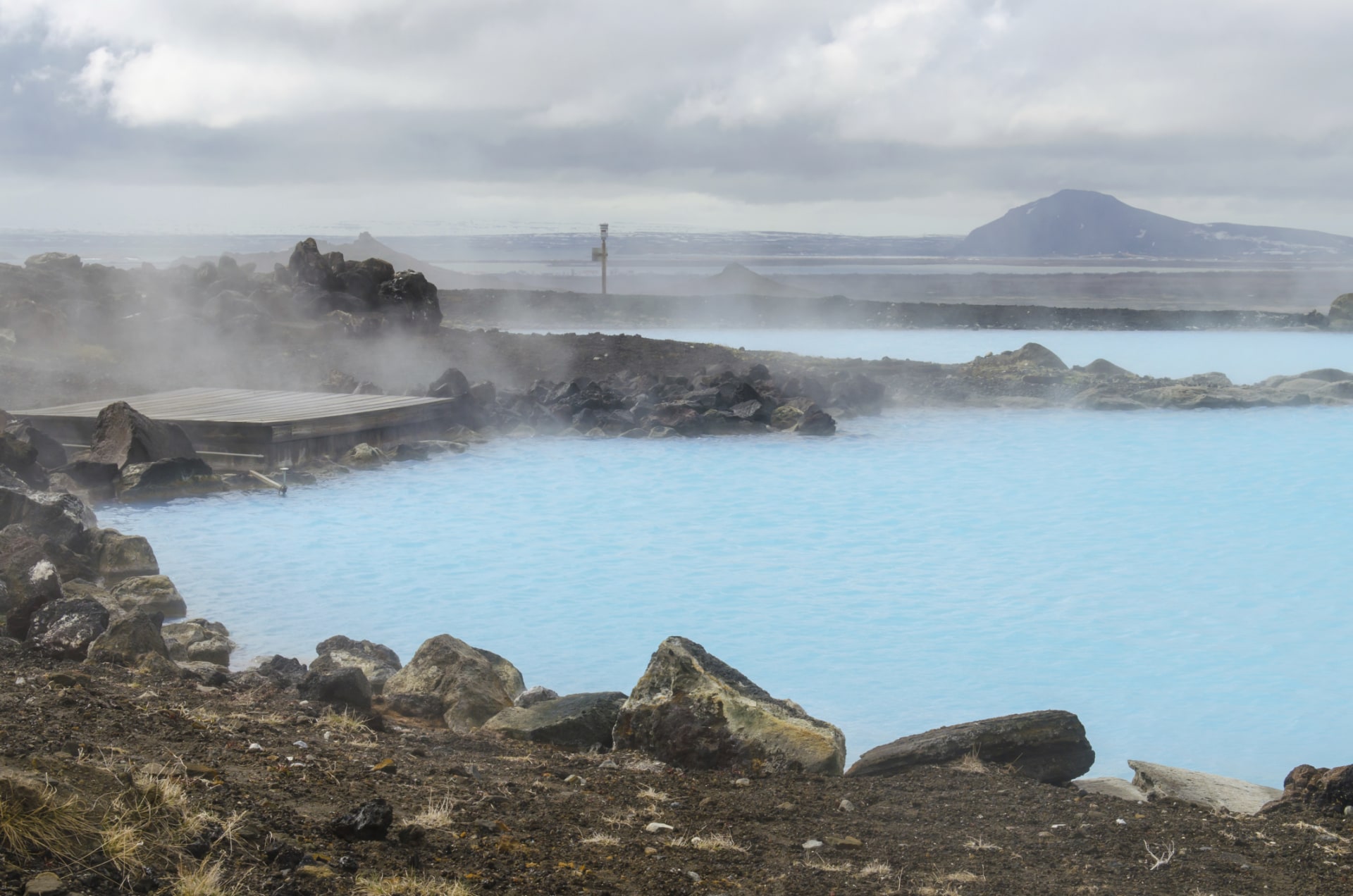 A mere 65 miles south of the Arctic Circle, Lake Myvatn is a wonder. Repeated volcanic eruption and seismic activities have created this hot spring. Enjoy the water on long summer days or during the dark winter you will feel equally enthralled. The landscape around the lake includes lava deposition, craters, caves and mountains. The spa remains open throughout the year.
4. Cascate Del Mulino, Tuscany, Italy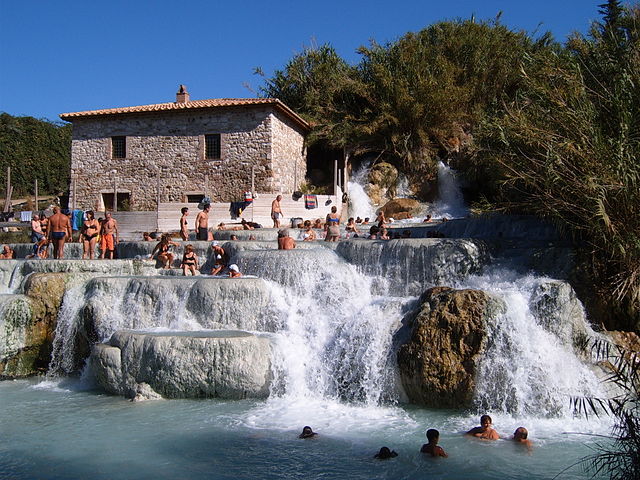 Image: Markus Bernet - Own work via Wikimedia Commons
Cascate Del Mulino is the most famous natural thermal water springs in southern Tuscany. It consists of several natural pools and the public can enjoy them for free throughout the year. Since Roman times the springs have been used to help skin, circulatory and digestive ailments. The therapeutic property of the water is still popular.
5. Arenal Hot Springs, Costa Rica
Due to volcanic activity, there are a good number of natural geothermal springs throughout this region. Warm and soothing, these warming waters energise visitors after they have spent the day exploring Arenal. Each hot spring is unique, some offer water slides, swim-up bars and others have both warm and cold pools.
6. Lava Hot Springs, Idaho, USA

Image: www.lavahotsprings.com
Idaho is not all about potatoes! The small town of Lava Hot Springs is famous for its geothermal springs, in fact there are many between Salt Lake City and Yellowstone National Park. The temperature of the water ranges from 102 degrees to 112 degrees and many activities have sprung up centering around the warm waters. You can enjoy the day horse riding, hiking, biking, skiing, or snowmobiling. At the end of the day, take a relaxing bath at the warm pool.
7. Ma'in Hot Springs, Jordan
Drive anywhere in the hills near the Dead Sea, you will see occasional green belts of vegetation growing across the sulfurous rocks. If you pay a little attention, you may hear the sound of underground water. There are several thermal springs below the surface.
Located 866 ft below sea level, this freshwater mineral spring offers a refreshing spa experience to visitors.
8. Yangbajing Geothermal Hotspring, Tibet, China

Image: www.tour-beijing.com
Did you know that hot springs can be at altitude? The Yangbajing Geothermal Hotsprings are one of the highest on earth at 4,500 metres above sea level. Located in Dangxiong County, 90km northwest of Lhasa city, they are surrounded by the stunning snowcapped Himalayas. Even when it is freezing in the winter in Tibet, the hot springs are still 30℃- 40℃.
These geothermal springs are natural wonders and popular destinations throughout the year, so make sure you reserve accommodation in advance. Most of these places have a luxury resort with their own warm pool facility. If you own a timeshare property, check out the options for exchanging your accommodation.
Let us know if you've been to any of these places and if there are others you would recommend by commenting below. Many thanks.