You've probably heard about Kolkata's famous Howrah Bridge and the Victoria Memorial, its tiger reserves and hundreds of temples, and even a good deal about its bustling population and crowded streets. However, the pride of eastern India has a lot more to offer.
If you still haven't visited this vibrant city, here are seven incredible facts that should get you packing your bags.
1. Where kindness resides
Kolkata is where Mother Teresa lived for most of her life and found her love for the underprivileged. Mother reached Kolkata at the tender age of 19 and founded the Missionaries of Charity in 1950, a religious community dedicated to helping the poor. Small wonder then that Kolkatans are known to be such warm people.
2. Shopping paradise
Did you know that people from across India visit Kolkata to shop, especially for weddings? The chaotic, larger-than-life Burrabazar market, also the city's financial hub, is a world of its own. It offers you nearly everything at unbelievable prices. You can easily get lost in the maze of shops and people, so make sure you tag along with a local!
3. Are you listening, nature lovers?
Where can you find the world's largest tree? In Kolkata, of course! The Botanical Gardens stretch over 109 hectares and are home to the Great Banyan Tree. The tree is a little forest in itself, so there are even vans to take you around it.
4. Foodie's delight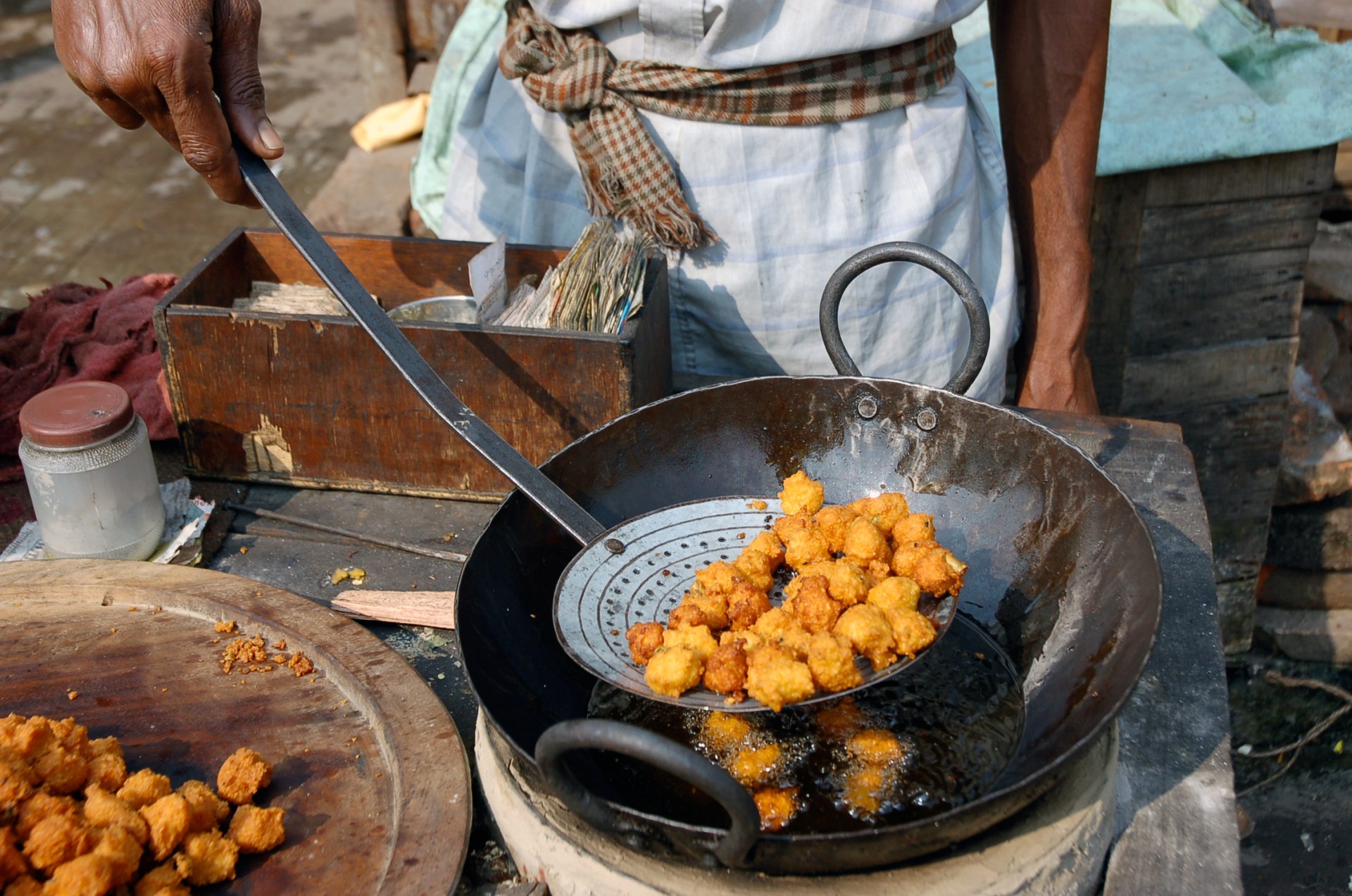 Kolkata's street food is some of the most authentic in India and there's something for everyone – from a quick snack to a full meal. From tangy puchkas and delectable jhal muri, to spicy rolls and lip-smacking chowmein and samosas, it's all there, right on the roads. Remember, it's all yours for only a dollar or two!
5. Mini China
Kolkata is home to thousands of Chinese migrants and is the only city in India to have its own little Chinatown. Take a visit to the Chinese temples within the lanes or wake up early to have a sumptuous Chinese breakfast. It is a mini China in Kolkata – makes sure you experience this part of the city.
6. A date with ghosts?
OK, this one is a bit eerie. A cemetery in Kolkata is also a tourist attraction! Of course, you're not expected to picnic there but dating back to late 1700's, the Park Street Cemetery is soaked in history. It holds curious-shaped tombs and graves of eminent people including Henry Vivian Louis Derozio and Charles Dickens' sons. That's India's graveyard tourism at its best.
7. A journey to remember
Have you seen a little train that runs through the streets here? That's a Kolkata tram. Run on electricity, the trams can ferry you across the city for as little as $0.10 a ride. Kolkata is the only city in India that runs trams so you certainly can't miss a ride on this rumbling machine. You will get to experience the city in slow motion.