Fascinating facts about Jamaica
When it comes to holiday destinations, Jamaica has a lot to offer. Beautiful weather, glistening golden beaches, exciting outdoor activities and a rich history. To show our appreciation for this Caribbean island nation, we've compiled a list of 7 fascinating facts. Enjoy!
1. Bob Marley Museum
If you are a huge fan of Bob Marley and reggae then where better to visit than the country where it all began? Make sure your head to the Bob Marley Museum in Kingston, the place that Marley once called home and recorded some of his most famous songs. The museum offers a fascinating insight into the late reggae star. www.bobmarleymuseum.com
2. Mouth-watering food
As a nation, Jamaica is home to some delicious food. Apart from the well-known and incredibly tasty jerk chicken, check out the Jamaican patty, a reworking of the English pasty, the delightfully tasting ackee and saltfish as well as rice and peas – a dish which may sound plain yet is anything but. It is guaranteed that when you leave Jamaica, you will definitely leave well fed!
3. Strawberry Hill
Jamaica is home to Strawberry Hill, a spa resort 3,100 ft up in the Blue Mountains where you can be pampered to your heart's content. The view of the Kingston landscape isn't too bad either. One tip before you do head up to Strawberry Hill: it can get relatively chilly in the evenings, so make sure you come prepared. www.strawberryhillhotel.com
4. Waterfalls galore
When it comes to waterfalls, Jamaica has several stunning cascades including Reach Falls in Portland and Dunns River Falls. Don't just take our word for it though, check them out for yourselves. www.dunnsriverfallsja.com
5. More than just a spa
Not only are the Blue Mountains home to a relaxing spa, they are also home to a national park that can help reawaken your sense of adventure. If you are serious about hiking, then why not test yourself by taking a trail here, where the peak of the range rises to an altitude of 7,402 ft - for the adventurers out there!
6. Anyone for a spot of golf?
If you fancy playing golf whilst in Jamaica, head four miles northeast of Montego Bay to White Witch Golf Course. Widely regarded as one the finest golf courses that the Caribbean has to offer, this 18 hole course has unrivalled views of the Caribbean Sea.
www.whitewitchgolf.com
7. Mystic Mountain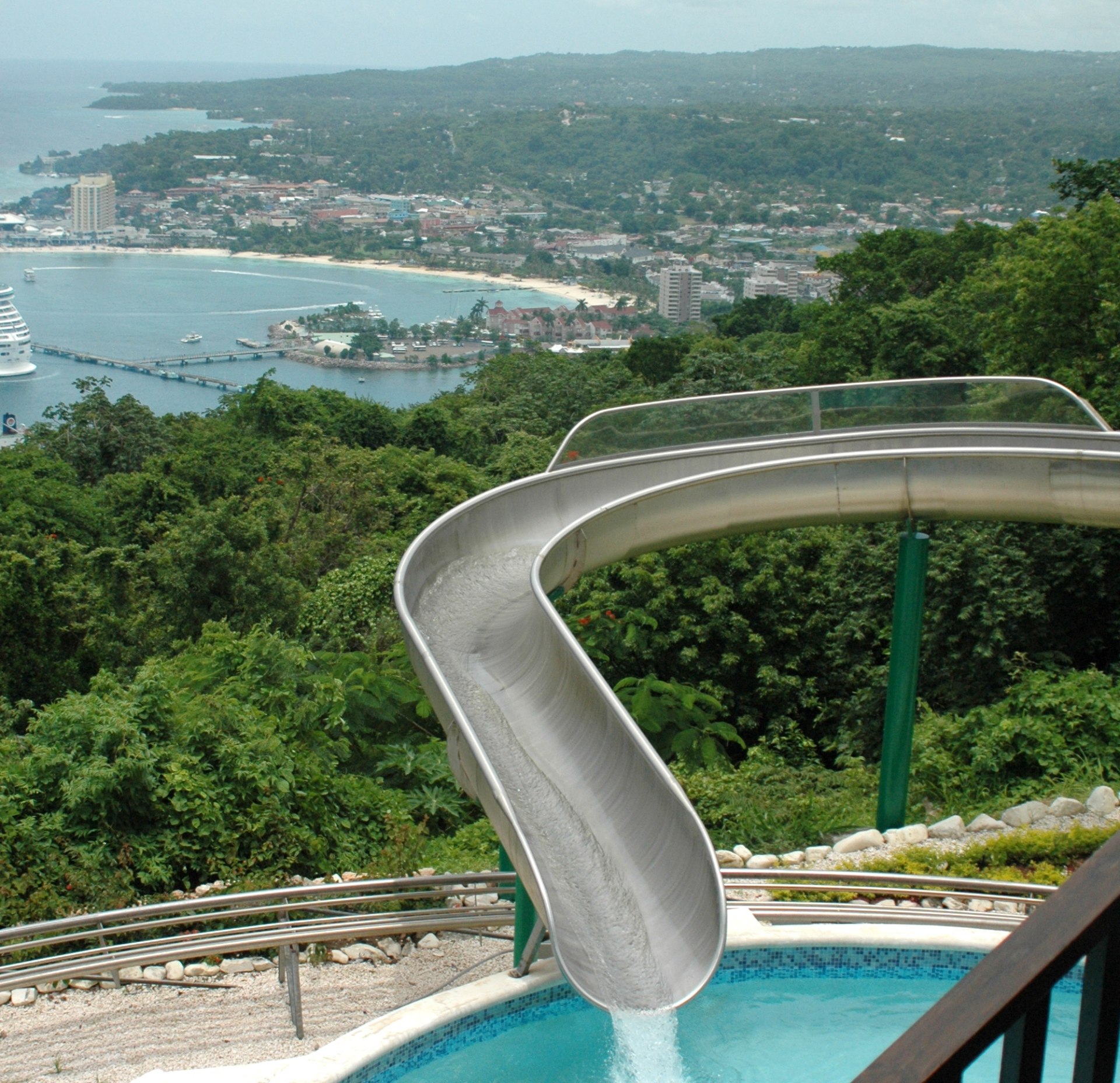 Located in Ocho Rios, you are literally spoilt for choice when it comes to activities at top attraction, Mystic Mountain. Bird watching? Check. Zip lining? Check. Feel like recreating hit film 'Cool Runnings' and go bobsledding? You can do just that! www.mysticridgejamaica.com/activities