It is no surprise that in a nation with a population descended from Vikings, adrenaline pumping exploits are so popular. Reykjavík serves as base camp for Iceland's outdoor adventures, making it possible to enjoy multiple activities in one day.
Here is my top list of must-do activities for thrill seekers out there.
1. Volcanoes
Iceland is a land sculpted by volcanic eruptions and is the most volcanically active place on the planet. The Snæfellsjökull volcano was the setting for the entrance to middle earth in Jules Verne's book, Journey to the Centre of the Earth. You can fashion your own journey with an afternoon of caving at Thrihnukagigur, a now extinct volcano, and the only place in the world where you can explore the inside of a magma chamber.
Legend has it that fewer people have visited Thrihnukagigur than have climbed Everest. After descending 120 meters, you will be treated to the, naturally occurring, cornucopia of colors that decorate the lava fissures and stalactites.
2. Up, up and away
For a bird's eye view of Iceland's landscape, take to the air with a helicopter ride and join the elite few who can say they've landed on the rim of a volcano crater or on top of a glacier. For a vertical adventure, grab an ice pick and tow the line for a glacier hike. Heli-skiing provides the ultimate challenge for skilled skiers and adrenaline junkies.
3. Sled-tastic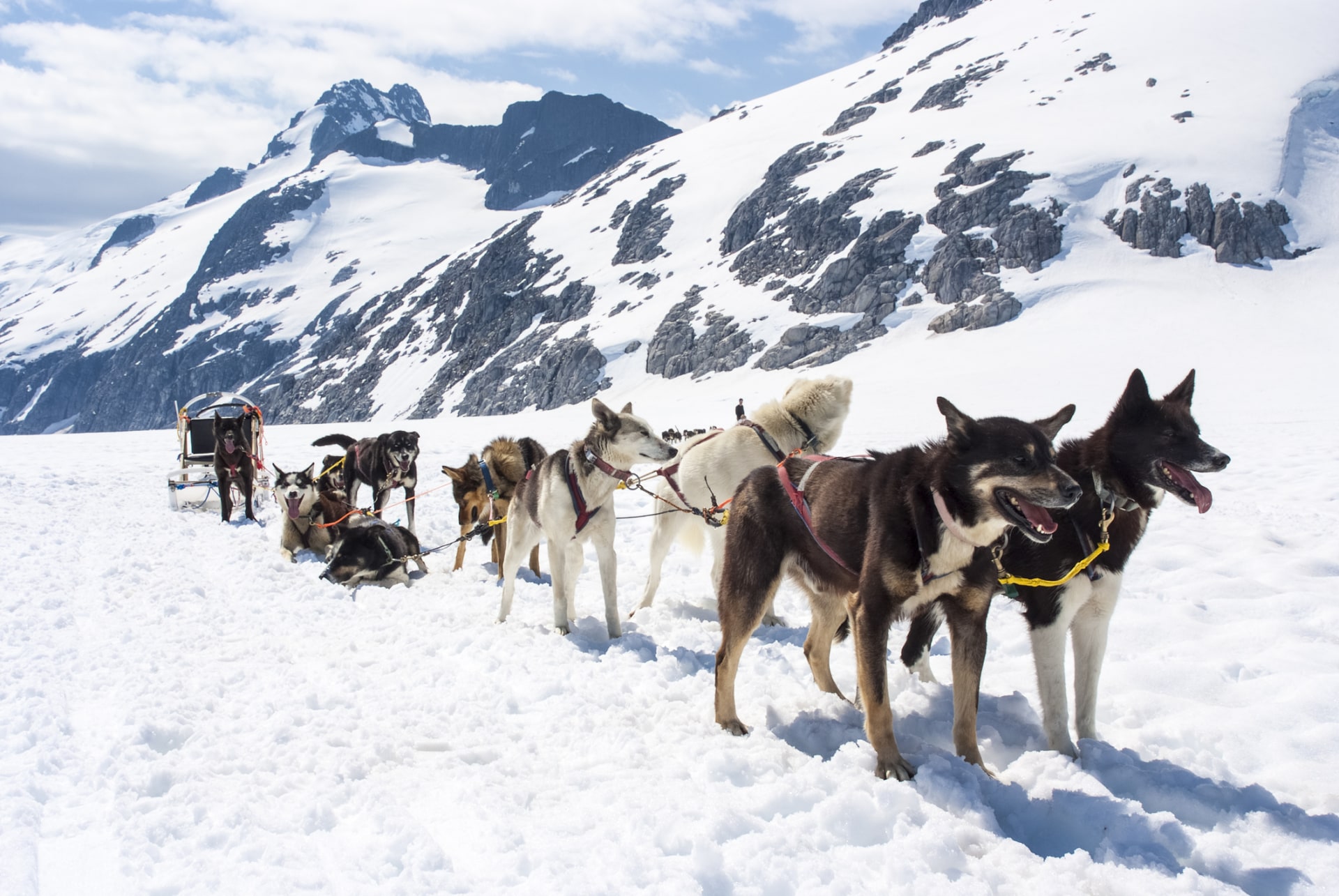 Dog sledding offers an environmentally friendly way to see the countryside. You become an active participant as you suit up in special jumpsuits and help harness your sled team. If you're lucky, your team may include Demon and Einstein, two huskies who starred along side Angelina Jolie in Laura Croft: Tomb Raider.
4. Famous horses
Equestrian lovers will be drawn to Iceland's world famous horses. Every horse is a purebred descendant from the line of Viking horses imported into Iceland during the settlement period. In 982 A.D. Iceland enacted a law banning the importation of horses, when Europe was experiencing the Black Plague. Those days have long since passed but Iceland has preserved this law to ensure the pure lineage of its horses.There are many fantastic riding tours available throughout the year.
5. Dream diving
The Silfra Ravine straddles the European and North American continental divide and provides a pristine scuba diving spot. With excellent visibility, lava fissures, and colorful underwater rainbows, it is considered to be one of the world's best fresh water diving sites.
Over, under, on it, how you experience Iceland, is up to you. Whatever your passion, you will not soon forget your Icelandic adventures. For more information on Iceland please go to www.iceland.is and remember to post your top tips and photos on the destination pages of WAYN. Happy travels!