Estonia's sparkling secrets
Estonia, the tiny nation on the Baltic Sea, is known for having one of the best preserved medieval towns in Europe, in its capital, Tallinn. Did you also know that it has over 1500 islands and is a dream place for hiking? Here are the highlights - enjoy!
1. The Islands
Beautiful, unspoilt and tranquil, with over 1500 islands, they are a wonderful place to escape. In the summer the beaches are popular, with city dwellers coming to the biggest island Saaremaa to relax. It also has an impressive castle (pictured above) in its small capital, Kuressaare, if you are fond of all things medieval.
Saaremaa and the island of Hiiumaa both have airports so are easily connected to Tallinn. Another popular island, Ruhnu, is also know as having one of the most stunning beaches in Europe. Read more about these wonderful islands here.
2. The great outdoors
Beach life - The summertime, when there can be up to 19 hours of daylight, is the perfect opportunity to go to Estonia's beaches. Its most popular summer hotspot in July and August is Pärnu. For anyone looking for peace and tranquility there are unspoilt beaches all around the coastline, including Tolia and Kaberneeme.
Hiking - There are also plenty of fantastic trails for hikers - as did you know that 50% of Estonia is actually forest? You can also go bog hiking in Soomaa, which scooped the award for 'undiscovered treasures of Estonia's few years ago. For more hiking options please click here.
Wildlife - The wealth of wildlife is incredible including moose, wild boars, bears and beavers, which were successfully reintroduced here. You can also try bird watching as there are a huge amount of rare wild birds or maybe you prefer canoeing or cycling? There is something for everyone!
Snow time - Remember there is lots of snow in the winter, which makes it a picture postcard place as well as a great place for skiing, sledging and ice-skating in January and February!
3. The history and culture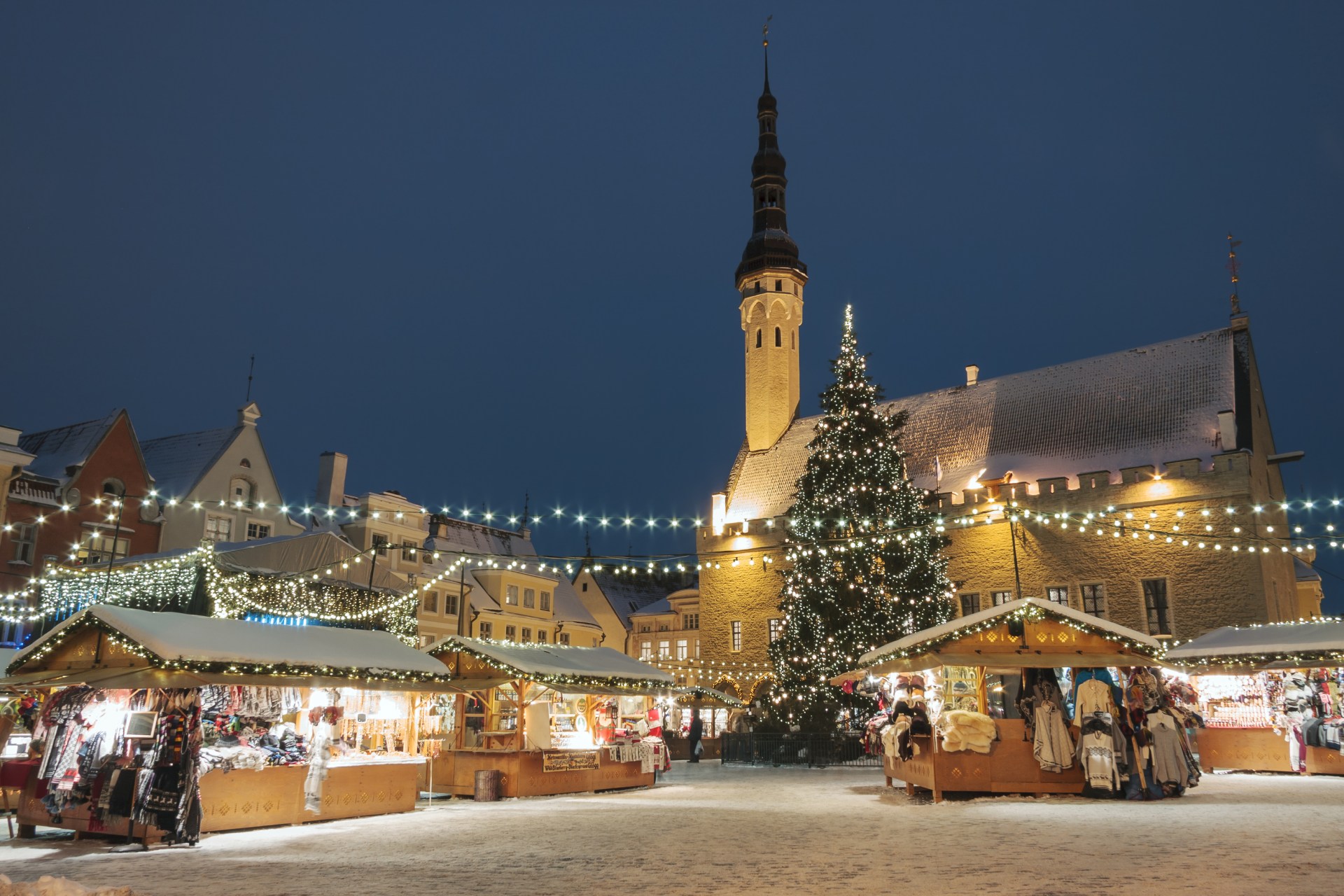 Estonia is a fascinating place for anyone who loves culture and history, with influences on its architecture coming from its many rulers over the centuries.
Tallinn is Estonia's famous hallmark, with its stunning medieval town in this capital city a UNESCO listed world heritage site. This charming place has a wonderful magic about it, a cafe culture, many galleries and pretty shops. As winter approaches, the city takes on some sparkling cheer with the Christmas markets, from late November to early January. Please go to www.christmasmarket.ee for more details. Did you know it was also the European capital of culture in 2011?
Tartu, is Estonia's second largest city and is a university town, it's also a place worth visiting with impressive architecture and is slightly off the normal tourist trail. Tartu Jaani (St. John's) Church is a must-see here.
Estonia is an easy place to get to these days and also an easy place to get around, so what are you waiting for? There is so much to explore, whatever time of year you choose.
Have you been here or are planning a trip? Let us know here at WAYN and post your photos up here! For more information please go to www.visitestonia.com