Discovering the historic capital of Zagreb
Zagreb is the capital city of Croatia and it is a place full of history and culture. With so much history, there is definitely a lot of places for you to explore and become one with. Discover this beautiful city with us below.
1. Immerse yourself in the history of Zagreb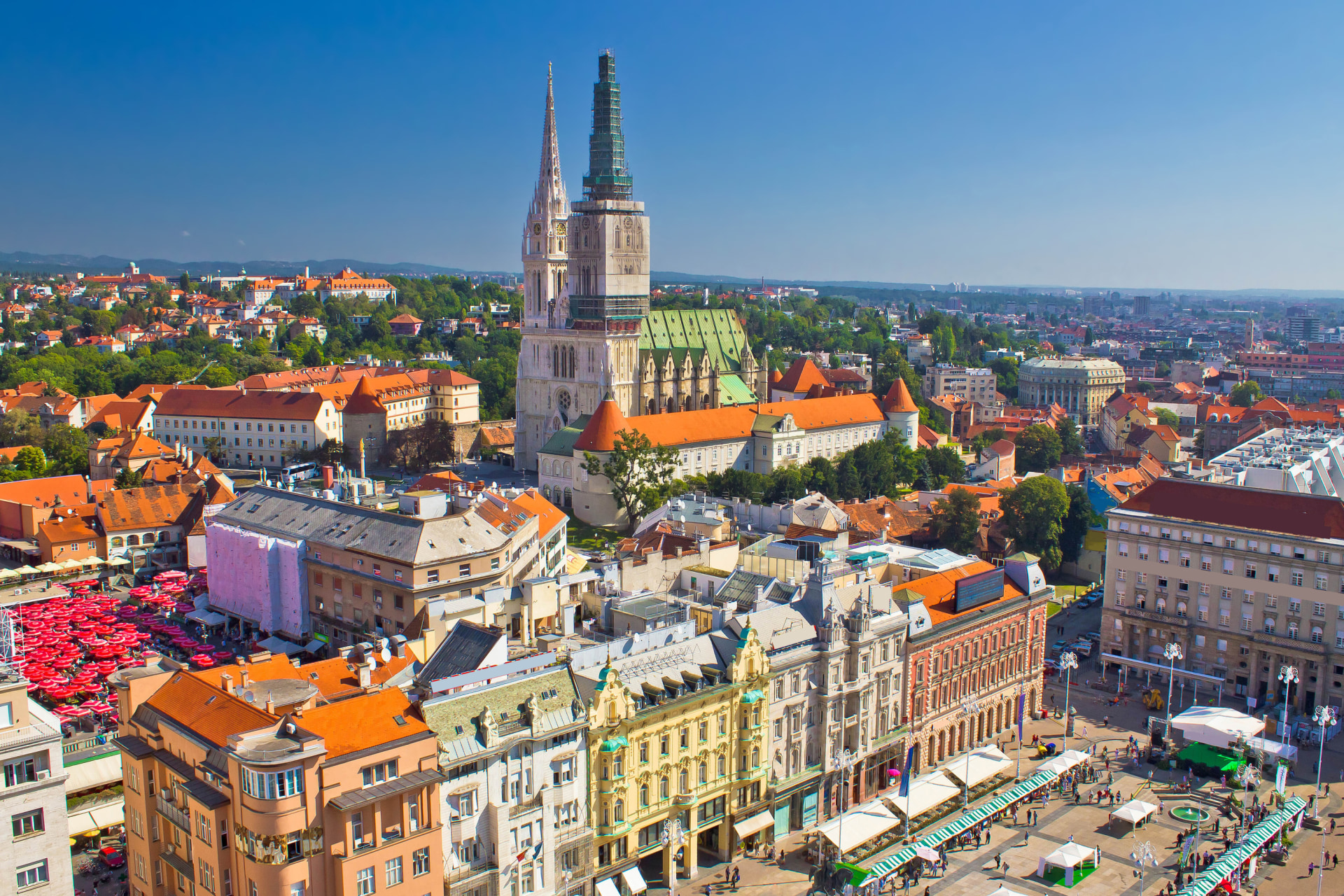 What is a better way to discover the beauty of Croatia's capital city than by going on a walking tour? This guided tour takes you on a historic journey through the streets of Zagreb. Discover the history and many wonders of this beautiful city.
2. Get the best bird's eye view
Located in the capital square, the Zagreb eye observation is a skyscraper building with a view to die for. Venture up to the observation deck which is on the 16th floor for a breath-taking 360° view of the city. While you are there don't forget to snap some pictures for memories sake.
3. The enchantments of the water
Head to the beautiful Plitvice Lakes National Park where many visitors go every year to see the beautiful and captivating lakes and waterfalls. Enjoy a day with nature, where you can explore and fall in love with the greenery all over again.
4. Automobile Museum – Ferdinand Budicki
This is a place where all motor lovers will fall in love with; a place where you can see displays of the many vintage vehicles such as cars, motorcycles and even bicycles. Not only are there displays, you can also feast your eyes in the changes of the Croatian automobiles over time through photos and videos located all around the museum.
5. Relax in the Park of Zagreb
Maksimir Park is probably the biggest park in Zagreb. Today you can see the likes of a zoological garden, featuring lots of wildlife and floras. This park is a much protected landmark of Zagreb, just like how London is protective of Regent's Park.
6. For all you artsy lovers!
The Art Pavilion is home to numerous local and international artists. This building with its unique yellow exterior is full of culture, art and designs; it is every artist's favourite place to be. To this date, there has been over 700 exhibitions held for the world to see and marvel over. Why not take a trip to the art pavilion and see what the artist in you will tell you about each artwork on display?
7. A Peaceful getaway
Do you want to relax and get away from the busy city lifestyle? Look no further than Medvednica Mountain, where you can find mountain lodges and Medvedgrad Castle located in Sljeme. This place is perfect for hiking and skiing in the winter, with its peaceful atmosphere and fresh air, it's definitely the place for you to rejuvenate yourself.