San Marino is one of the oldest and smallest countries in the world, but will leave an everlasting memory of fun and adventure for everyone that visits. Take a trip to San Marino and create memories that will last a lifetime.
1. Basilica di San Marino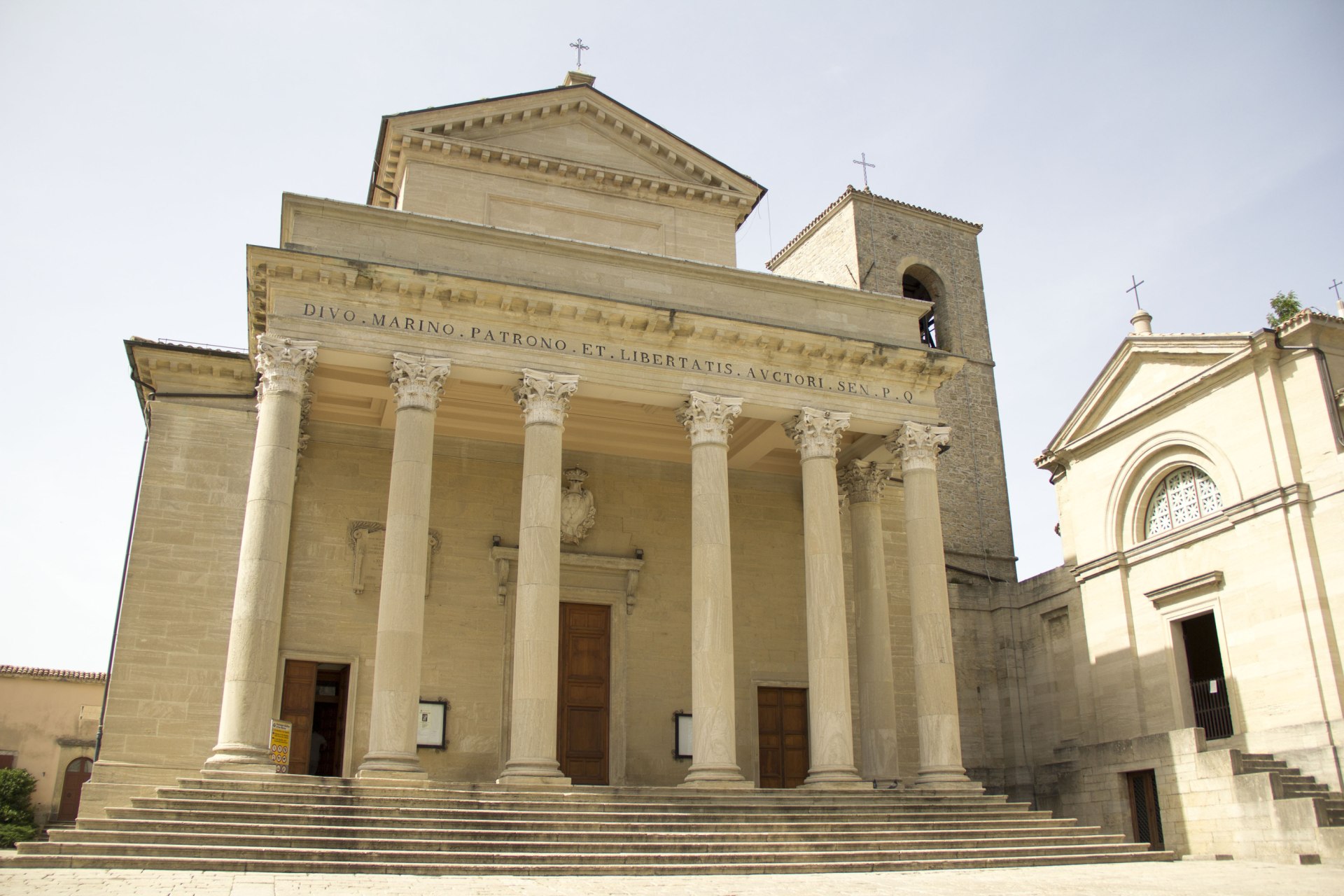 Located in the Republic of San Marino, this is the main church of the city. Built in 1836 with a neo-classical architectural style, there is a lot to see and be in awe of starting from the design, to the interior. Visitors can explore some of the remains of San Marino here as well as spectacular views of its surroundings.
2. St. Francis Museum
This is the place for art and culture lovers. This museum is a part of the Franciscan monastery and houses fascinating art pieces dating back to the 14 century. Apart from art pieces you can also find paintings, art sculptures and professional photography on display here.
3. Coin and Stamp Museum
If you love the history of stamps and coins, then this is the place for you. The coin and stamp museum is also known as Museo Filatelico e Numismatico and is located in Borgo Maggiore in San Marino. They have a vast collection of stamps and coins that were issued in the 18 century. Go through a bit of history here and see how things have changed since then.
4. The Three Towers of San Marino
The three towers are located on the peaks of Mount Titano. With the most spectacular views ever overlooking San Marino, how else can you take in the beauty of this country in one go? Visitors are only able to visit 2 of the three towers, and they are Guaita which is the oldest one and Cesta.
5. Palazzo Pubblico
Also known as the Government palace, this neo-gothic structure overlooks the astonishing countryside and the Piazza del Liberta. As the palace is located close to many attractions in San Marino city, tourists can visit the Palace and other sites in a couple of hours or even in a day.
6. Tannino Wine Bar
For a place to enjoy good food and pair it with good wine, head to Tannino wine bar where they offer good food, cakes and wines for you to feast on. The interior of Tannino gives off a relaxed feel and is the perfect place for you to unwind after a day of adventure and exploring.
7. Changing of the Guard
If you love traditions, then you should head to the Government palace (Palazzo Pubblico) at 8:30am and 6:30pm for the changing of the guards, which should not be missed. Watch the performance and see the intricate ways they change guards, you may even be lucky enough to even get a picture with the guards after the change has commenced.