Coolest castles in the world
Castles are places of legend and fairytales, ancient battles and the home of royalty past. Visiting a castle is like stepping back in time and we have found a top selection for you to visit!
1. Castle Frankenstein, Darmstadt, Germany
Mary Shelley's famous novel Frankenstein is said to have been influenced by this castle of the same name. It came into existence in the 13 Century, thanks to the work of Lord Konrad II Reiz von Breuberg, the original Frankenstein. Castle Frankenstein is also home to one of the largest Halloween festivals in Europe, which is a fitting spectacle in a ruined castle with such a spooky association!
2. Windsor Castle, Windsor, England
Renowned as the largest occupied castle in the world, this is a grand and historic place, dating back nearly 1000 years and is one of the Queen's official royal residences. It is used for state occasions as well as Her Majesty's weekend home. If you visit you will see the incredible State Apartments, the Royal Collection of artwork, Queen Mary's Doll's House and St George's Chapel. Don't miss the changing of the guard, which happens when the Queen is in residence. More information can be found here.
3. Prague Castle, Prague, Czech Republic
Ranked as the largest ancient castle in the world by the Guinness Book of Records at almost 70,000 m², this castle has stood at the heart of Prague since the 9 Century. It is a UNESCO World Heritage site and has undergone many additions and renovations over time. It was once home to the Kings of Bohemia and is now the location of the President's office. See further information at www.praguewelcome.cz
4. Neuschwanstein Castle, Schwangau, Germany
Like something out of a fairytale, the reclusive king of Bavaria, Ludwig II, built his fantasy kingdom in 1869. Since his death in 1886 it has been open to the public and well over 60 million people have poured into Neuschwanstein to marvel at the Bavarian delights it has to offer. It inspired the majestic castle in Walt Disney's film Sleeping Beauty as well as appearing in a number of other films.
5. Hearst Castle,

California

,

USA
The publishing tycoon William Randolph Hearst made his dream come true by building this opulent mansion, after being inspired by the castles of Europe. With beautiful sea views on the California coast it became a celebrity hotspot in the 1920s and 30s, when Hearst hosted parties for Hollywood's rich and famous. It is now a national landmark and is open to the public.
6. Bran Castle, Bran, Transylvania, Romania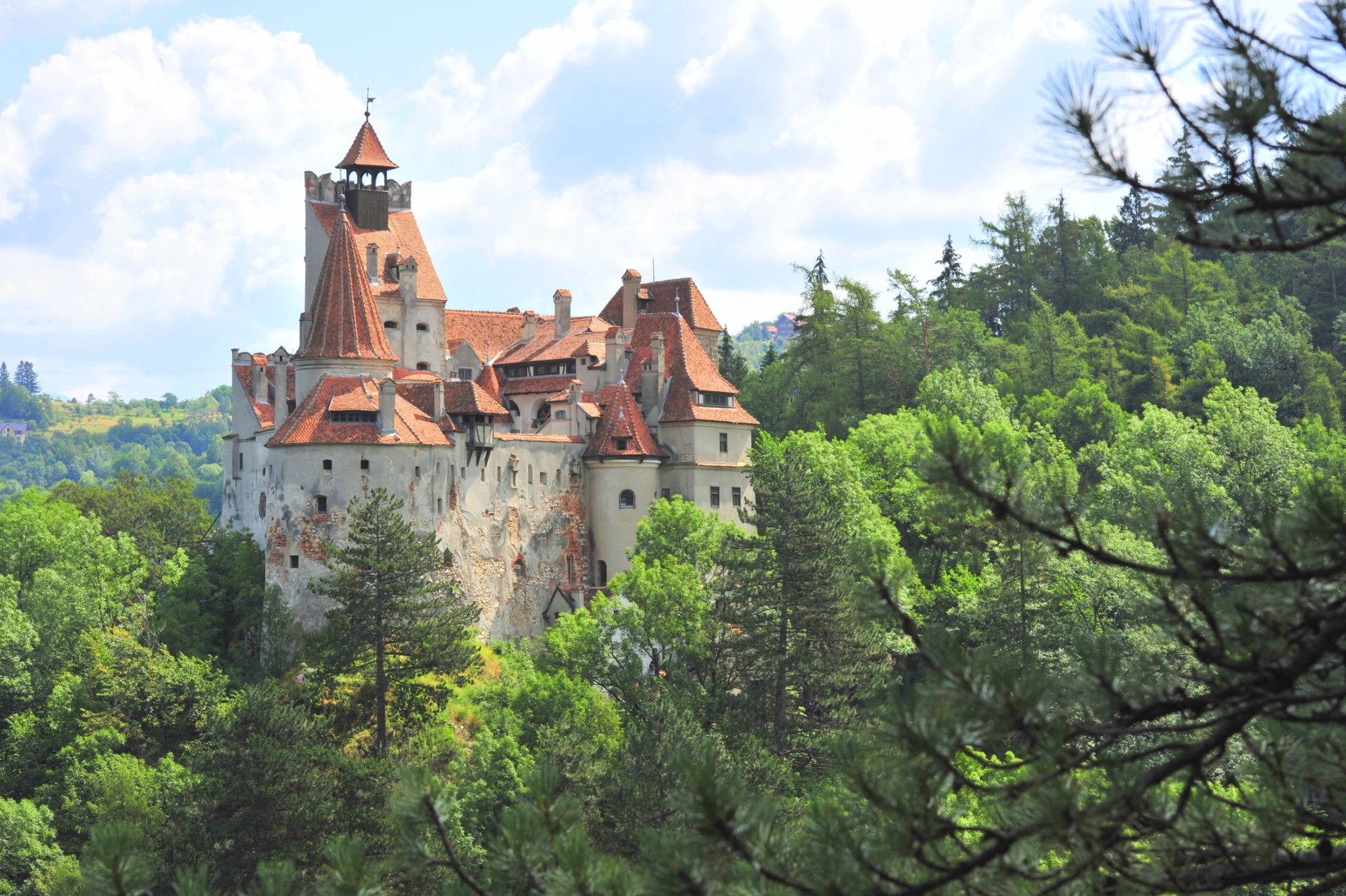 This famous fortification dates back to medieval times and is believed to be the basis of the castle in Bram Stoker's top selling novel Dracula, in 1897. It is now a top tourist attraction. Let your imagination run wild! Find further details at www.bran-castle.com
7. Himeji castle, Hyogo, Japan
Known as White Heron Castle, Himeji is an ancient and wonderful example of traditional Japanese architecture. This castle is considered to be one of the three best castles in Japan, alongside Matsumoto and Kumamoto castle.