Chile - a land of adventure
There are some astonishing natural wonders to see in Chile, squeezed between the Pacific coast and the Andes. Have you ever wanted to visit? These are the highlights that you can't miss.
1. Torres del Paine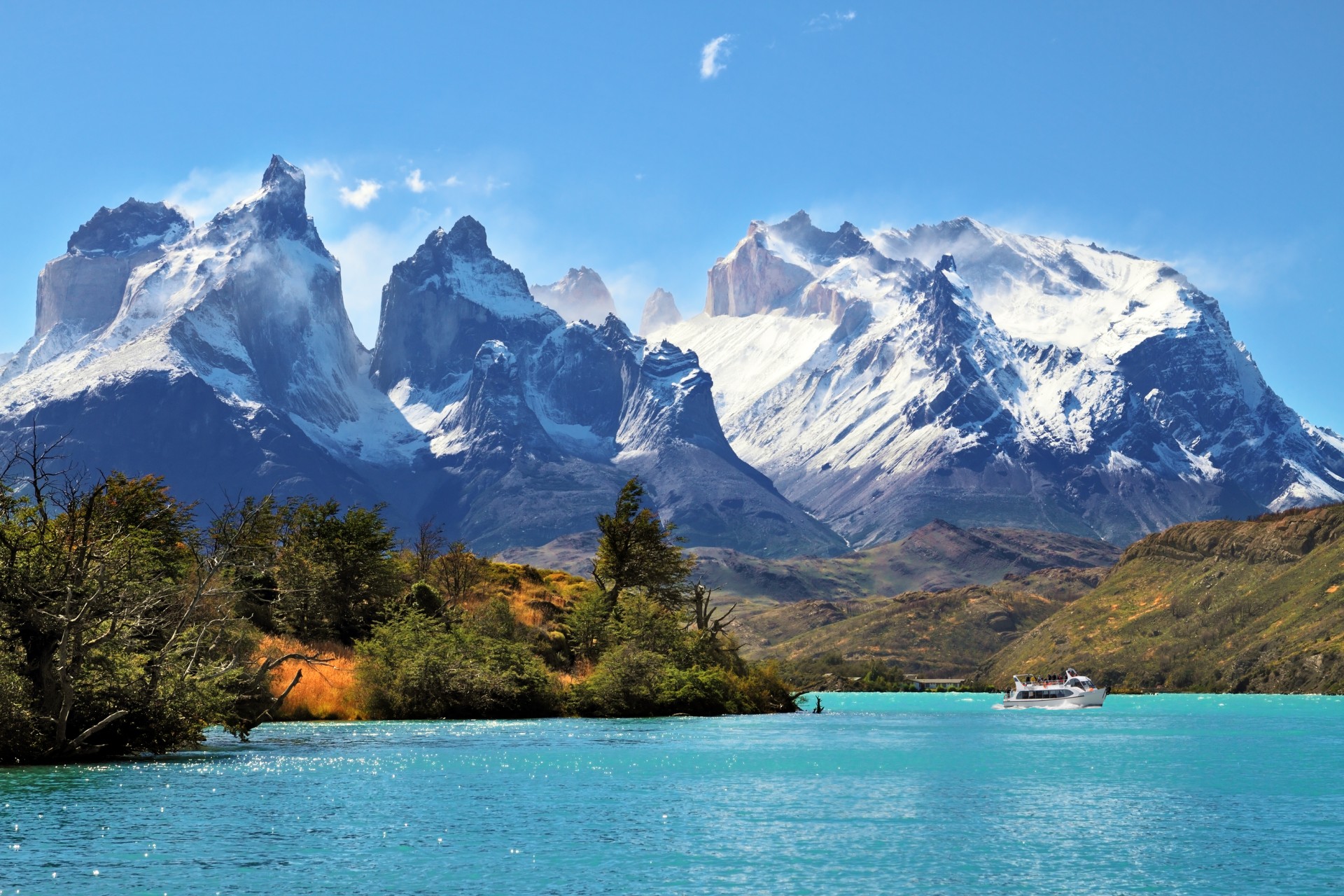 The jewel in Chile's crown is this awe-inspiring national park in the south of the country and is a huge draw for visitors. It is easy to see why - with beautiful scenery, incredible hikes and unspoilt surroundings. You can even climb the granite towers that give the park its name.
2. Southern fjords
In the wild and spectacular landscape of Southern Chile, in the area of Aysén, boat cruises are a popular option. They give visitors the chance to see first hand the amazing blue-ice glaciers and vast forests in this region.
3. San Rafael Glacier
The largest and most famous glaciers are San Quintin and San Rafael, so take an adventurous boat cruise (or plane ride) in the Laguna San Rafael National Park to these amazing giants.
4. Atacama Desert
In the north of Chile is the Atacama Desert, the world's driest desert, and offers visitors many breathtaking views and geothermal activity, including the El Tatio geysers. The geothermic field is 4,300 metres above sea level and offers some spectacular sunrise displays.
5. Atacama Salt Flat and Chaxa Lagoon
In this region is the much photographed and iconic Atacama Salt Flat and the Chaxa Lagoon, home to flamingoes and other important bird species.
6. Valle de la Luna (Valley of the Moon)
More must-see places in the Atacama Desert are the Valle de la Luna and Valle de la Muerte - remember that you'll get the most stunning photographs if you go at sunset.
7. Star gazing in Northern Chile
With some of the best skies for stargazing anywhere in the southern hemisphere, it is worth taking time to visit a top spot for watching the stars, such as Elqui Valley's Cerro Mamalluca observatory.