Cartagena is a captivating colonial port city situated on the edge of the Caribbean Sea in Colombia. Once the crown of the Spanish empire, Cartagena invites visitors to wander its streets and explore its rich history. Here are my top tips if you plan to go there.
1. The Old Town
To obtain a Love in the Time of Cholera vibe, a stay in the Old Town is a must. It is here where former colonial mansions have been transformed into charming B&Bs.
A walk on Las Murallas, the thick stonewalls that encircle the Old Town and once served to fortify this former colonial outpost from would be invaders, is a popular activity for locals and tourists alike. Should you find yourself on Las Murallas near sunset, snag a seat for sundowners at Café del Mar, an outdoor bar overlooking the Caribbean Sea.
2. History & Culture
The city is blessed with historical and culturally significant sights. Castillo de San Felipe de Barajas, a former fortress that reminds visitors of Cartagena's once strategic position in the Spanish empire, takes top billing. Convento de La Popa, a convent perched atop the City's highest hill affords a spectacular vantage point of the City below.
Convento de San Pedro Claver and Iglesia de San Pedro Claver pay homage to the Spanish monk Pedro Claver who ministered to the slaves during the 1600s. Art aficionados will enjoy the Museo de Arte Moderno, which provides an introduction to Colombian modern art.
3. Colourful buses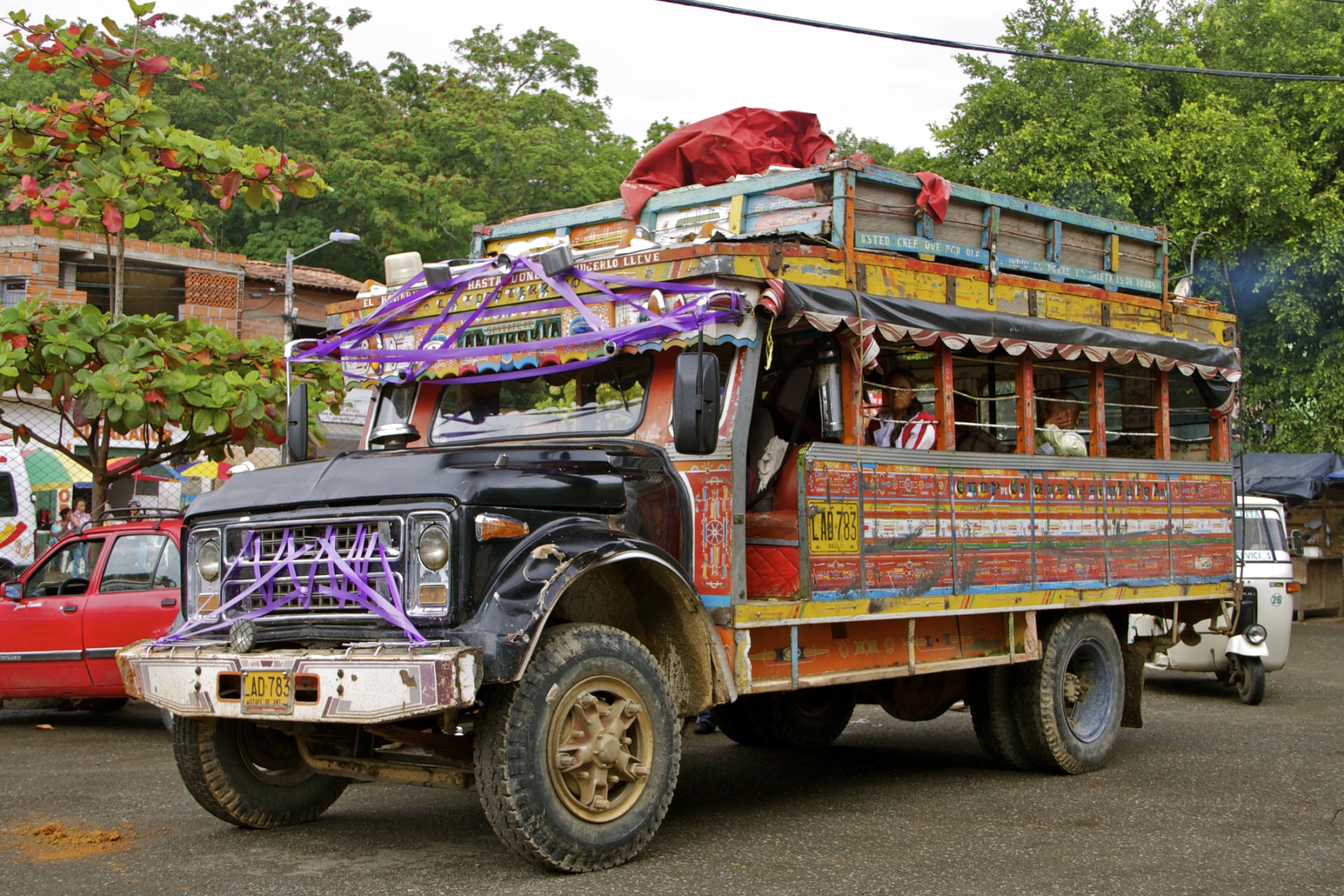 Although easy to navigate, Cartagena's humidity can tax even the most enthusiastic traveller. Hop on a Chiva Bus to beat the heat and see the sights. Chivas are multicolored, open-air buses, which serve as sightseeing buses by day and party buses by night.
4. Salsa flavours
Cartagena is a rhythmic town. Like a refreshing tropical breeze, the melodic notes of song and salsa spill out onto the street from restaurants and homes wetting your appetite for local flavour. Should you wish to practice your salsa moves, Café Havana, a festive bar offering live music, is the place to be to get your groove on.
5. Beautiful beaches
The crystal clear sea green waters and white sandy shores of Playa Blanca, located on nearby Isla de Rosario, provide the backdrop to bask in the sun and achieve the effortless bronzed Caribbean look of the locals. The mud from the Volcán del Totumo promises to rejuvenate the parched sun kissed skin of overly enthusiastic sun worshipers.
6. La Dolce Vita
Cartagena is where mixologists serve up the best mojitos south of Havana and leisurely dinners at outdoor cafes located in grand plazas such as Plaza de San Pedro and Plaza de Bolívar are the norm. With the local's appreciation for la dolce vita, it's easy to fantasize about living an expat's life here or at the very least spending a long weekend as part of a bigger trip.