What you should not miss while in Boston
Definitely a one-of-a-kind city, Boston offers visitors with opportunities to learn and relive the history of the great city. There are many attractions around the city that are worth the visit, so read through our highlights and see where the history will take you.
1. For all the Red Sox fans
Baseball is a sport that has become America's favourite sports pastime. This sport has attracted thousands of fans to the games each time and Fenway Park is no different. Located in central Boston, it is pretty hard to miss. Visit this stadium and predict whether the Red Sox will be able to make another run for the World Series.
2. Walk the history
The Freedom Trail is about two and a half miles long and passes through 16 of Boston's most historic sites related to the Revolutionary War, such as Faneuil Hall and the Paul Revere House. Each stop along the way is marked with special markers that are implanted in the sidewalk. This is the perfect way to get to know Boston and its extensive history.
3. Ivy-League
Harvard University is the most famous Ivy League university. Take a stroll through its gates and take in the serenity of your surroundings. There are various types of tours you can choose from - from student-led ones to a self-guided tour. If you want to plan your trip, find out more here: http://www.harvard.edu/visitors/tours
4. Urban marketplace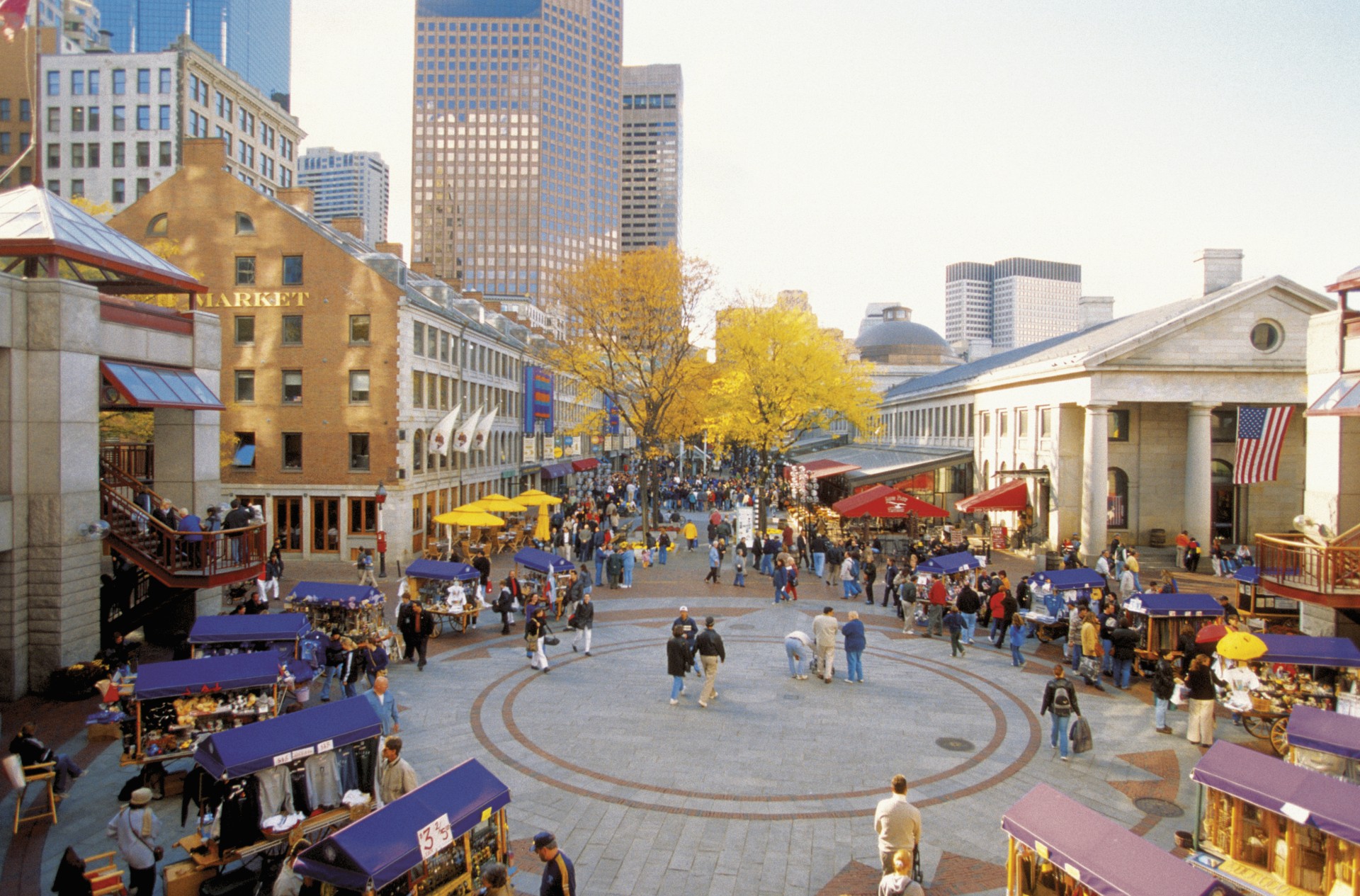 Faneuil Hall marketplace was originally a market for merchants and fishermen. It is now home to 50 shops, 14 restaurants and food stalls, where you can experience the variety of local cuisine and national delicacies, as well as shows from street performers. A day full of food and fun, how else can your day get better?
5. Return of the swans
There are two public parks in Boston, with Boston Public Garden being the more scenic one (in comparison to the older Boston Common, established in 1634). You will be in awe as you gaze upon the flowers and trees that have been arranged in the most picturesque arrangements. After that, you can sail away to the pond in the swan boat for a bit of sightseeing.
6. Hangout with the sea creatures
One of Boston's most popular attractions is the New England Aquarium. Here you can find thousands of underwater species in giant tanks. The main attraction, however, is the four-story tank built to resemble a coral reef that houses over 2,000 sea creatures.
7. Ultramodern showings
The Institute of Contemporary Art is located in South Boston and is home to a range of contemporary and modern art. With the opportunity to roam through the galleries within the building or to enjoy a show on the waterfront, there is definitely something entertaining for everyone.