With more than 2,000 Greek islands, finding that perfect isle for your holiday might not be easy. Each of the islands has its unique allure, beaches, history, offerings and some of the most picturesque seascapes on earth. Here are just a few of the incomparable islands that Greece has to offer.
1. Introducing Mykonos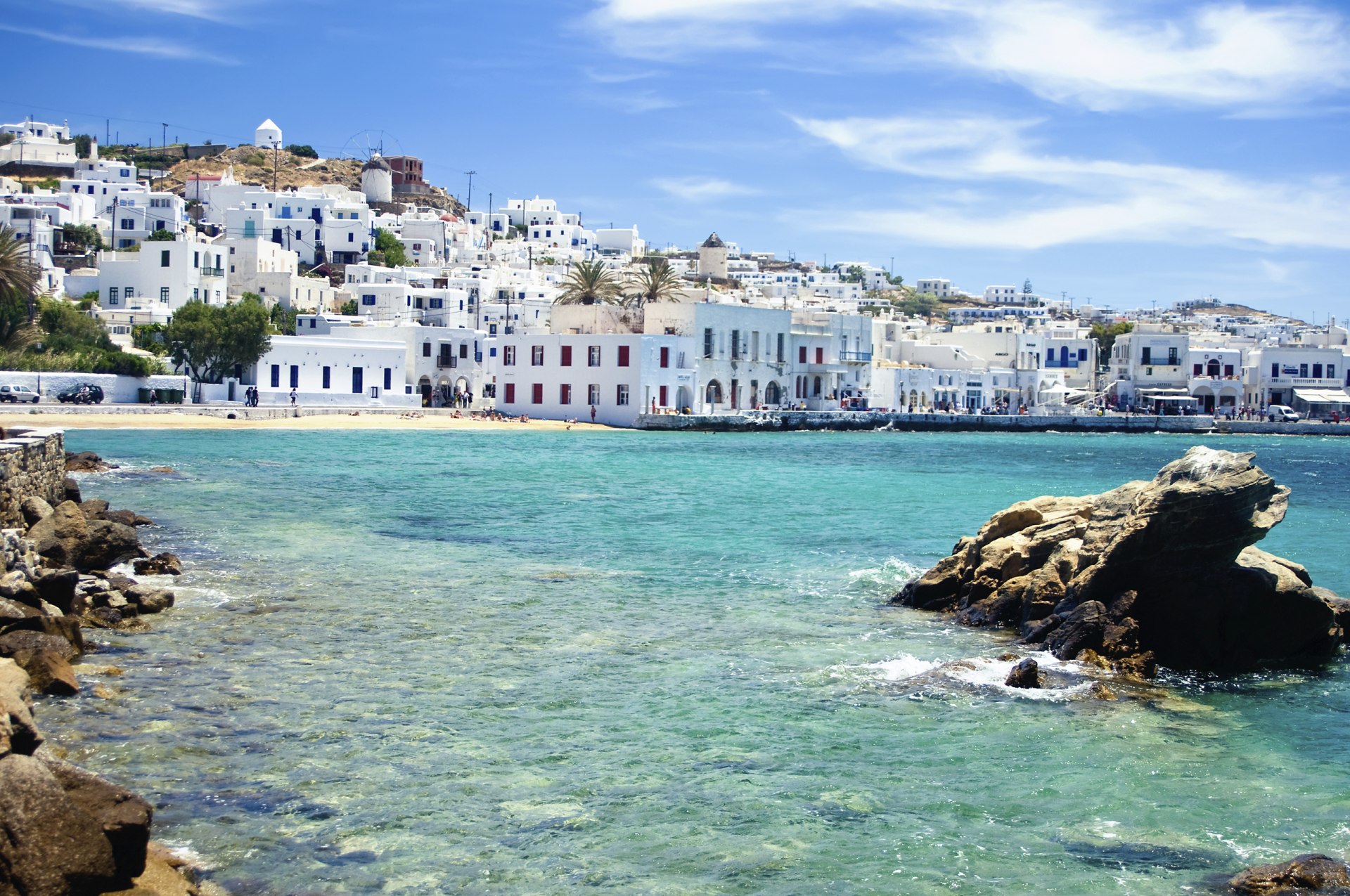 Mykonos is the great magical island, welcoming its street crowds with typical Greek-style architecture, unique beaches, and never-ending glamour party in high season. Mykonos is a natural magnet for great-time holidaymakers, fashionistas and cruise-ship crowds.
2. The most intriguing island - Santorini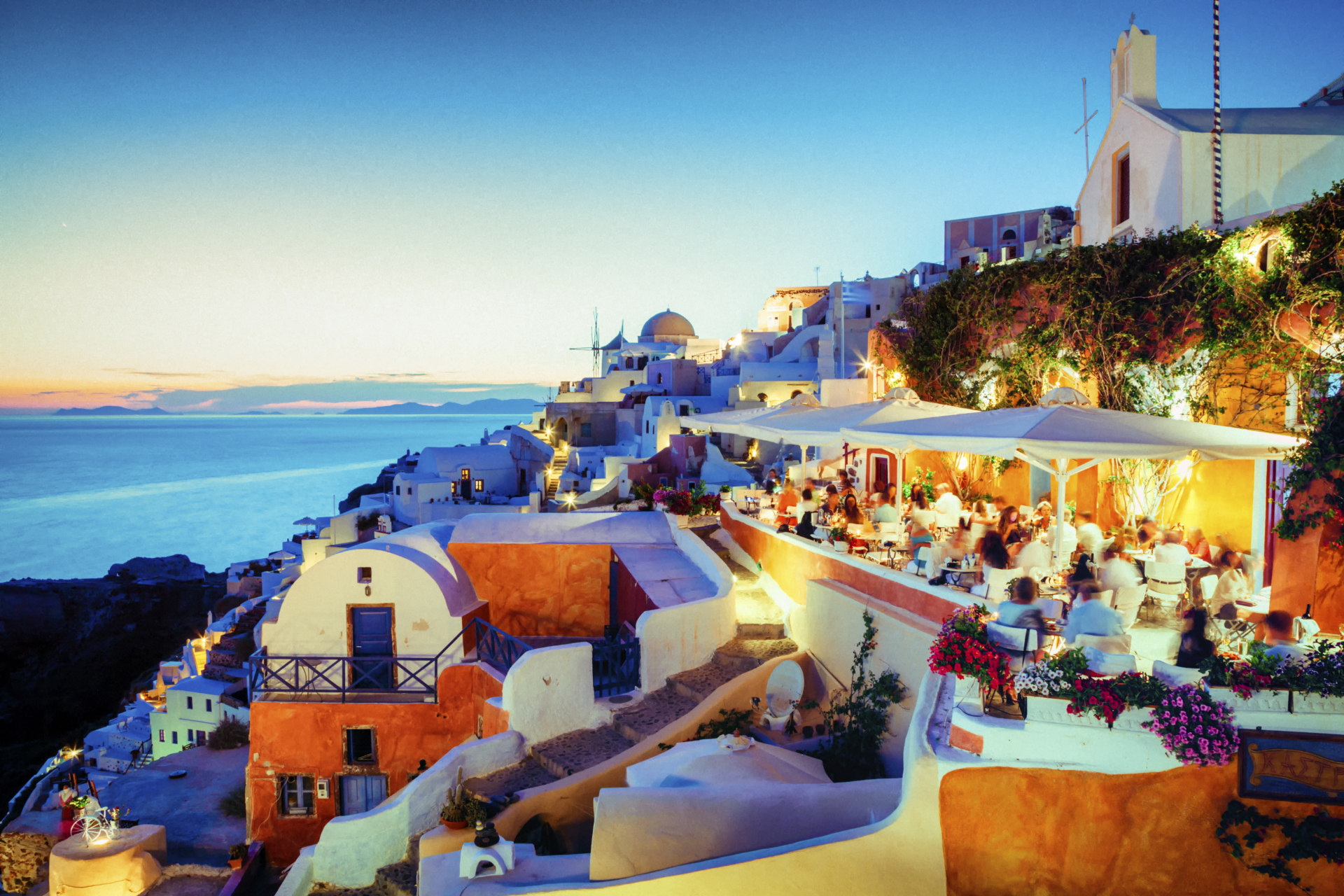 Santorini is famous for its multicoloured cliffs, white Cycladic houses and stunning sunsets. This is the paradise island for all shoppers, photographers, artists, hikers or anyone that just loves the serenity of Santorini. It attracts crowds for most of the year and is the perfect spot for the best Greek beach holiday.
3. Magical Crete
Crete is the largest and most populated island in Greece. With its stunning blue-ink waters, splendid beaches, scenic mountains, rugged canyons, cliff-studded coasts and the Samaria gorge it is the culmination of the Greek experience. Come here to enjoy a wide range of outdoor activities like hiking, mountain climbing, gorge trekking, swimming and many more.
4. The historic island - Rhodes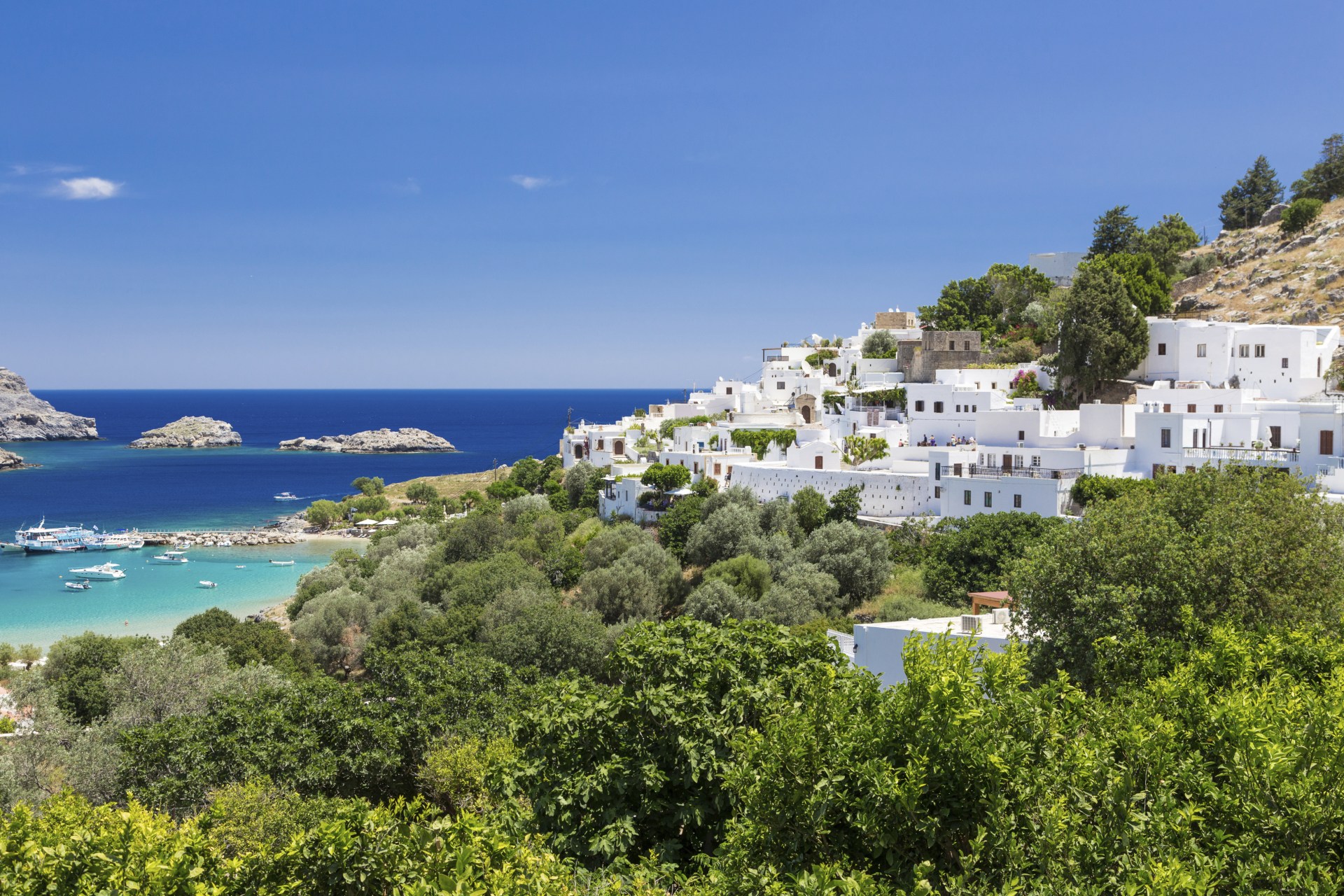 Located within eyesight of the Turkish coast, Rhodes is packed with many historic treasures such as the medieval Old Town, the Temple of Apollo, and the acropolis of Lindos. Come here for diving in crystal-clear water, the buzz of nightlife, or a cultural journey through past civilizations.
5. The Greek star - Paros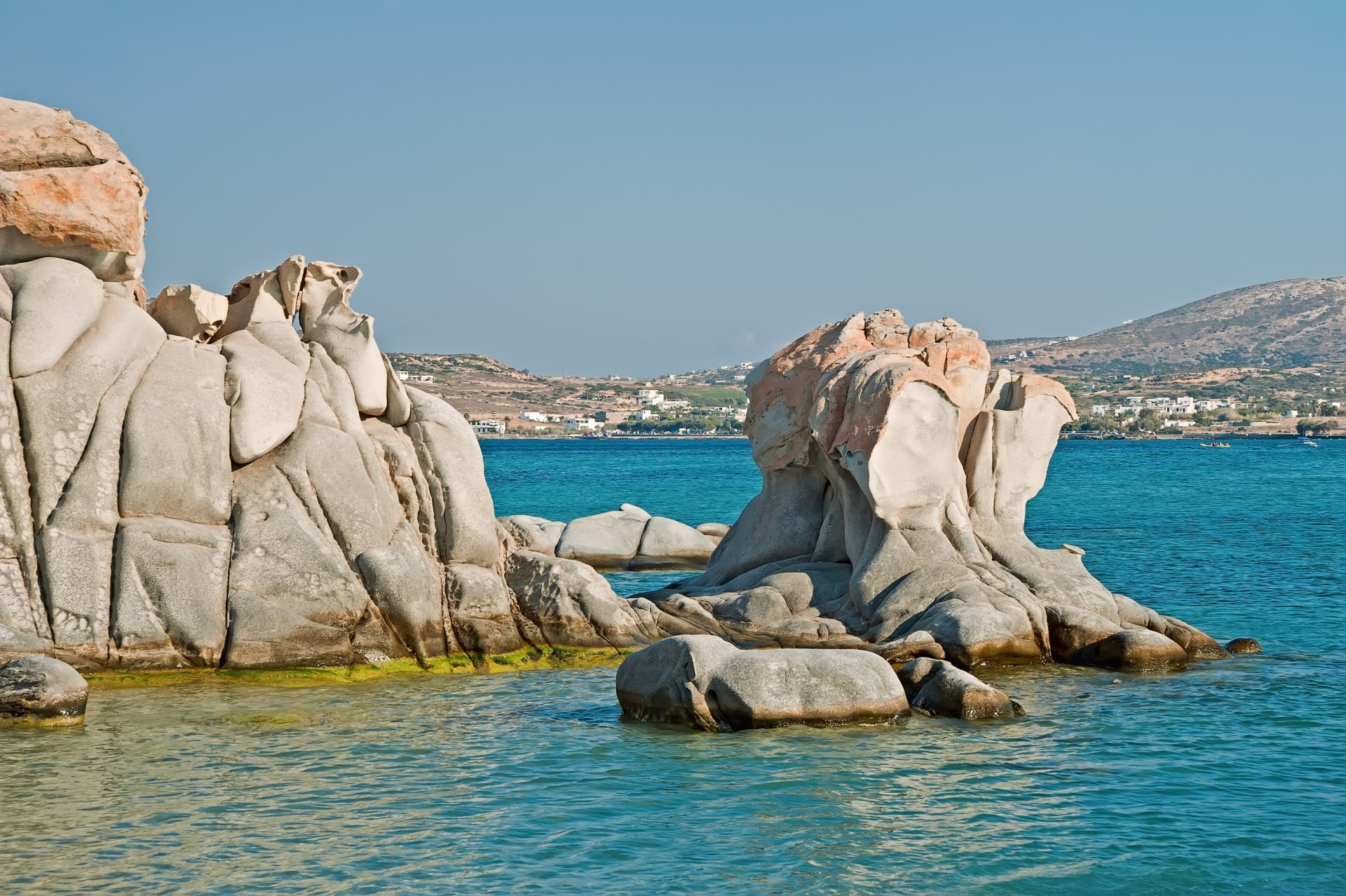 Paros is probably one of the most picturesque islands of all the Greek isles out there, thanks to its charming old cobble stoned towns, white-washed buildings and vibrant bougainvillea's. The Venus de Milo and Napoleon's tomb were carved from Parian marble.
6. Island of colours - Milos
Thanks to its jewel coloured waters and vividly painted houses, the horse-shoe shaped Milos island floats serenely in the Aegean Sea. The island is a beauty of its own with its multicoloured beaches, magical coastal landscapes, and rock formations.
7. Chic and earthy - Hydra
Hydra is one of the prettiest Greek islands thanks to its unique architecture that has been preserved due to strict development policies. For a relaxing holiday head to Hydra where you can enjoy the sandy beaches and experience and outing on the sea taxi. With its historic buildings and exceptional scenery, it is definitely an island that is worth a visit.