Best extreme sports destinations
If you're one of those people who would rather abseil off a mountain than sit at home with a nice cup of tea then keep reading, as here we look at 7 of the best destinations for extreme sports. Get ready!
1. Rotorua, New Zealand

Rotorua is the birthplace of zorbing, which involves being rolled down a hill in a large inflatable ball. You can choose to be strapped securely to a harness or not, depending on your thrill seeking level. The fact that you can reach speeds of between 20-30mph has delighted adrenaline junkies from all over the world. Go to www.zorb.com
2. Mount Everest, Himalayas, Nepal

This is the ultimate trip for any daredevil - jumping 29,550 ft from a helicopter and enjoying the astonishing views of Mount Everest on the way down. This is the highest skydive in the world and even when you land it is the highest drop zone on the planet! Visit www.everest-skydive.com to read more. One for the fearless and the brave!
3. Queenstown, New Zealand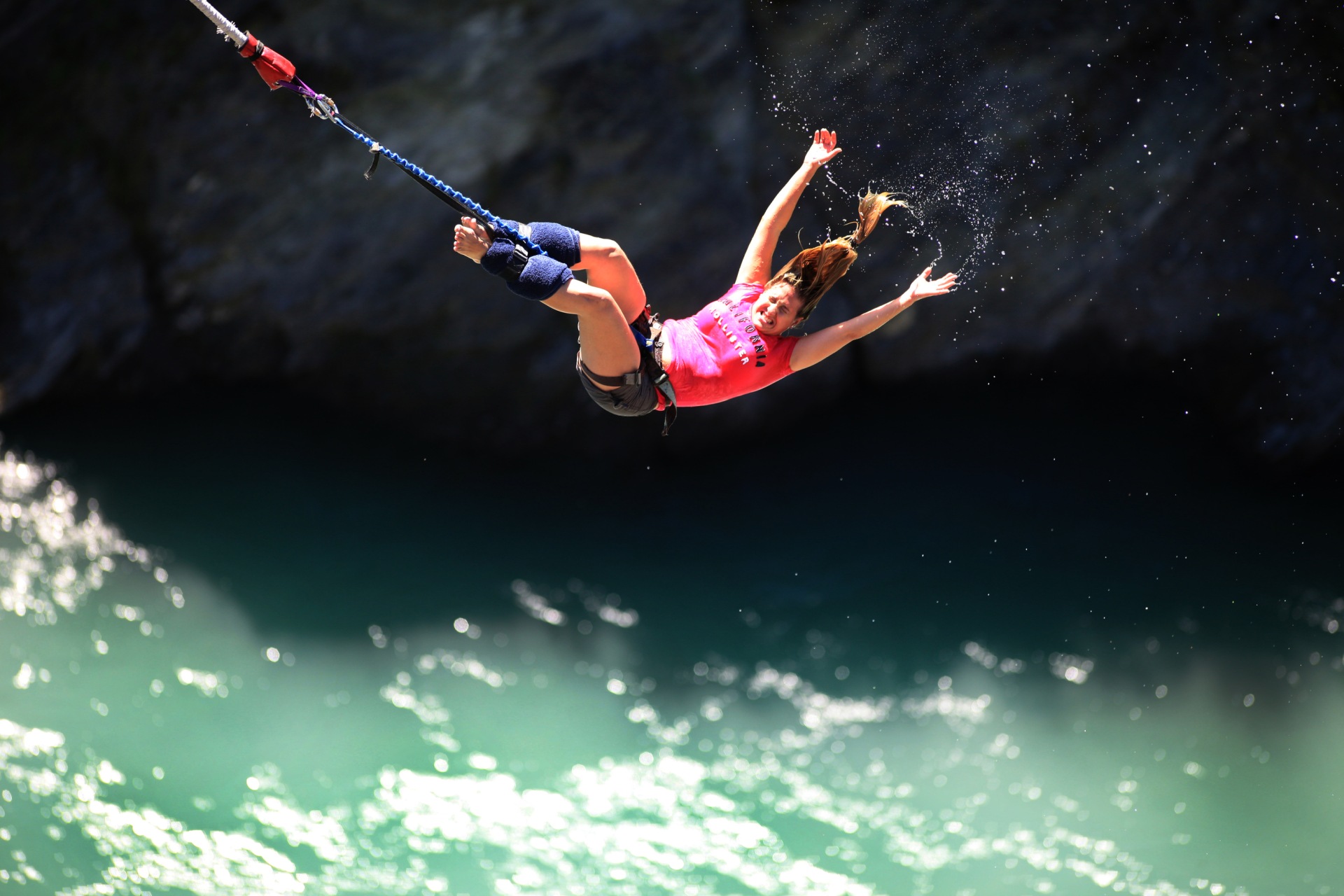 New Zealand is an extreme sport lover's dream destination with skiing, zorbing, skydiving and bungee jumping all on your doorstep. You name it and it exists here! It's not surprising to learn that the first commercial bungee jump started here at the Kawarau Bridge 25 years ago. The Nevis is now the grand daddy jump here, a 134m (440ft) drop into a deep valley. Conquering this is a must for all thrill seekers! Go to www.bungy.co.nz for more information.
4. Gansbaai, South Africa
Not technically a sport but this is definitely an extreme challenge for your bucket list! If you fancy getting close to a shark then head to South Africa with a spot of shark cage diving. Take a trip to the stretch of water between Gansbaai and Dyer Island, also known as shark alley. If you're lucky you may just bump into a Great White or two. I actually did this last year and seeing the teeth of 'Jessica' the 5 metre shark grinning at me was something unforgettable (if not unnerving!)
5. Norway
Ice climbing is the name of the game in Norway, with many ice routes, including high mountain terrain and frozen waterfalls to explore, next to breath-taking scenery. The country is described as being an ice climber's paradise thanks to the huge number of locations where getting your ice pick out and crampons on is possible.
6. Ocoee River, Tennessee, USA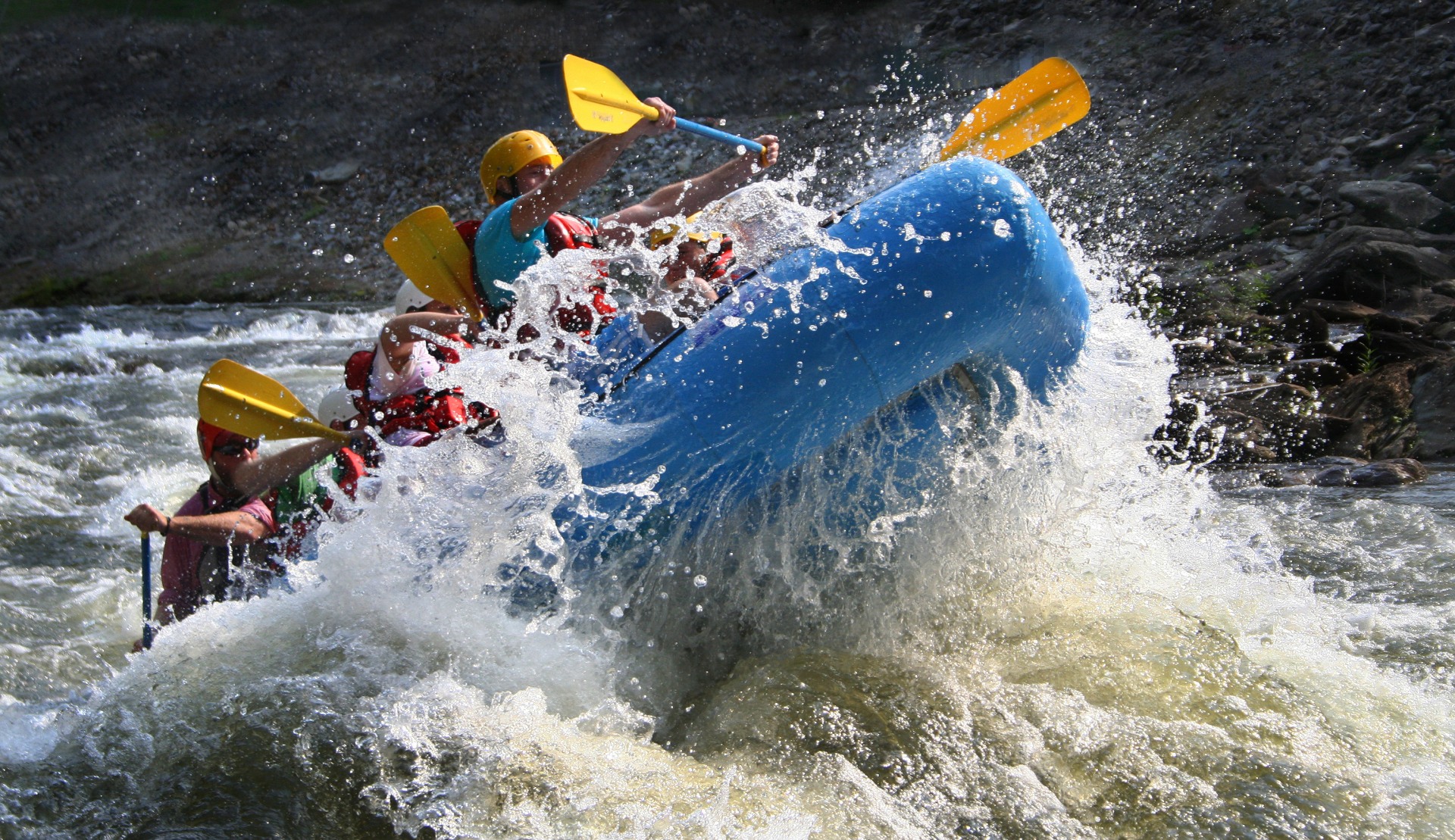 The wild Ocoee River is an ideal place for white-water rafting, where you paddle furiously down different grades of river rapids in a small inflatable boat, or the even more demanding sport of white-water kayaking. When I did it, my main concern was avoiding rocks!! Other popular spots include the Tully River in Australia and Bali.
7. Kuala Lumpur, Malaysia
If BASE jumping is your thing (namely leaping from a building or other fixed object while strapped to a parachute) then why not head to the city of Kuala Lumpur? Get a head rush in the capital of Malaysia with an awesome backdrop of skyscrapers as you fall. It is actually quite popular - read more here - but not for the faint hearted!