The Best Dinosaur Museums in the World
There is no doubt that dinosaurs are cool – at least in the way they exist for us today. With the upcoming release of the new Jurassic Park movie, it's time to reintroduce these incredible beasts to the new generation. We have found the best dinosaur museums in the world so you can reacquaint yourself with these creatures.
1. Field Museum – Chicago, USA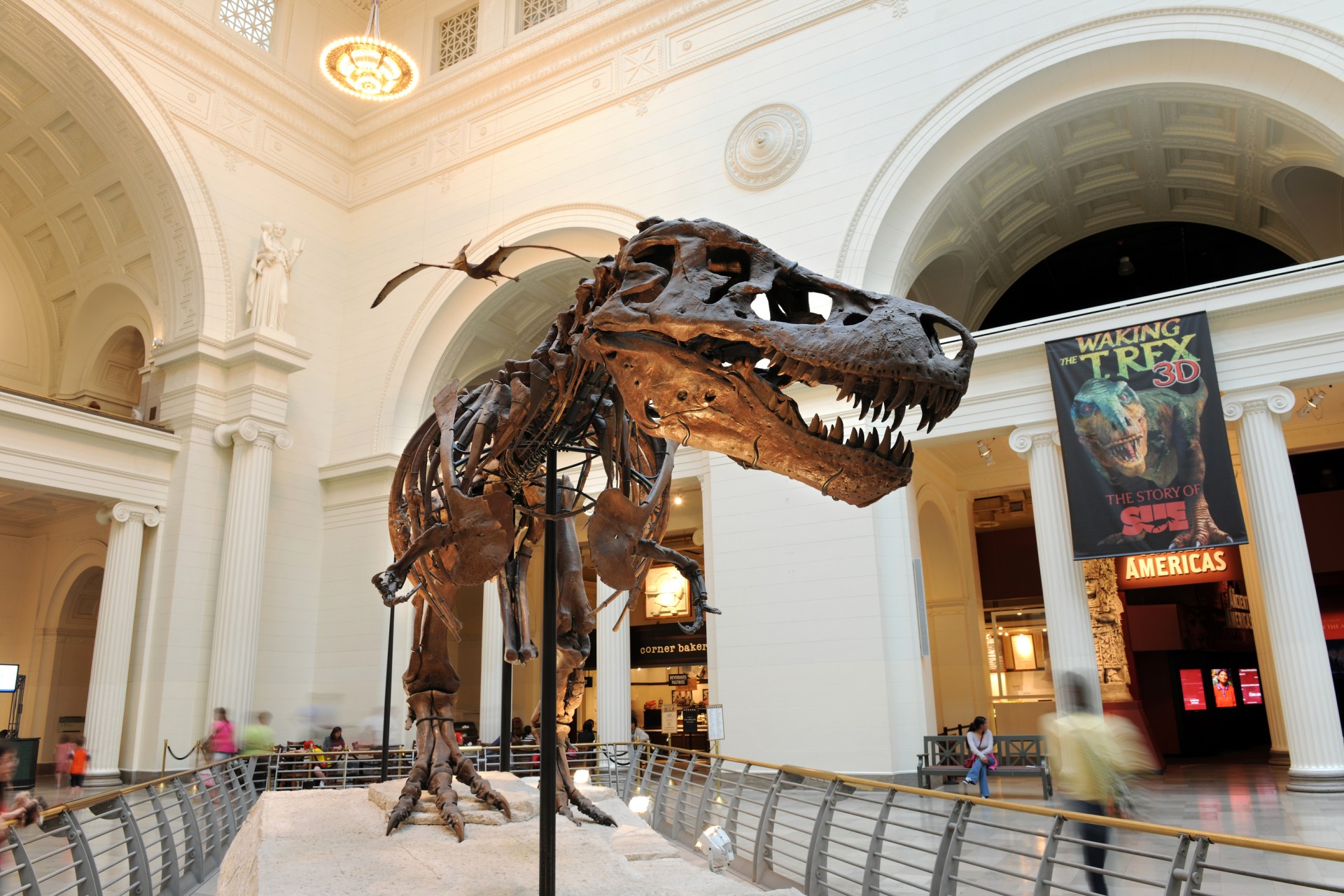 Take a visit to Sue, the largest and most complete Tyrannosaurus rex in the world, available on a permanent exhibition at the Field Museum of Natural History. The exhibit dedicated to the last 4 billion years of evolution features dinosaurs from as distant places as Madagascar and Antarctica.
2. Natural History Museum – London
All myths about dinosaurs are answered at the museum's renowned dinosaur exhibition gallery showcasing everything from skeletal bodies to skin textures. Explore 160 million years of history by inspecting Baryonyx bones or meeting scary T-Rex.
3. Zigong Dinosaur Museum – Zigong, China
Not only it is one of the world's biggest dinosaur museums, it also rests in a main region for dinosaur fossils in China. Sitting atop the Dashanpu fossil site, this museum allows visitors to get a first-hand glimpse of the excavation site. This museum has 18 complete skeletons among 200 individuals found in the graveyard.
4. Jurassic Land – Istanbul, Turkey
Mixing both education and entertainment is probably the best way to learn. With 70 animatronic dinosaurs that bring the past to life, this museum also features Turkey's largest 4D simulator which takes you straight into the world of dinosaurs.
5. Royal Tyrrell Museum of Paleontology – Alberta, Canada
More than 130,000 fossils call this museum home. Nine galleries with a great collection of skeletons, interactive stations and activities make this museum one of the world's most impressive dinosaur museums.