Best Chinatowns in the world
There are Chinatowns in most big cities around the world, established over the last few centuries as Chinese people have made their homes across the globe. There are three exciting attractions for visitors to these centres - the food, celebrations and the unique shopping experience. This is our top pick.
1. San Francisco, USA
San Francisco is home to one of the oldest Chinatowns in the world and the largest of its kind outside of Asia. It is a vibrant, densely packed and historic place, attracting more visitors annually than the famous Golden Gate Bridge. Situated around the junction of Bush Street and Grant Avenue, there are over 300 restaurants and a huge range of shops selling Chinese fabrics, porcelain and herbal medicines.
2. London, UK
The largest of its kind in Europe, London's Chinatown attracts more than 300,000 people during the annual Lunar New Year. Located in the busy centre of Soho, many tourists flock to this area to enjoy the huge number of authentic restaurants, bakeries, supermarkets and souvenir shops.
3. Vancouver BC, Canada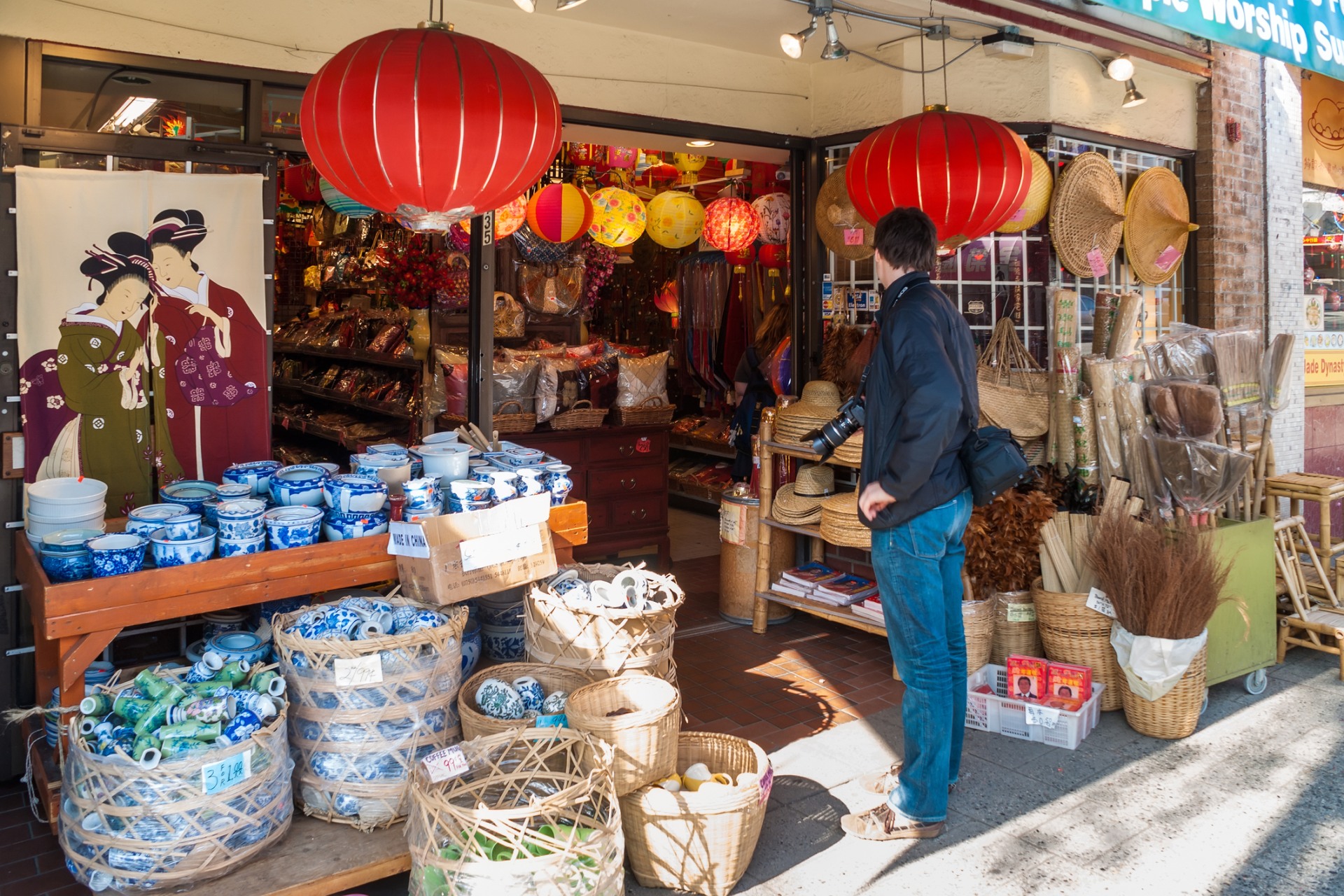 The biggest Chinatown in Canada and third largest in North America is a popular tourist destination. Located in and around Pender street, Vancouver's Chinatown is full of market stalls, tea shops, traditional restaurants and shops selling Chinese medicines.
4. Paris, France
The Quarter Chinois (Chinese Quarter) is known as one of Europe's larger Chinatowns. Although unknown to many tourists there are actually several Chinatowns located around Paris. The main one is situated in the southern part of the city centre and the streets are always lively, with numerous charming Asian restaurants, shops and festivities.
5. Melbourne, Australia
Home to one of the oldest Chinese communities in Australia, enter through the regal looking red gates around Spring, Swanson and Little Bourke Street and enjoy the sights and sounds of Melbourne's Chinatown. It has many top Asian restaurants, cocktail and karaoke bars, grocery stores and trendy boutiques.
6. Manila, Philippines
This is the oldest Chinatown in the world so come for the atmosphere and the delicious local food. Found in the area of Binondo across the Pasig River from Intramuros, there are certain streets well known for selling particular items. Ongpin Street is the centre for gold and jade jewellery, Nueva Street vendors sell office supplies and Carvajal Street is where a busy market is held and locals buy their lunchtime dim sum.
7. Kuala Lumpur, Malaysia
Head to Petaling Street to enjoy the local flavours, heritage, history and shopping bargains of Kuala Lumpur's Chinatown. This lively area never sleeps and you'll find plenty of souvenirs at the bustling street market and delicious dumplings too. Chinatown is one of the most popular tourist spots in Malaysia.