Beers, bears and mountains in under 72 hours
Cesky Krumlov in the Czech Republic and Hallstatt in Austria are two top gems to visit in Europe. If you ever read an article claiming there are no tourists in these pretty places, please don't believe it, this is far from reality. Here are some top tips if you plan to visit.
Planning your trip
It is possible to take a day trip from Prague to Cesky Krumlov and from Vienna or Salzburg to Hallstatt. Alternatively, you can stay for a night in one of the destinations and visit the other during the day as I did. The route between them is very picturesque following the Vltava River, then crossing the border and passing through typically Austrian landscape. This includes taking in the impressive views of Traunsee Lake (above) and Traunstein mountain– the guardian of the Salzkammergut region in Austria.
Cesky Krumlov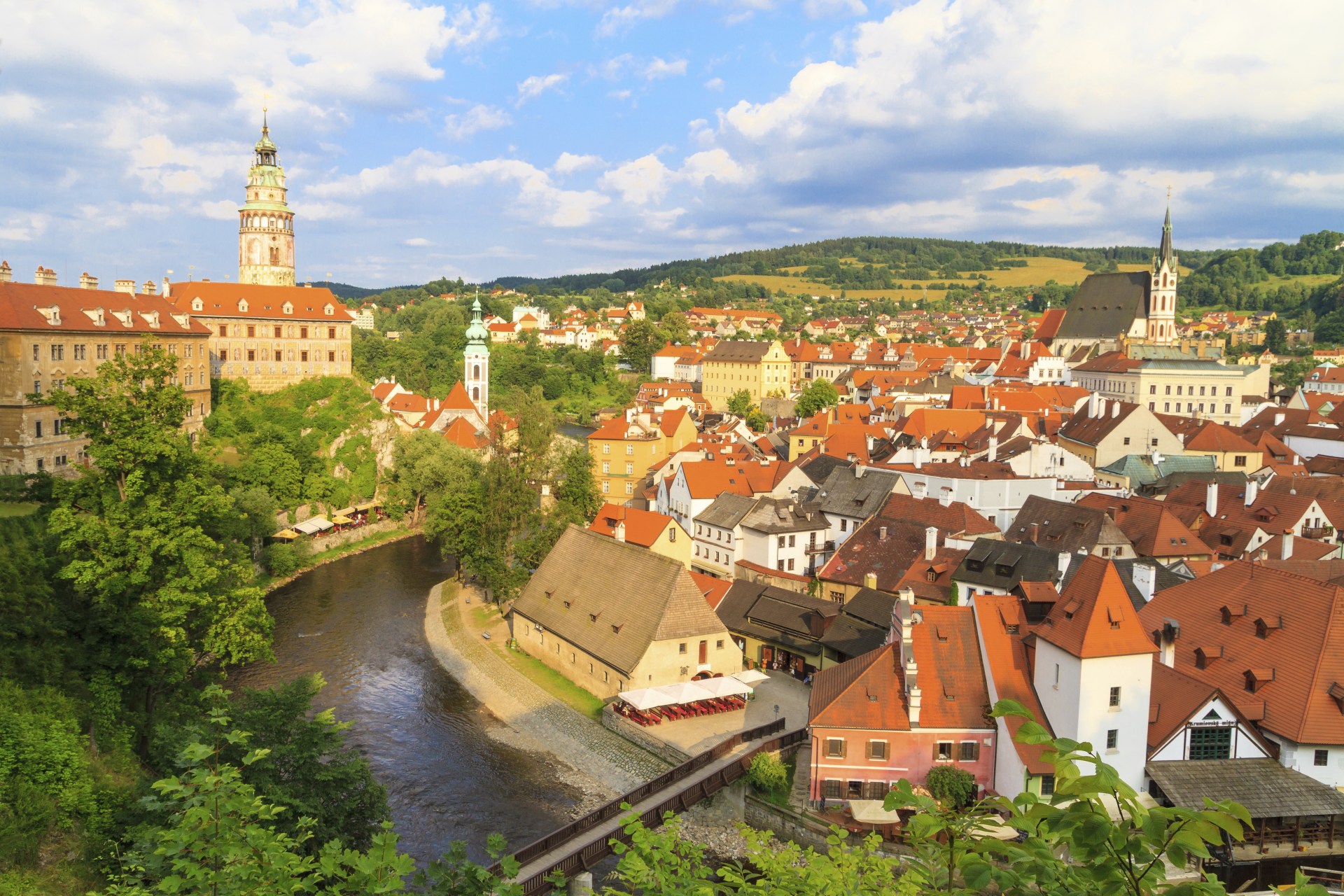 This small bohemian city is magnificent and not only for the beer lovers amongst you. The Old Town is a UNESCO World Heritage Site and Cesky Krumlov Castle is probably the most impressive attraction here.
The castle is built on a rock, with a surprisingly vast garden. Under the bridge to the main entrance, at the bottom of the rock, is the home of three bears. They are a great tourist attraction but it is not easy to see all of them at once. Usually one hides under the bridge.
Don't miss the castle's museums, underground section and the views from the tower, as well as tasting the local beer. If you are interested in arts you can visit Egon Schiele Art Centrum.
Hallstatt
Just less than 3 hours by car from Cesky Krumlov (or a train ride from Linz) is the magical village of Hallstatt, situated on the shores of the Hallstatter See (Lake). It is a chocolate box destination, well suited to be in a Grimm's fairytale and is an attraction in itself.
The lake divides the station and the village - public transport between them is by boat. Not many places in Europe are as picturesque and awesome as Hallstatt and the nature that surrounds it. The area is great for hiking and diving and has been a UNESCO World Cultural Heritage Site since 1997.