7 Unbelievably Wonderful Picnic Spots That You Have To Visit
What better way to eat out than to sit amongst nature and enjoy your surroundings with food from the local markets? Sometimes the best lunch you'll ever enjoy is sat atop a cliff, waves lashing against the side as you enjoy a bottle of wine and some cheese, looking out towards the sun. Here we have compiled a list of the best picnic spots from all over the world that are astoundingly breath-taking.
1. Huayna Picchu, Peru
Huayna Picchu is the height of picnicking – literally – it's the highest spot in the world for enjoying your packed lunch. At 9,000 feet, you will be sitting amongst 15 century ruins and gazing over the Urubamba River Valley.
2. Champ de Mars, near Eiffel Tower – Paris, France
The Eiffel Tower will provide the perfect backdrop for your picnic as you lay your blanket down on the grass and unpack your food. Rest assured that at any time of day, Champ de Mars will be the perfect place in Paris for your picnic, as well as a great central spot to visit other attractions.
3. Yoyogi Park - Tokyo, Japan
Sit amongst the most beautiful cherry blossom trees in true Japanese style in Yoyogi Park; the most popular park in Japan, there is endless amounts of space for you to stretch out, as well as some pretty water features to watch. It is also easy to access – Yoyogi Park is situated just a few minutes from Harajuku Station.
4. Skinnarvik Park - Stockholm, Sweden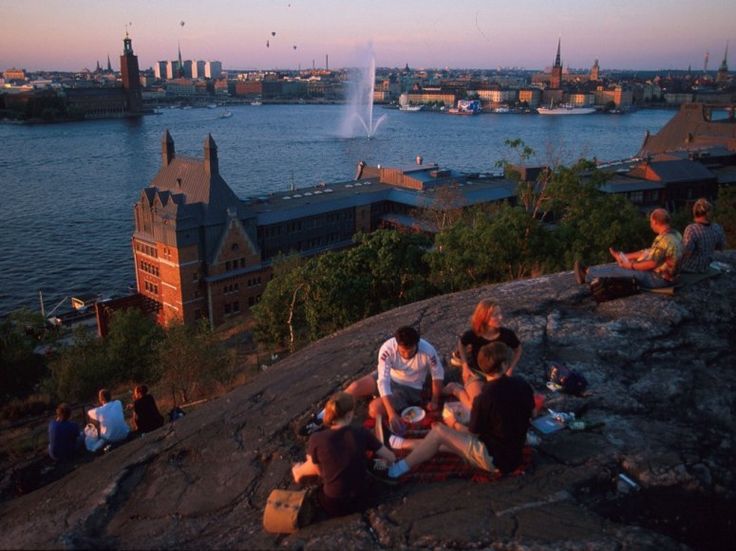 Relax and watch the sunset with some food on the rocky terrain of Skinnarvik Park, of which overlooks the skyline of the city and the water.
5. Centennial Park - Sydney, Australia
With green grass, trees scattering the ground and lakes running through the park, Centennial Park is certainly the idyllic picnic spot. There is more than just picnicking available – you can hire a bike, ride a horse or visit the kiosk for top ups of drinks or food.
6. Flatford Mill - Dedham, United Kingdom
Flatford Mill is such a great place to visit – situated in the heart of what is known as 'Constable Country', you can hire a boat out to row up the river, eat some ice-cream at the kiosk upon your return, take the walk through the British countryside, see some cows, walk over the bridge as well as see the old Flatford Mill Cottage. It is suitable for all ages – I can remember being as young as four and loving the whole day there, or going for a quiet Sunday afternoon with my Grandmother years and years later. You can set up your picnic blanket anywhere on the rich, luscious grass or use the designated picnic tables. The restaurant also sells some amazing brownies and other delicious food.
7. Kirstenbosch Botanical Gardens - Cape Town, South Africa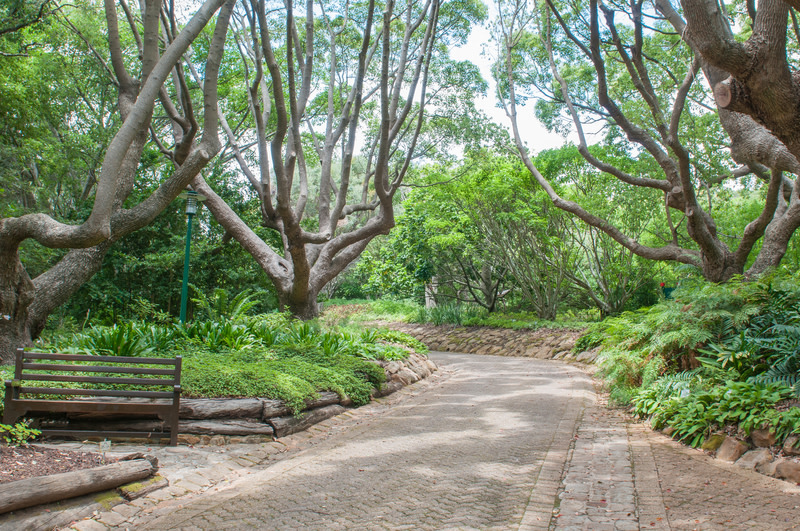 Just a short drive from Cape Town is the spreading green lands of Kirstenbosch Botanical Gardens; an escape from the city, these gardens are nestled in the corner of Table Mountain and are covered in an array of glorious flora and fauna as well as the indigenous fynbos. For a real Capetonian experience, bring yourself some biltong, a bottle of wine and a pair of hiking boots to explore one of the trails after lunch.