7 top tourist attractions in Berlin
The capital city of Germany is rich with history and culture. Berlin has recreated itself into an international city with diverse cultures and architecture. Explore the top attractions Berlin has to offer.
1. Brandenburg Gate - Berlin's signature attraction
Without a doubt the Brandenburg Gate is Berlin's signature attraction. Built in the 1700s, this is the only surviving city gate of Berlin, located in the western part of the city. It marks the entrance to Unter den Linden. Take a trip to see this monumental symbol of a turbulent history and the reunification of East and West Berlin.
2. Holocaust Memorial - a powerful tribute
Located near the Brandenburg Gate, the Holocaust Memorial is a simple yet powerful tribute to the Jews that died due to Hitler's reign. The 2,711 slabs are arranged in a wave- like pattern, as each one is unique. Take in the beauty of this memorial and don't forget to check out the personal stories of the people that were affected by the holocaust.
3. Museum Island - World class museums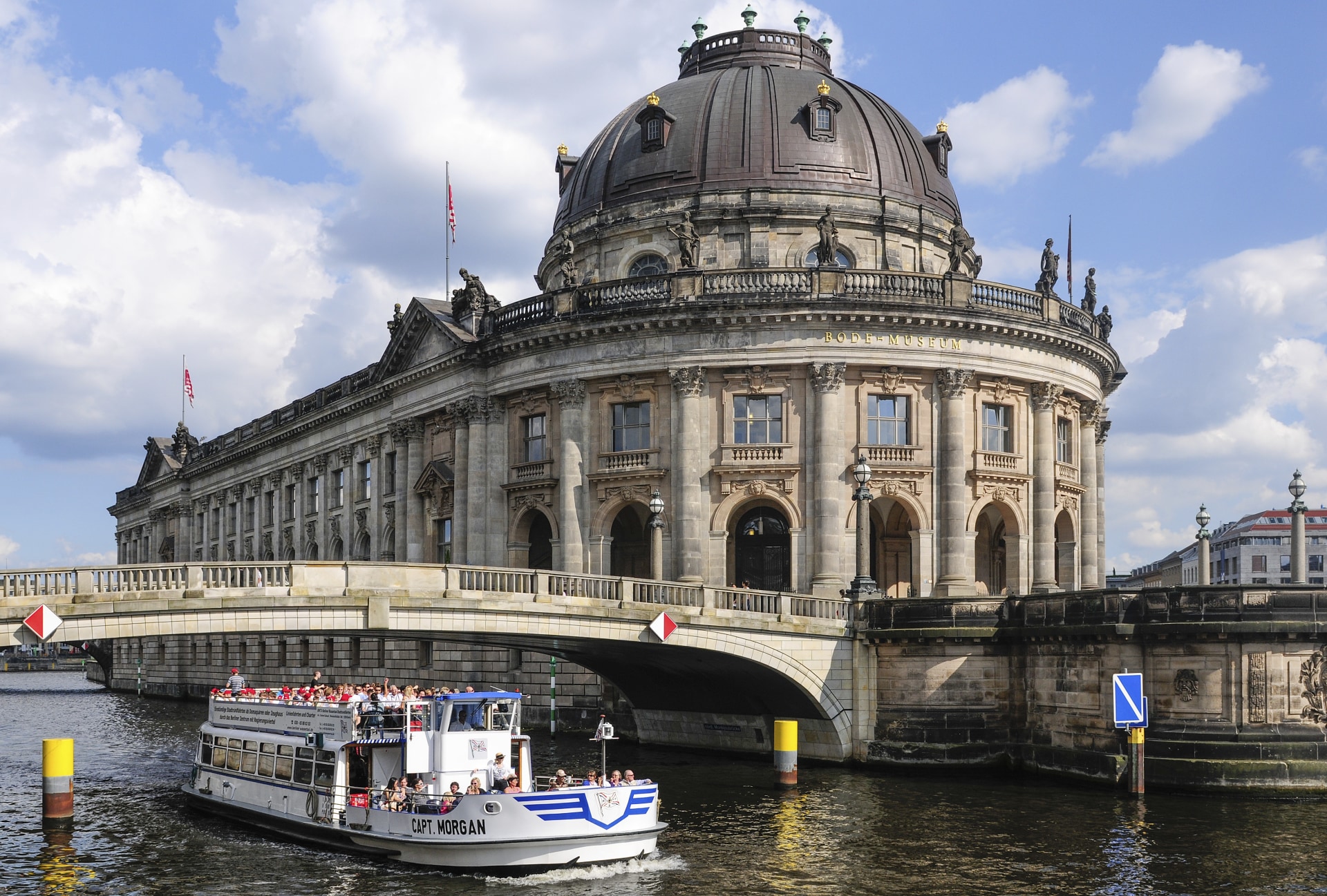 One of the UNESCO World Heritage Sites and home to the city's most important exhibition centres. The Museum Island consists of five museums, and is located between the Spree River and Kupfergraben. The island consists of Altes Museum, Alte Nationalgalerie, Neues Museum, Pergamon Museum and the Bode Museum. The collections encompasses over 6,000 years of art and cultural history of the city and country.
4. East Side Gallery
The Berlin Wall Memorial is located between the districts of Wedding and Mitte on Bernauer Straße. The surviving sections of the wall and watchtowers allow visitors to get a feel for the reality of the border facilities. Over 118 artists from 121 countries have contributed large scale paintings on the wall.
5. The elegance of Berlin
A series of interconnected elegant courtyards of Hackesche Höfe houses boutiques, cafes, restaurants and even a theatre. This is a great place for a stroll during the day and then enjoy the hype of the nightlife come dusk.
6. Reichstag
Home to the German parliament, redesigned in 1999 with a new glass dome, a potent symbol of political aspiration. Visitors to Reichstag can look out from the building's glass dome to get a bird's eye view of the bustling city of Berlin.
7. Urban park of Tiergarten
Once a hunting grounds of the Brandenburg elite, the Großer Tiergarten is now an urban park in the central Berlin. Commemorating the Prussian victory, the Berlin Victory Column stands in the centre of the park. Near the column sits Scholls Bellevue, the beautiful palace residence to the German president. Occupying the southwest corner lie the Berlin Zoo, the open-air habitats have made it one of the most popular zoos in Europe.